Operators have their sights set on growth: 96% of decision-makers and influencers in multi-unit restaurants are planning unit expansion.
But, scaling a multi-unit restaurant involves more than just opening new locations. New research conducted in partnership with EnsembleIQ reveals the strategies operators are prioritizing to grow and succeed.
Learn how operators are planning to improve, and what's impacting the success of stores, including:

This new research provides new insight into the top areas for technology investment, strategies for reducing costs, and priorities to support unit expansion.
Download your free copy of the 2023 Restaurant Operations Report to dig into the full survey results and see how your stores stack up.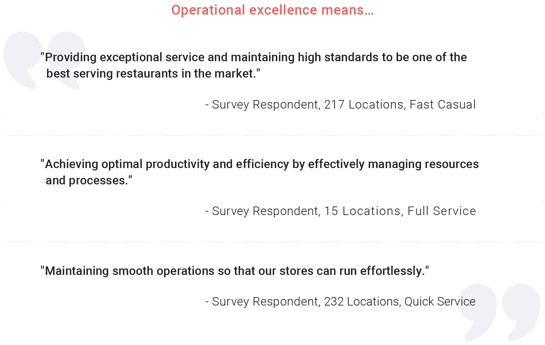 Download now!
Share your contact details and we'll send the report straight to your inbox.