CrunchTimer Spotlight: 6 Questions with Jonathan Foley
Feb 26, 2020 data analytics and reporting, CrunchTimer spotlight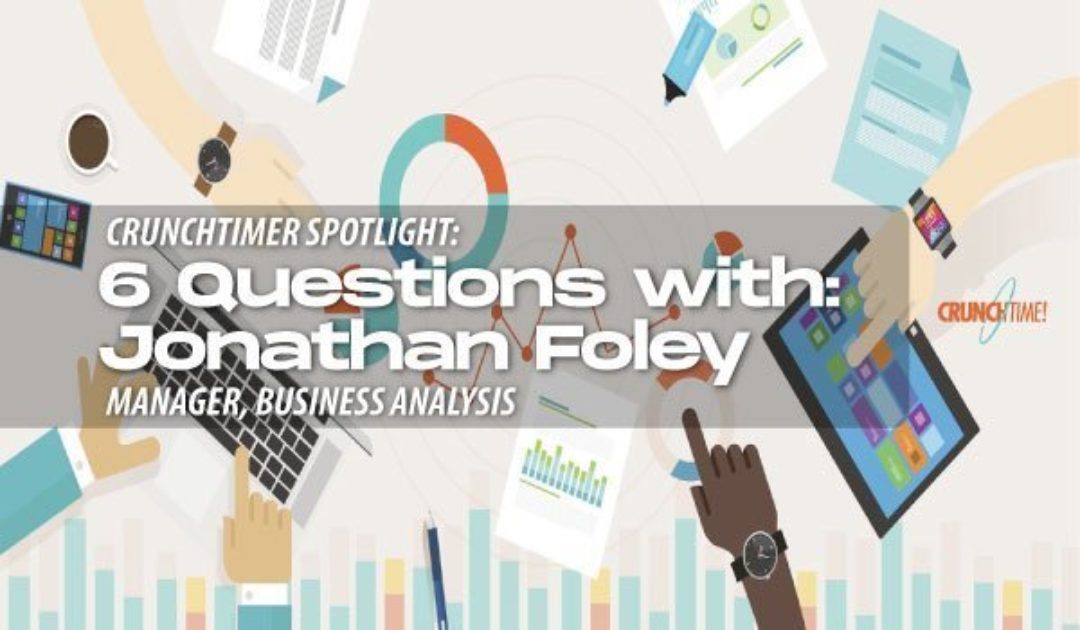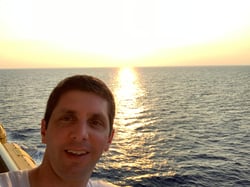 10-year CrunchTime veteran Jonathan Foley is on a mission. He won't stop until all of our customer's vendors and suppliers are connected to our Xchange e-commerce platform. But, he isn't satisfied with simply providing a connection.
Jon wants to create a thriving marketplace where buying and selling goods is frictionless and fully transparent.
Here's his CrunchTimer Spotlight.
1: Tell us more about the responsibilities in your role:
I manage the Business Analysis team at CrunchTime and BAs wear many hats within our organization. We're primarily responsible for taking client requests through the development cycle. This includes taking a deep dive into the requirements and analyzing the changes and impacts to our system. Once we have a firm grasp of the client needs, we work with scrum teams consisting of Developers and Quality Assurance Engineers to implement and release the enhancement. During this cycle we work with Client Services (and directly with clients) to ensure our proposed solution meets the client needs (the most important part!)
2: What's the coolest thing you've done in your role, so far?

Being part of the team to implement CrunchTime! Xchange which is an e-commerce platform that facilitates seamless integration and collaboration between our customers and their many suppliers. I've been working on this project for over five years and it's been great working with clients and their suppliers to solve integration issues. We have many clients now integrated and close to 1,000 vendors! We're incredibly excited about how enthusiastic the response has been from the Xchange users.
3: What's your favorite thing about working at CrunchTime?
I like that each day is different. Whether it's working on new enhancements or solving a support issue, there are new challenges every day and it makes coming to work interesting. A bonus is the people I get to work with – both in Boston and on my remote teams. I've worked with some great people and learned a lot in my 10 years at CrunchTime.
4: What led you to CrunchTime?
I was working as a Business Analyst for a large financial company and looking for an opportunity to work in a small, fast paced environment (which CrunchTime definitely offered, especially back then) where I could really grow my skills. It was the best career decision I ever made.
5: What do you like doing outside of the office?
I have two sons, so they keep me busy. They're both playing sports and we're usually at some sort of practice or game. Outside of that, I love playing golf and I'm always listening to music (mostly rock and heavy metal). 🎸
6: What's a fun fact about you?
I had the opportunity to study in China for a month in college which was an amazing experience. I got to meet a lot of people, experience the culture and try a lot of new foods. And walking a section of the Great Wall is something I'll never forget.
* * *
- Thanks for your time, Jonathan! ;-) - CT
* * *
We're proud of the rich experience and diverse backgrounds our team has.
Every month, the CrunchTimer Spotlight asks six questions to a valued member of our team. Check out new interviews each month here on the CrunchTime Blog.