Line Check Food Safety Application
Mar 07, 2018 inventory management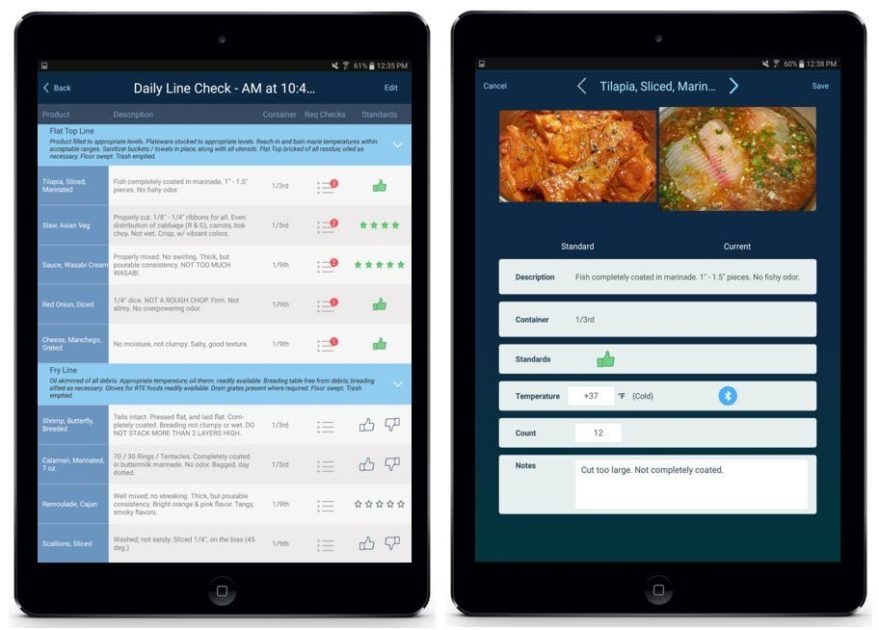 Using Line Check will ensure that all your restaurant food safety tasks are properly taken care of.

CrunchTime! Line Check™ is a mobile tablet application that can quickly guide staff through important restaurant food safety tasks.
Centralize and set up clear food safety preparation standards for your staff across all your locations and container configurations. Use your existing Net-Chef Login and Password and easily set thresholds for each of your products. Line Check allows users to stay informed by setting notifications for line check completions and failures.
Line Check is currently available for licensed CrunchTime customers using Net-Chef version 05.40.00.00 and higher.
Product highlights:
Food safety audit trail
Alerts for standards and HACCP violations
Line checks are configurable by restaurant
Recurring line check scheduling
Temperature monitoring with compatible Bluetooth probes
Available for iOS and Android