Product News: Summer Update 2018
Feb 07, 2021 WE'RE HIRING! Watch our new music video and check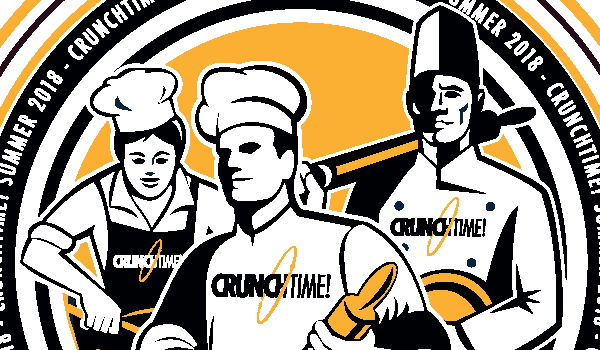 Just like you, we'd like to know what's going on with our partner's products, too! Here's a product news update selected from our most recent CrunchTime DISH customer newsletter.
Showcase: A Better Way to Hurry
It's the end of July already, and if this year's project list is starting to look overwhelming to you, we can help.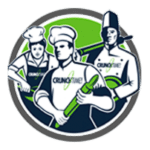 We can assign an expert from our Client Services Group as your temporary Super User, so you can get twice as much done. We call this our Accelerator Program, and here are just a few of the things we can help with:
Setting up recipes
Bid sheet setup/cleanup
Help desk tickets
Training your managers and new Super Users
New location set up… and more
Your Accelerator can work remotely or onsite, individually (on a project you define), or as a member of a project team, and in every case they'll hit the ground running.
Our ultimate goal is to help you end up with clean data and well-trained users, because that will drive down your costs, and tighten up your operations. To learn more, click here.
Feature: New Location Tips
If you're the admin for a growing company, here are a few tips to make it faster and easier for you to set up and monitor your new locations in CrunchTime: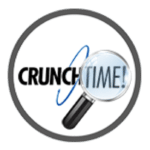 You no longer need to request a CrunchTime license key - we can automatically tell when a new location is fired up. That's one less thing to worry about, and it speeds things up.
You can set up a User Group whose members are automatically linked to all locations and all markets (even new ones), using the "Link to all Locations" and "Link to all Markets" permissions (see below). That means there's no chance you'll forget to link them and end up getting that call asking, "Why can't I log in at our new location?!?"
As you grow, the Application Usage report will help you monitor your use of CrunchTime products, by telling you which locations are using which CrunchTime applications. You can find it in version 05.30 and above, in the Security menu.
New locations are exciting… and now they're easier to set up and monitor.
Training: Control 2018 Goes to Chicago!
Want to know how other companies are making the most of CrunchTime? Join us at our Control User Conference and find out! This year we'll feature several client presentations on topics ranging from managing labor in a fast-casual environment, to using CrunchTime in a highly franchised operation.
A new opportunity this year is the ability to book 1 or 2 hours of private consulting time with a CrunchTime expert to work in your database on any business challenge, feature, or process you choose. Whatever you need, we can show you how, or do it for you! One last thing: Chicago in the fall… that's a winning combo.
Enhancement: Inventory Cycle Management
Here's a question several of our clients are asking themselves: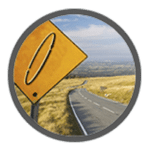 "Do we really need to do a full inventory every week, or could we save our GMs some time by counting only critical items weekly, and then do a full count at the end of the month?"
For those who prefer the latter, we're building a new Inventory Cycle Management tool. Here's how it'll work:
Corporate will set up templates by week, containing the critical items to be counted (e.g. high value, high sales items).
Weekly inventory at each location will be auto-filtered to show just the critical items.
You can choose any By Exception closing method to accommodate uncounted items.
At the end of the month locations will do a full count of all items to review their entire inventory.
That should save GMs lots of time, while still letting them quickly spot variances on high-value items. Look for this bundle of goodness in an upcoming release.
Community Support: Get Organized
Our new TeamSupport Community is up and running! It's a forum-style section of our portal, and it's a great way for you to: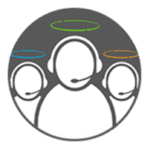 Talk shop with other CrunchTime client experts
Discuss things with the CrunchTime team
Troubleshoot issues quickly
You'll get there from the Customer Hub:
Once you're in, a good place to start is with recent Community Posts where you can see which discussions are currently trending among CrunchTime users.
You can also search for a topic you'd like more info on, and if you don't see what you're looking for, you can launch a fresh discussion by clicking on the New Community Topic button.
There's a tremendous amount of CrunchTime knowledge out there among our clients who use the apps in the trenches every day. The CrunchTime Community is a great place to tap into that vast network, and take your use to the next level.