Restaurant Food Safety During the Pandemic
Apr 23, 2020 food operations management
In the face of COVID-19, both restaurants and convenience stores have shifted their operations to support order and delivery services. But they also need to be vigilant about the two sides of food safety: employee hygiene and food preparation.
Unlike past health emergencies, such as Listeria outbreaks in restaurants or supermarkets, which were caused by bacteria, the current pandemic is viral. The COVID-19 virus, unlike listeria, cannot be transmitted by food.
COVID-19 is, instead, primarily transmitted by person-to-person contact and, secondarily, through contact with contaminated surfaces.
The U.S. Food and Drug Administration (FDA) has addressed the food safety issue head on with a dedicated web page: Best Practices for Retail Food Stores, Restaurants, and Food Pick-Up/Delivery Services During the COVID-19 Pandemic. Updated on a regular basis, this site includes information on managing employee health and hygiene, as well as managing operations in a foodservice establishment, retail food store, or for food pick-up and delivery.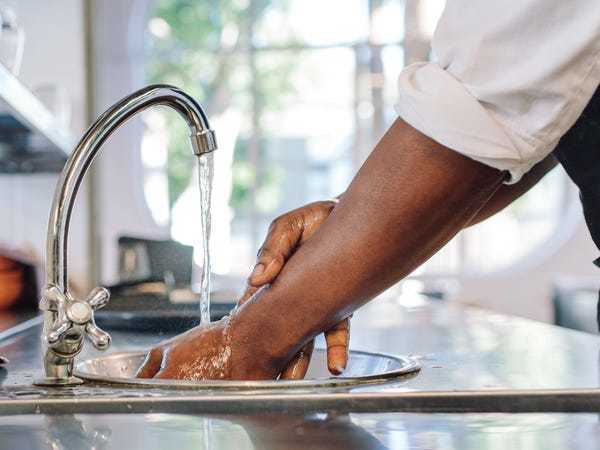 The biggest question for restaurant and c-store takeout operations appears to be, as the New York Times asks, what about the risk for the people who prep, cook, pack and deliver food orders?
The FDA recommends that restaurants and retailers adopt strict policies around both social distancing and disinfecting. In fact, the USDA recommends that all food workers:
Maintain at least six feet between each other in food production/processing facilities and food retail establishments;
Wear face coverings and gloves and that they regularly wash their hands or use hand sanitizer;
Regularly clean facilities and equipment, then sanitize food prep areas, dishes etc.;
The FDA site also provides guidance for restaurants and retailers around how to deal with food that may have been exposed to an infected individual and how to protect employees when one of them has tested positive to COVID-19.
No Evidence Covid-19 Transmitted by off-premise food packaging.
In addition to the FDA, industry organizations such as the National Restaurant Association (NRA) and the National Association of Convenience Stores (NACS) feature COVID-19 prominently on their web sites. Both say that there is no evidence that the virus has been or can be transmitted by off-premise food packaging. So it's OK to include that bag of chips with takeout!
Both associations offer extensive recommendations on employee and food safety as well as advice on approved antimicrobial cleaning products and how to apply for disaster assistance loans. The NRA also is offering free online training programs on safe order and delivery and food preparation practices.
Well before this, however, a 2005 study was produced by the Environmental Health Specialists Network. This study has been promoted by the Centers for Disease Control (CDC) with a
downloadable PDF: Food Safety Practices of Restaurant Workers.
The EHS-Net study calls for improved personal hygiene among food workers and addresses food handling criteria for keeping food safe, including:
Washing hands.
Preventing contamination of food.
Using gloves.
Cooking food to the right temperature.
Keeping heated food hot.
Keeping cooled food cold.
Reheating food to the right temperature.
Training employees.
Developing a Food Safety Culture.
The Hazard Analysis and Critical Control Point (HACCP) method is a preventive approach to food safety. The HACCP learning courses from the National Food Safety Foundation (NFSF) are helpful reminders for restaurants and c-stores looking to prevent food contamination.

Implementing Food Safety Systems
While there are clearly many resources available to help you through this unprecedented situation, restaurants and c-stores should also be leveraging the safety features within their preparation planning systems.
After all, food preparation and food safety go hand-in-hand. The best back-of-house food management systems will guide employees through the safest processes for preparing, storing and serving food. Many of these offerings can be loaded up onto tablets or hardened devices that put information at workers' fingertips whether they are in the stock room or in the kitchen.
A food prep and recipes program also should be fully integrated with the restaurant's or food store's back-of-house operations management system.
Key food prep features to look for in restaurant management system include the ability to:
Incorporate sales forecasts, same-day POS transactions, and consumption patterns over time;
Coordinate the day's prep plan, perform prep as needed throughout the flow of the business day and to print food expiration labels;
Immediately update back-office inventory levels in order to trigger prep and purchasing alerts;
Display recipe information, production instructions, plating instructions, recipe pictures, video, cost information, and nutritional and allergen information.