Four Important Features of Restaurant Forecasting Software
Dec 17, 2021 Ops Intelligence: Data, Analytics, Reporting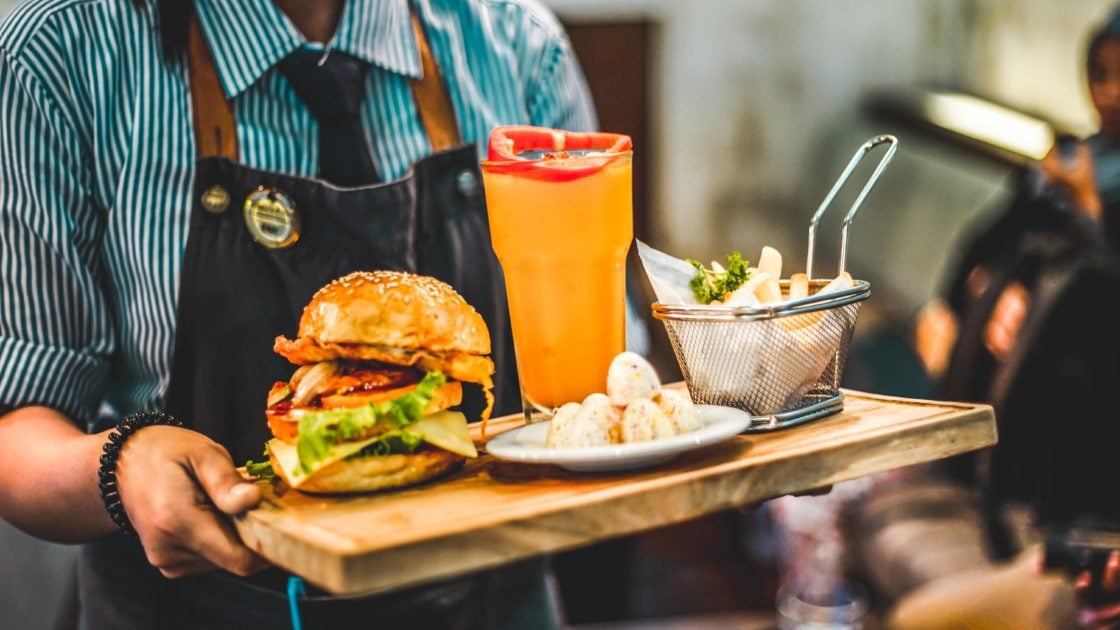 Your restaurants depend on accurate forecasts to be able to predict sales, inventory levels, staffing requirements and important trends. Using forecasting algorithms from a back-office platform will help you make more precise predictions by analyzing sales history, identifying trends, and recognizing seasonality to predict future sales demand. And the best part is these forecasts happen automatically, ensuring decision-making for your operators is much easier.
Yes, restaurant forecasting software saves time, resources and curtails bad customer experiences resulting from food and labor shortages. But searching for the right software can be overwhelming as there are many things to consider when deciding which features will significantly impact your bottom line. We provide some guidance below.
Four key questions to ask when researching a restaurant forecasting software solution:
1. Does it provide multiple restaurant forecasting metrics?
The ideal restaurant forecasting software will allow operators to dig into the most relevant metrics for their operations. Typically, restaurant sales forecasts are created starting with historical sales data and then adjusted for current variables.
But there are numerous ways to build a sales forecast; restaurant operators can look at sales data, guest count, or transaction counts over a specified period. Some operators may choose to use the prior four weeks' data to view current trends. In contrast, another operator may wish to look at the previous year's data instead because they want to account for holidays or seasonal changes. The more flexibility that's inherent in the software the more relevant the metrics will be.
2. Does it integrate restaurant sales forecasts across systems?
Many restaurants still use spreadsheets to create their sales forecast but this can lead to errors like over-ordering or understaffing. These errors impact your bottom line, but they can be mitigated with integrated restaurant forecasting software.
An integrated software solution will look at your historical data, including inventory and ordering, labor schedules, and production systems, to create an accurate sales forecast. The right software will also make real-time adjustments to keep your restaurant stocked and staffed appropriately. Advanced forecasting software that integrates with production modules can also accommodate information as granular as hold times, thaw times and shelf life of products.
An integrated restaurant forecasting software saves restaurant operators time and money by automating sale forecasts and ensuring that inventory and labor are aligned with the forecast.
3. Does it automate back-of-house functions based on the sales forecast?
A good forecasting solution should automate numerous activities, like those outlined below:
Ordering – A fully integrated restaurant forecasting system should be connected to your menu data. Based on this data, reliable forecasting software will automatically suggest a purchasing order that accounts for the forecast and quantities currently available.
Labor Scheduling – Look for a solution that integrates with your labor scheduling tool to break down expected sales and guest counts by day-part, hour and even fractions of an hour. This makes it easier for restaurant managers to coordinate team schedules more precisely to meet expected demand.
Prep and Production – Select restaurant forecasting software that integrates with your inventory management tools to map out preparation and production schedules for the week, day, shift, hour or prep station to reduce the potential for food shortages or waste.
Selecting restaurant forecasting software that can automate back-of-house functions gives restaurant operators an employee that's always on the job.
4. Does it produce detailed specs in real-time?
Restaurant forecasting software varies in how detailed a forecast the user can generate. Some software will generate weekly or daily sales forecasts, while more advanced systems can generate hourly sales forecasts or even forecasts in 30- or 15-minute increments. Hourly and incremental forecasting is enormously helpful in settings where traffic tends to come in concentrated bunches, like a restaurant that has a heavy lunch rush.
In addition to providing real-time forecasting, advanced forecasting software that integrates with prep and production modules may accommodate information as granular as hold times, thaw times and shelf life of products. The result is just-in-time menu production that reduces waste to an absolute minimum and still meets expected demand.
Start creating more accurate sales forecasting today
Forecasting requires the most relevant and current data available to produce an accurate model for future sales. A sales forecasting system that integrates with your food and labor operations can provide your managers with the key metrics they need to minimize costs and create a memorable guest experience.
Learn more about how a best-of-breed restaurant forecasting software solution can increase your profits and elevate your guest experience.