A Chat with Our Director of Technical Services, Scott Leclaire
Nov 27, 2019 data analytics and reporting, CrunchTimer spotlight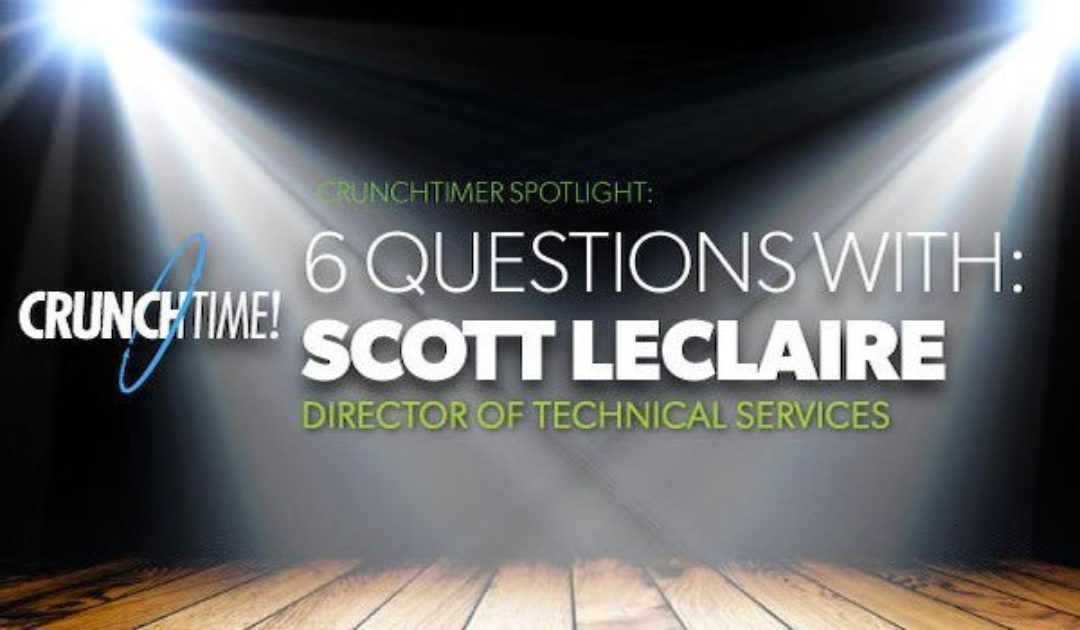 Every month, the CrunchTimer Spotlight asks six questions to a valued member of our team. We're proud of the rich experience and diverse backgrounds our team has. Check out new interviews each month here on the CrunchTime Blog.
Scott Leclaire brings a ton of experience to everything he does at CrunchTime. Next spring, he will celebrate 20 years with the company, so he's seen it all here. His journey through the company has had a lot of interesting stops. He began in a lead role on the development team and spent the majority of those years building products, and has since had stints in Quality Assurance, Business Analysis, Project Management, and Technical Support along the way.
As a the Director of Technical services, Scott manages CrunchTime's support teams from the client services side. When a problem needs to be solved, Scott and his team are on the case!
1: Tell us more about the responsibilities in your role:
I manage both the Support and Technical Support teams, and because I have a technical background in product development, I often use that experience to find ways to efficiently solve product issues for our clients. We are constantly analyzing trends in how and why our clients are contacting us and we're always looking for ways to improve our ability to address their issues. The team also monitors our client's environments, which helps us proactively respond to potential problems.
2: What's the coolest thing you've done in your role, so far?
I love being able to interact with our clients and help solve their problems by sharing my product knowledge with the support teams. It's difficult to pin point the one thing that I would consider "coolest" (probably because I've been here so long!) but I have enjoyed so many aspects of my role.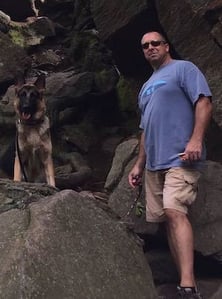 I enjoy building the team and seeing new support analysts grow and thrive. Watching them complete training, start helping our clients, and evolve into solving increasingly technical problems is a rewarding experience. From a project perspective, being part of the team that got the Zendesk support tool rolled out to improve the help desk's ability to manage our knowledge base and improve our customer portal was a big win.
3: What's your favorite thing about working at CrunchTime?
There are many reasons why I have stayed with CrunchTime for this long, but a few in particular stand out. For starters, I appreciate our product's complexity. The logic that drives CrunchTime's product and its predictive ability is always evolving. That complexity constantly challenges us and makes each day different and interesting. I also have a passion for cooking, and once toyed with the idea of becoming a chef, so I really connect with the problems that we solve on a daily basis. And of course it's great when you get to solve problems with so many great people. One constant throughout my time here is that we hire as much for attitude as we do for aptitude, and it shows in the amount of positive personalities and collaboration we have at this company.
"The logic that drives CrunchTime's product and its predictive ability is always evolving. That complexity constantly challenges us and makes each day different and interesting."
4: What led you to CrunchTime?
I'm inspired by technology innovation. I was looking for an innovative company to join with a complex product that I could grow with. Finding a company that focused on food and technology (my two favorite things) was a perfect match!
5: What do you like doing outside of the office?
I have two kids, so I spend a fair amount of time going to their games, competitions, or seeing the latest drama production they're starring in. When I'm not in the office or at one of my kids' events, you can find me at the beach or golf course in warmer weather and on the ski slopes in the winter. Recently I decided to try wine making as well. You can check back in a year to see if that was a success!
6: What's a fun fact about you?
Well, spending 19 years at CrunchTime is a pretty fun fact! Other than that, my family are all about pets. We have a wide range of animals living with us, including a German Shepherd, a cat, a conure, and two geckos.
* * *
- Thanks for your time, Scott! ;-) - CT