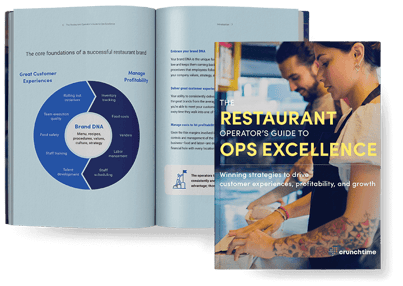 Fill out the form and get the guide to pick up the strategies and best practices that leading brands use to grow and succeed in today's increasingly challenging and competitive landscape.
Improve team execution
Ops leaders ensure that their teams do great work every day, on time, in every location. Employees are equipped to provide the experience customers want: food that tastes good and is safely prepared, a clean environment, and quality service.
Accelerate employee learning and development
Employee turnover in restaurants remains at record-high levels, even as the industry recovers from the pandemic. With learning management solutions, restaurant brands can not only reduce turnover but invest in the growth of their talent from within.
Control food costs and manage inventory
By managing their product purchasing, inventory tracking, vendor management, and more, all in one place, restaurant and food service operators maximize their potential profits while reducing costs.
Simplify scheduling and labor management
Labor costs should generally be around 28-35% of sales, but these numbers can be hard to keep in check. The right labor management tools automate scheduling to save time, help managers avoid overtime payments due to over-scheduling, and empower employees to view and manage their schedules from anywhere.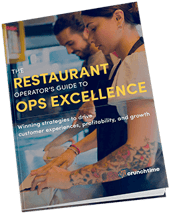 Get "The Restaurant Operator's Guide to Ops Excellence" using the form above for a complete list of winning strategies and examples from other multi-unit restaurants.