Live Webinar:
Learning & Development Product Tour
Wed, December 20, 1:00 PM ET /10:00 AM PT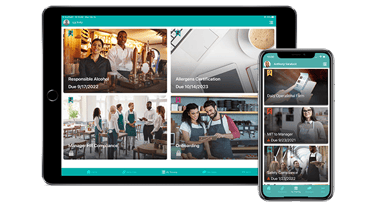 Employee turnover in restaurants remains at record-high levels, leaving many stores short-staffed and under-skilled.
In our 30-minute product tour, you'll learn best practices and strategies around combating high turnover with restaurant-centric learning and development.
See the learning management system that chains like Culver's and Miller's Ale House use to:
Get employees shift-ready faster.

Accelerate learning for new employees to be ready and effective on day one.
Improve retention at all levels.

Make employees more successful in their current job, create ongoing team member engagement, and prepare them for their next role.
Reduce compliance issues.

Make training more accessible to employees to reduce waste, service mistakes, and potential legal liability.
Explore the value and capabilities of Crunchtime

Share a few contact details and we'll get you registered.