With the scale and customer service to ensure your success
completed tasks and customer records stored


temperatures measured with ZeroTouch technology


4.8 out of 5 stars (Capterra customer reviews)


Food Safety and Operational Compliance Made Easy
A fully integrated suite of digital products that automates daily operations and streamlines food safety for more efficient multi-unit franchise operations. It's never been easier to deliver your best to customers.


Improve transparency, compliance rates, and increase time savings when you switch from traditional restaurant checklists to digital.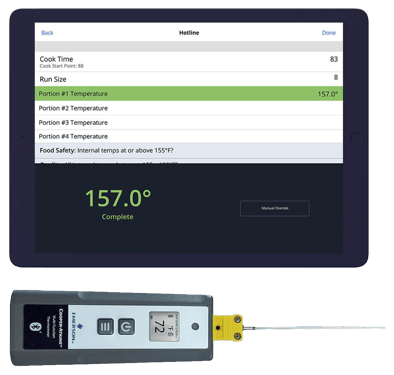 Deliver your customer promise with a consistent brand experience. Compliance made easy for multi-unit operations:
Digitized food safety checklists: A real-time look into compliance at every location.

Automated temperature logging: Our patented ZeroTouch technology automates for efficiency and accuracy.

Customized real-time alerts and corrective action triggers: Real-time alerts when a correction needs to be made for transparent and instant food safety compliance.
Replace traditionally unreliable processes with digital shift checklists:
Checklists for your entire operation: Digitize tracking of tasks from pre-shift checklists, shift notes, safety checks, and more.


Real-time reporting at your fingertips: Instant updates at your fingertips via an online dashboard, mobile app, real-time alerts, and daily emails.


Customizable: Checklists custom-made with your specific needs in mind.
Real-time alerts trigger corrective actions to fix issues as they occur, reducing the risk of food safety issues. A customized reporting dashboard shows when and what corrective actions were taken.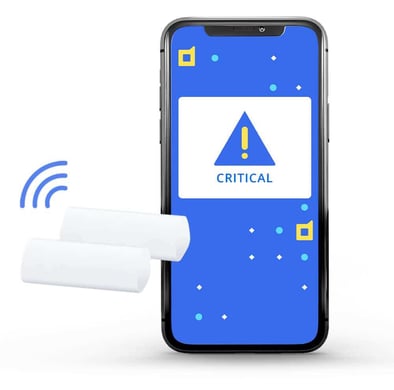 Remote Temperature Monitoring
Temperature compliance made effortless with remote temperature monitors:
Custom built for your operations: Built to fit your operations and adaptable when your needs change.

24/7 monitoring: With real-time alerts, you'll be the first to know if a temperature-sensitive location falls out of acceptable range.