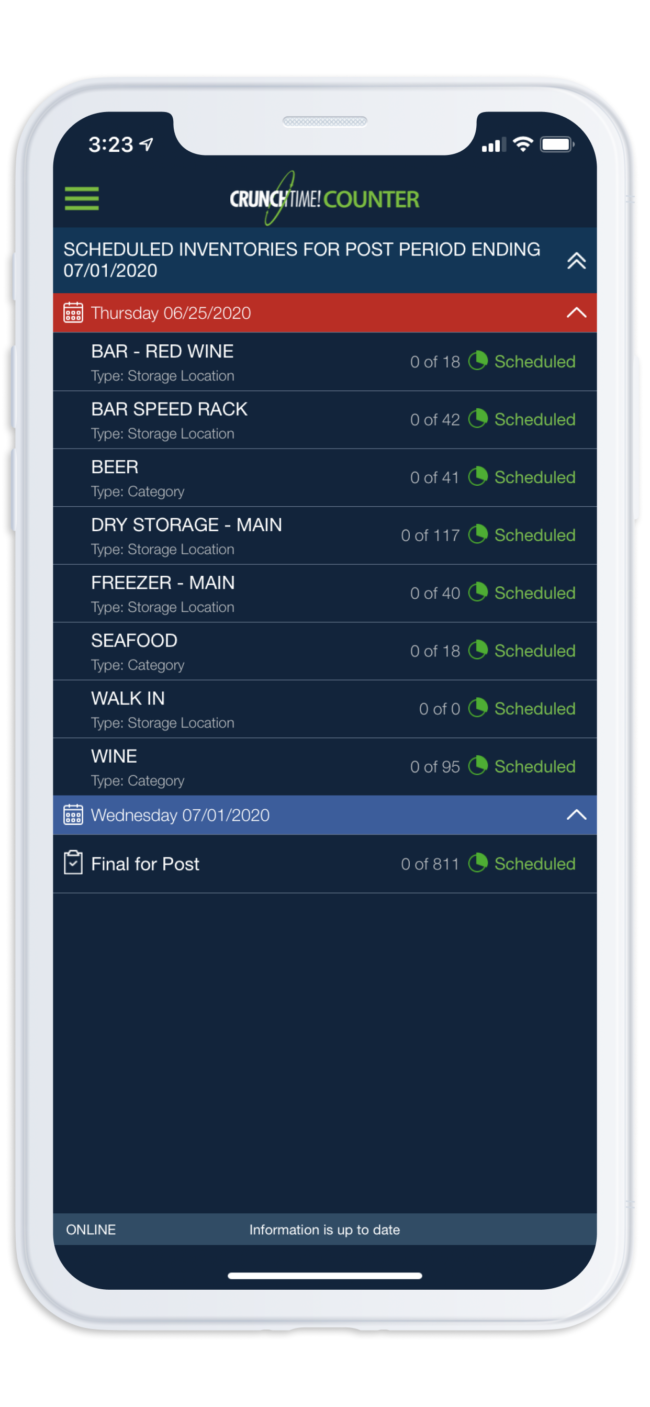 Access all scheduled inventories at each location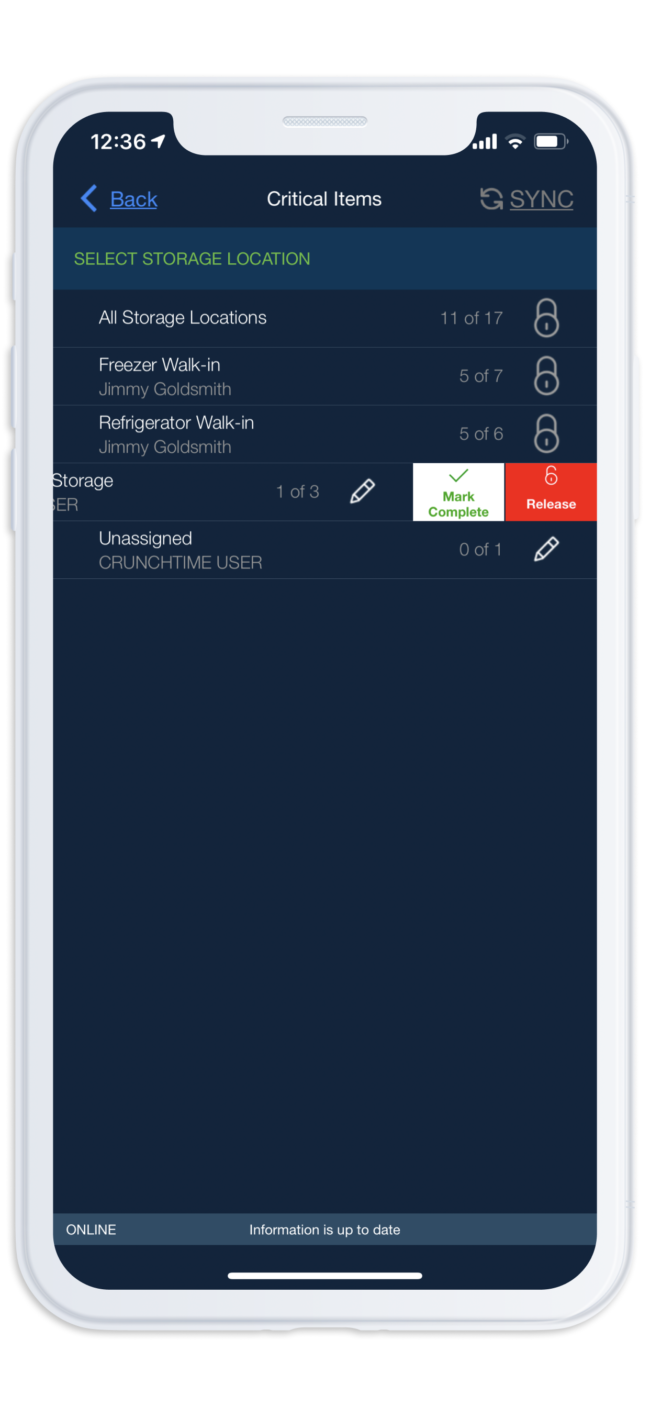 Choose the storage location you want to count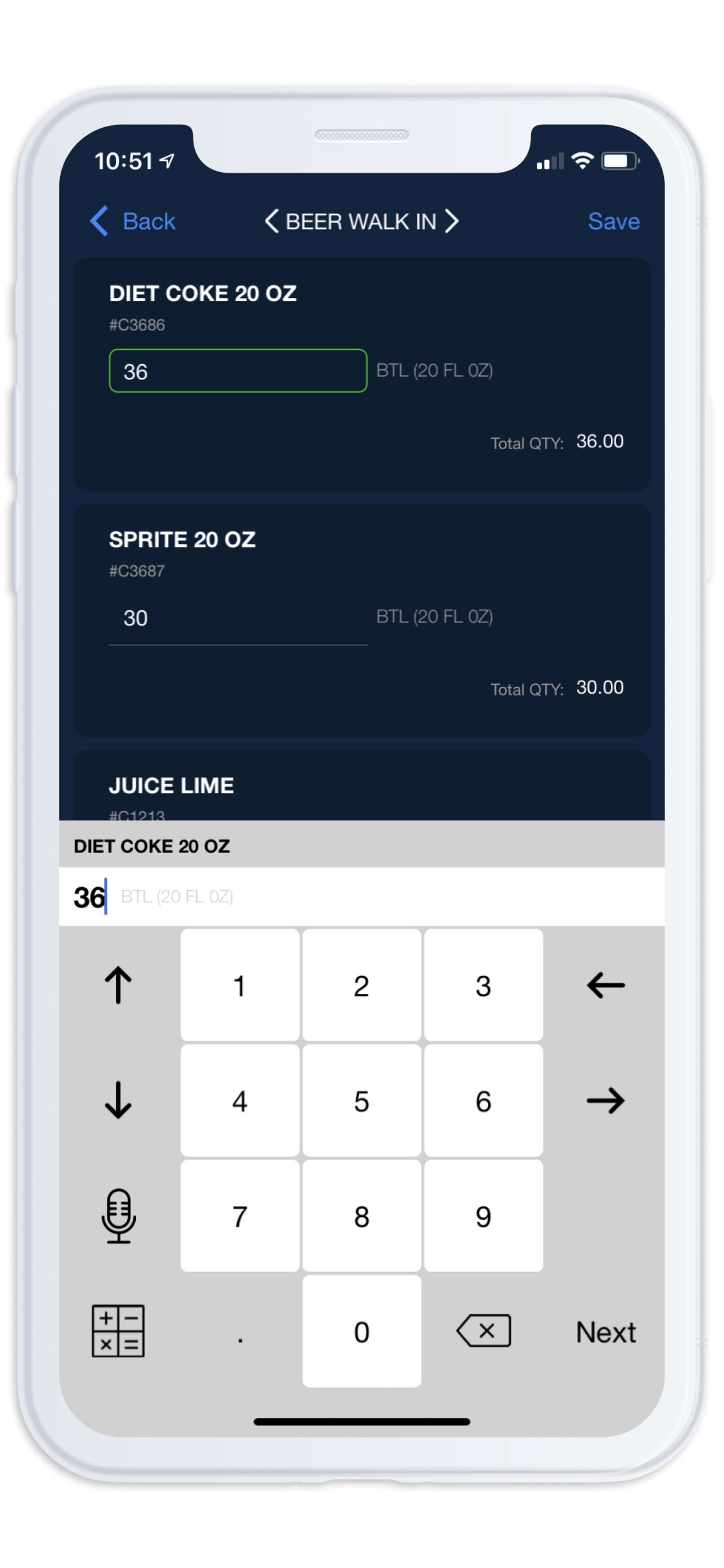 Input counts quickly and easily with voice controls and in-app calculator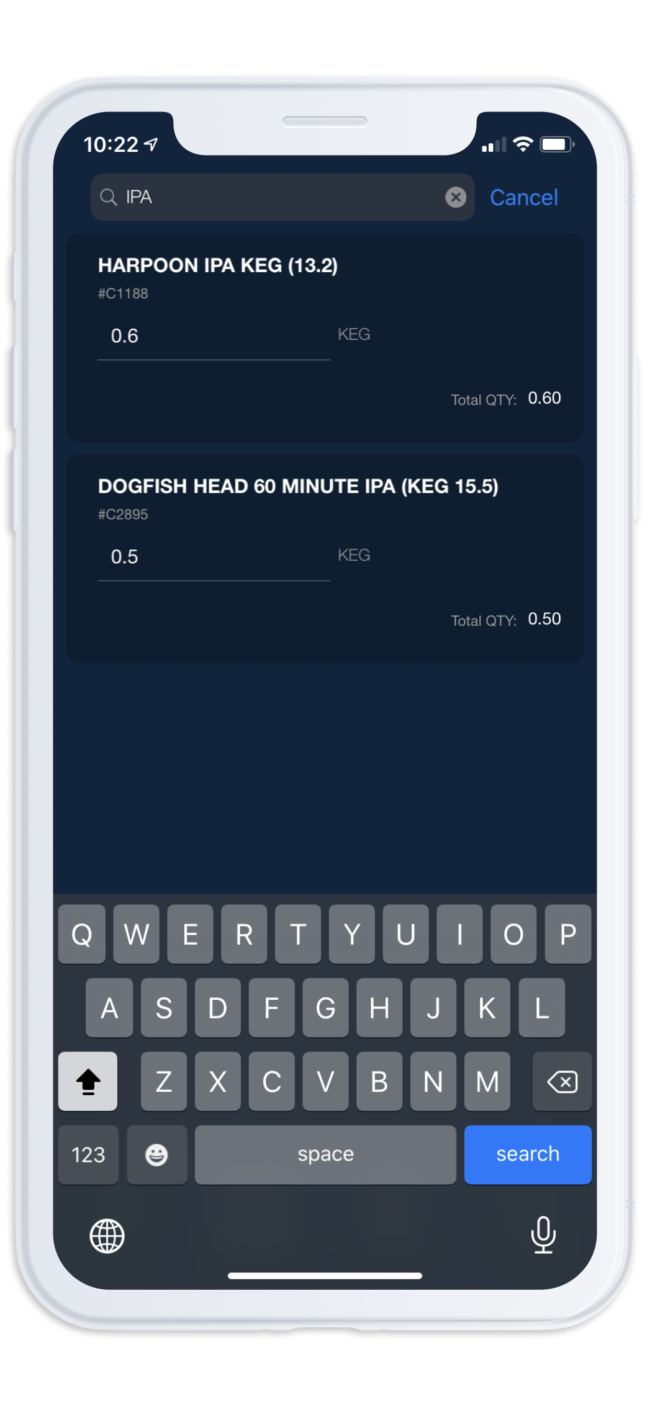 Can't find your product? Search by name or scan a UPC to look it up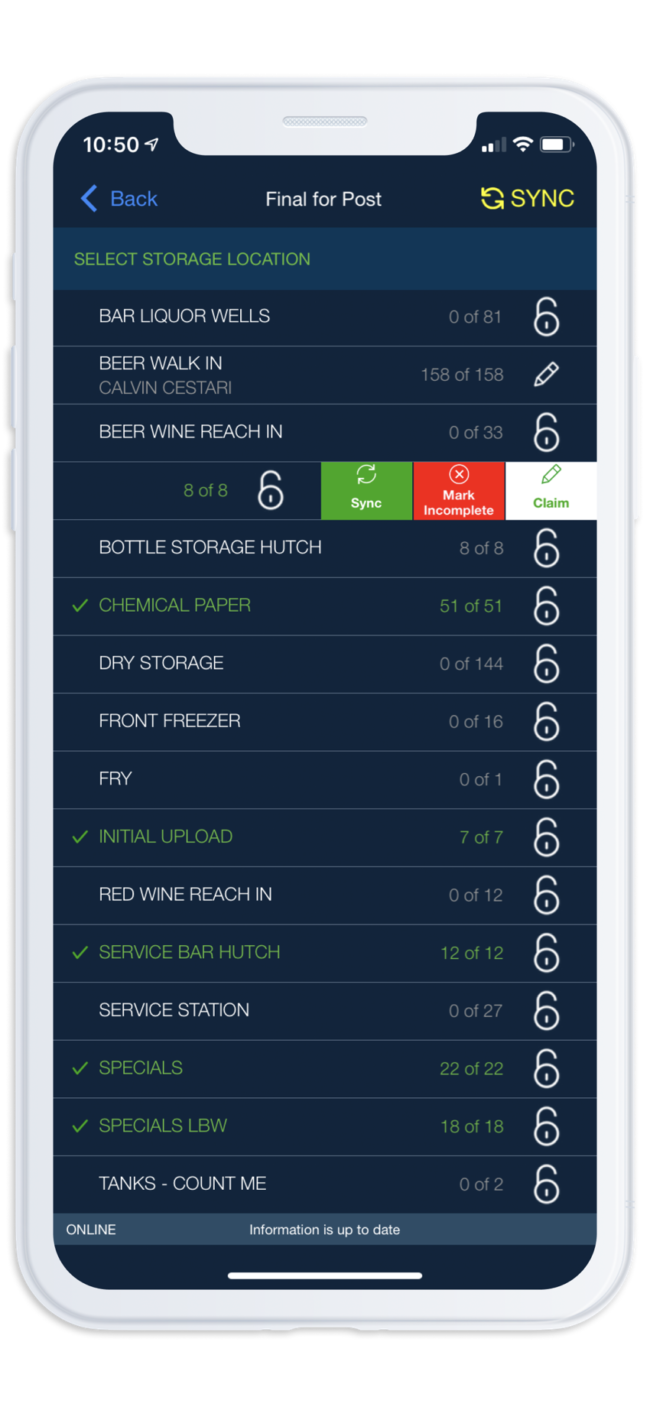 Once completed, sync counts into CrunchTime!
Reliable inventory counting
Counts can be made online or offline, saved, and synced whenever the app is connected to the internet
There is no risk of losing data when the user loses an internet connection on their device. Crunchtime is always up to date with the most accurate inventory count
Smart collaboration
Allows for multiple users to conduct counts of the same inventory space
Divide and conquer! Take a team approach to inventory management counting tasks. Save a ton of time and effort when updating your counts
Auto-display of all unit count types
Users can see all unit counts for easy conversion
Reduce the risk of inaccurate counts and eliminate the need to make conversions outside the system that could result in human error. Restaurants know what food quantities they have, what they use, and what they need at all times
Pre-loaded sequenced count sheets
Users can load count sheets organized by the way that makes the most sense for them.
This significantly reduces inventory counting time because users won't have to waste seconds or minutes trying to find a particular item on a shelf. With the count sheet pre-loaded into the application, users can follow a natural sequence and increase efficiency.
Available for Apple iOS and Android devices.