Temp Monitoring
Automate temperature monitoring and alerts to ensure food safety
Keep food at safe temperatures while saving employees time
By automating this process, operators better protect their inventory and customers from foodborne illness, save employees time by eliminating manual temperature checks, and ensure compliance with safety standards. Automated temperature monitoring saves employees 60+ minutes daily per store.

Zenput is now part of Crunchtime, learn more.
Automate your temperature logs
By automating temperature monitoring, operators remove opportunity for error and better protect their customers from foodborne illness. Save employees 60+ minutes daily per store by removing manual temp checks and automatically logging data where ops leaders can see it from anywhere.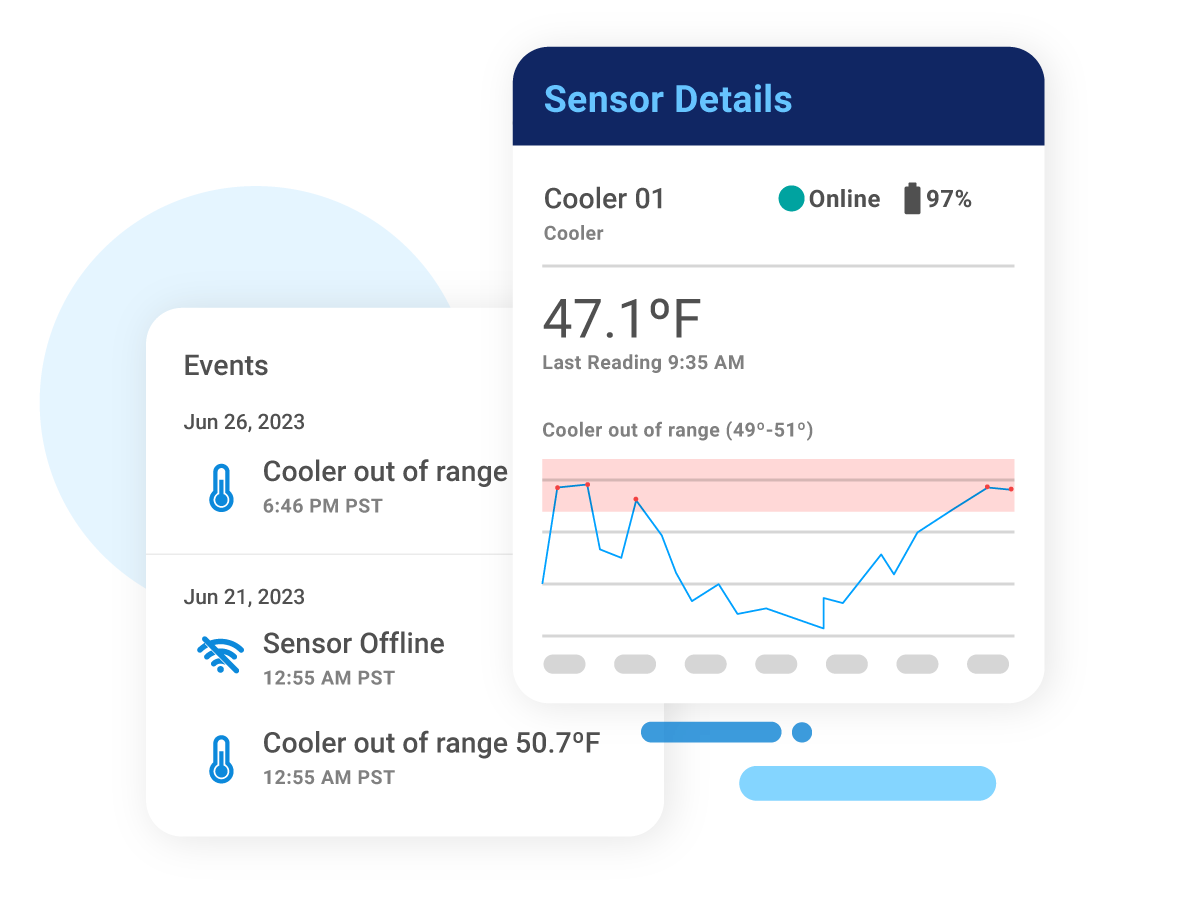 Receive instant alerts and corrective actions
Foodservice operators use Crunchtime Temp Monitoring to automate temperature monitoring and know instantly if food or equipment go out of range. Stores and ops leaders are notified with real-time alerts and can automate follow-up tasks to act quickly and prevent waste.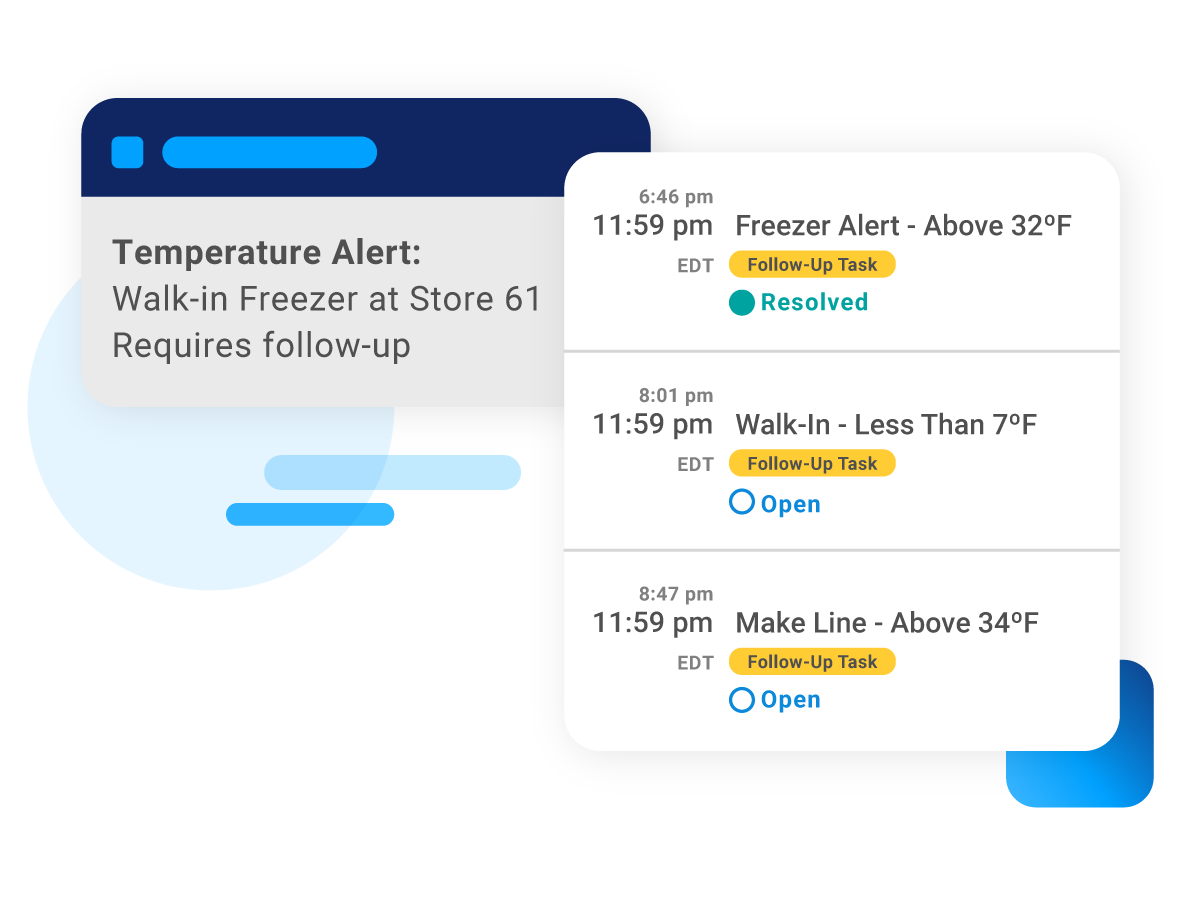 Integrate temperature data into Zenput forms
Track temperature readings and follow-up tasks on the same platform where you manage the rest of your operations tasks. Provide employees a quick, seamless experience by automatically pulling in temperature data to forms they're tasked to complete.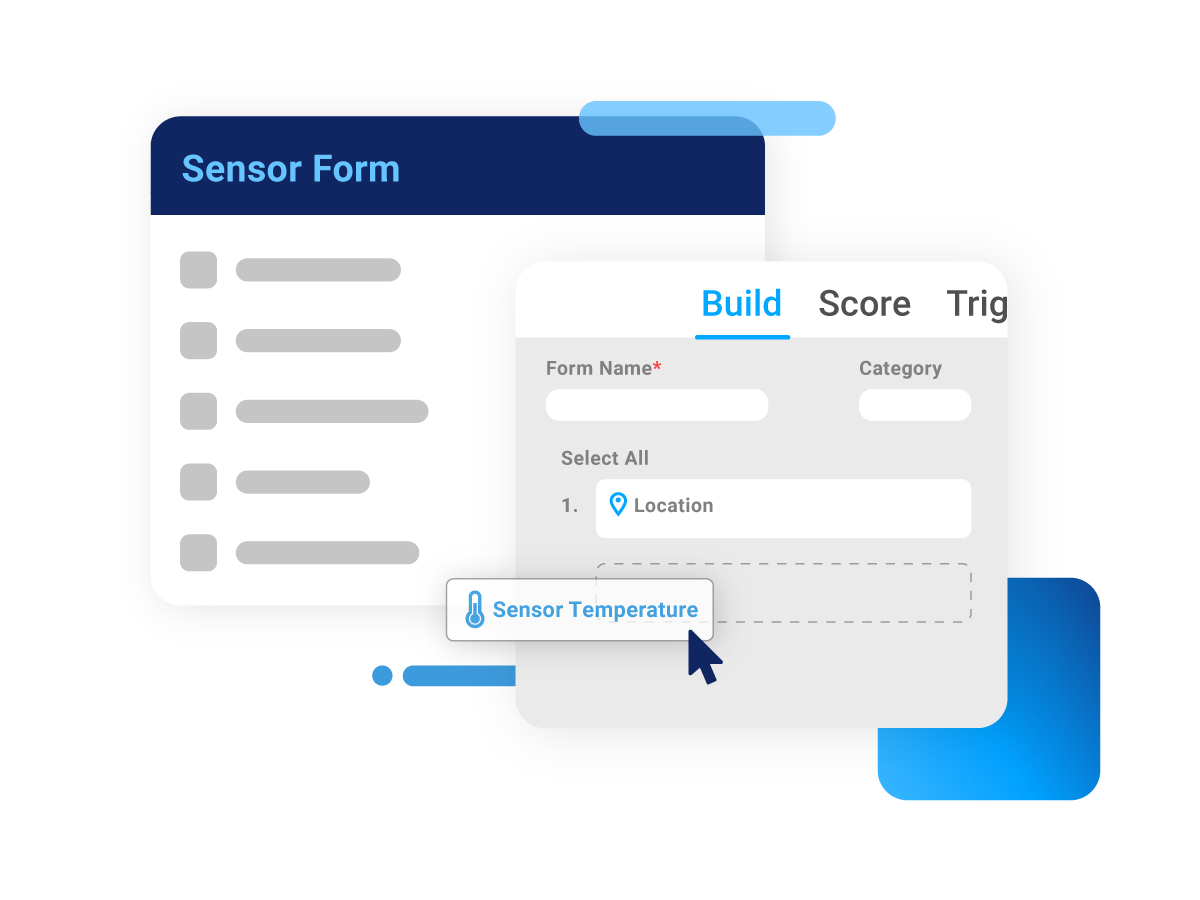 Set up sensor hardware with ease
Sensor hardware is placed inside of cooling/heating equipment. Stores can set it and forget it–sensors can operate wirelessly and have a battery life of up to 12 years.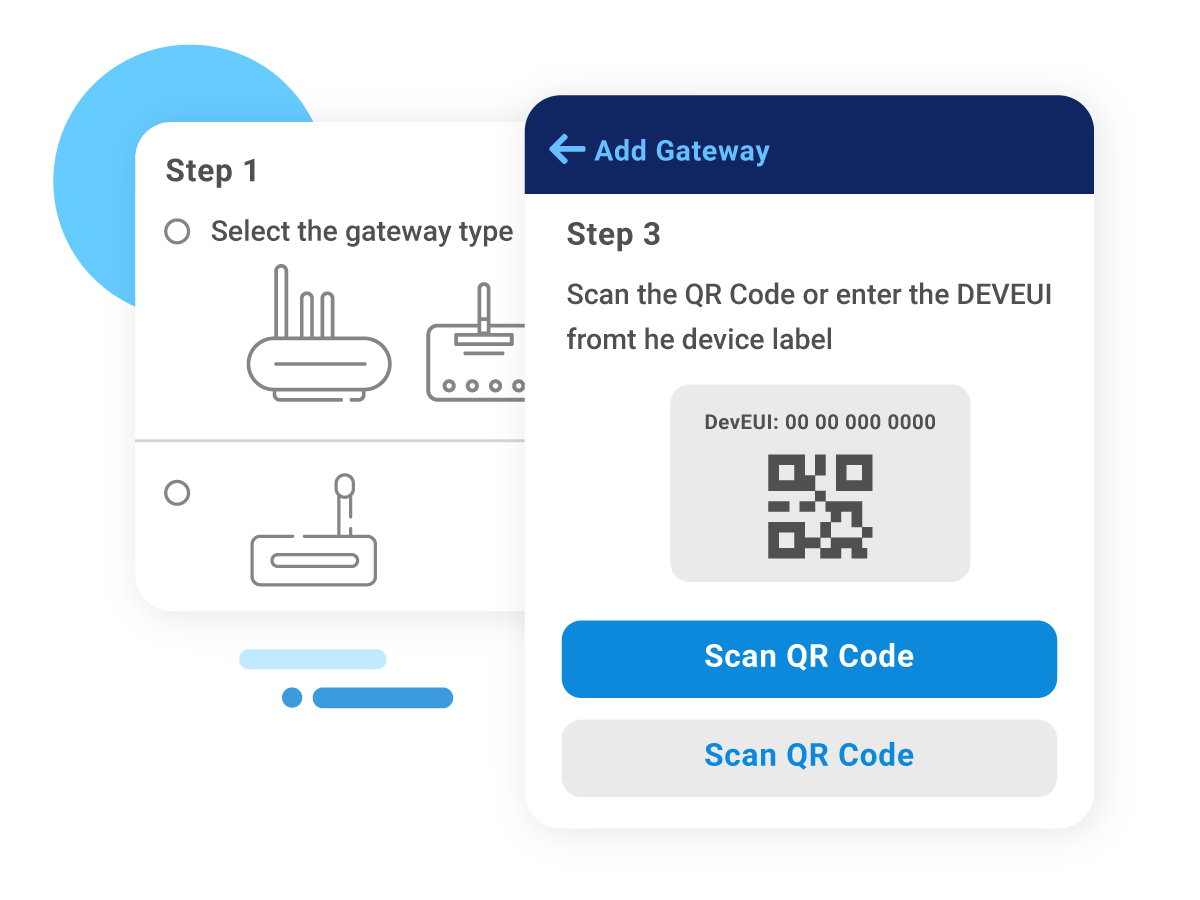 Learn how
top brands

like Chipotle, Domino's, and Freddy's use Crunchtime to achieve ops excellence.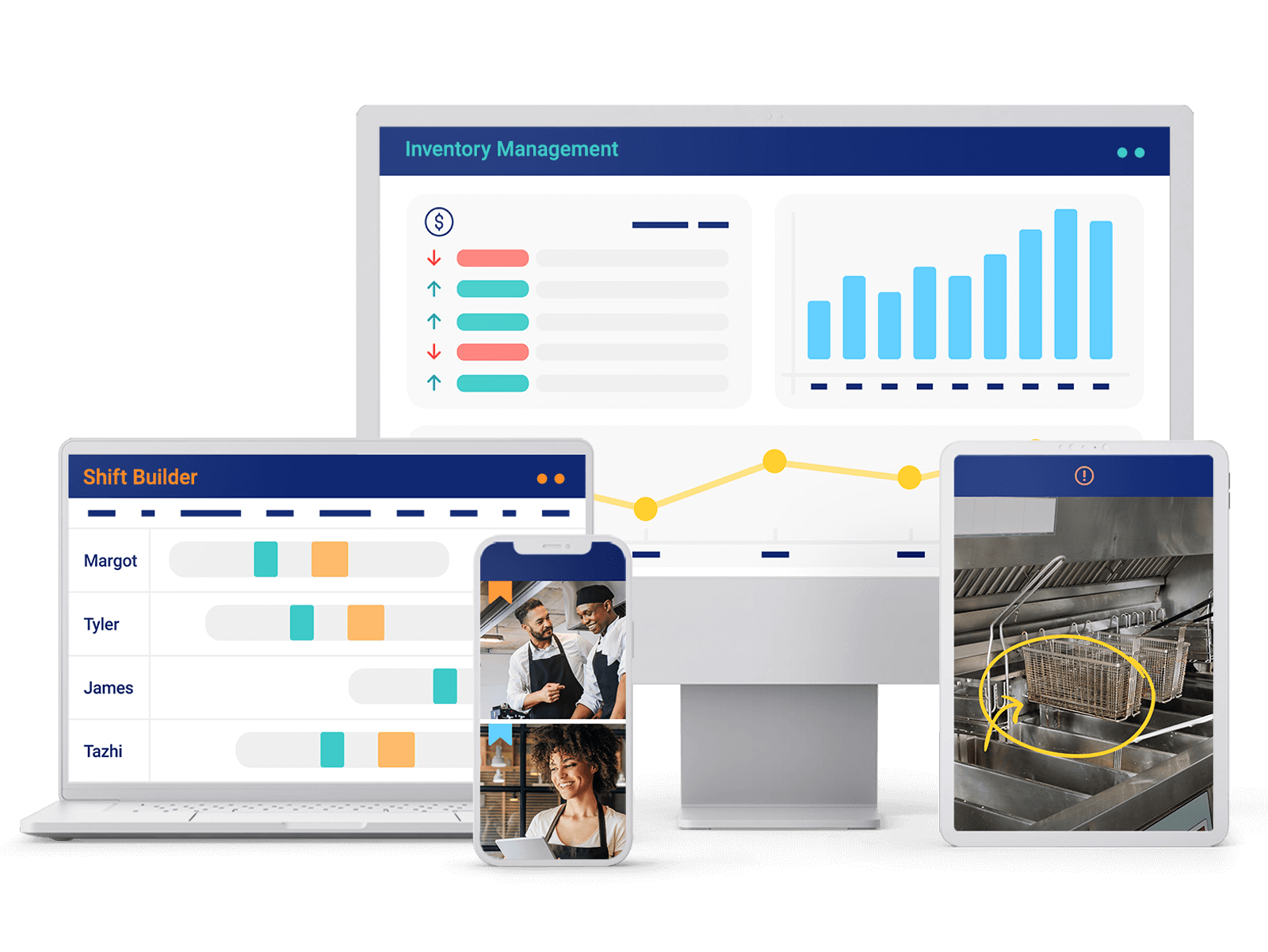 What temperature range can Crunchtime temperature monitoring devices operate within?
Crunchtime temperature monitoring devices track temperatures between -40°C and 85°C (-40°F to 185°F).
How are Crunchtime temperature monitoring devices powered?
Crunchtime temperature monitoring devices are battery powered, and can run up to 12 years on two AA batteries.
Does Zenput show the source of a temperature log – if it was captured with a device vs. when an employee manually logs a temperature?
Yes. In Zenput, ops leaders can see the source of the temperature check in their temperature reports and can take action if too many inputs are recorded as "manual" for the source.