11 Essential Checklists and Best Practices for Quick-Service Restaurants
Mar 01, 2023 Operations Execution: Work Quality and Consistency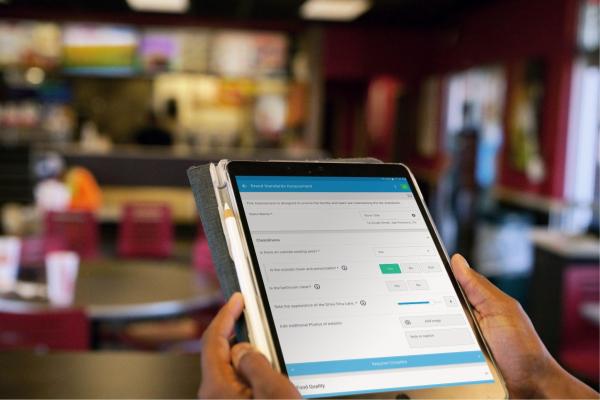 In the fast-paced environment of quick-service restaurants, checklists help make sure that essential tasks get completed the right way, every time. From opening to closing, checklists help guide team members and managers through their shifts, ensuring that crucial tasks are completed when they need to be.
Creating checklists using restaurant management software means important tasks can be done the right way, at the right time, and managers can have oversight across operations. Even the most well-trained employee or team can benefit from comprehensive checklists for daily operations.
There are endless checklists that quick-service restaurants can implement to help improve operations, but these 11 are some of the most important checklists for every quick-service restaurant.
Opening and Closing
1. Opening Checklists: Restaurant opening checklists can help guide staff through the morning, giving them a structured way to go about getting the restaurant ready for customers. Opening checklists may include items such as turning on equipment, unlocking the doors, or preparing product.
Best Practice: Opening checklists should include time goals to help make sure tasks are happening when needed, and which tasks still need to be completed in real-time.
2. Closing Checklists: A restaurant closing checklist is used at the end of every day to determine tasks that still need to be completed (or refreshed) before the employees leave for the night. Commonly, this type of checklist includes evaluations of different zones in the restaurant, such as the dining room or service line. Line items may consist of things like whether paper goods are stocked and stored correctly and if nightly cleaning standards are met. Often, there is a place on a closing checklist log for opening managers to evaluate the accuracy of the close for the night before; this way any items that are missed can be tracked and discussed to avoid issues.
Best Practice: When creating closing checklists, consider which cleaning tasks will be appropriate to have closing team members complete, as there is only so much time allotted during closing. Prioritize items that impact food safety and the customer experience and save time-consuming projects for weekly or monthly task lists.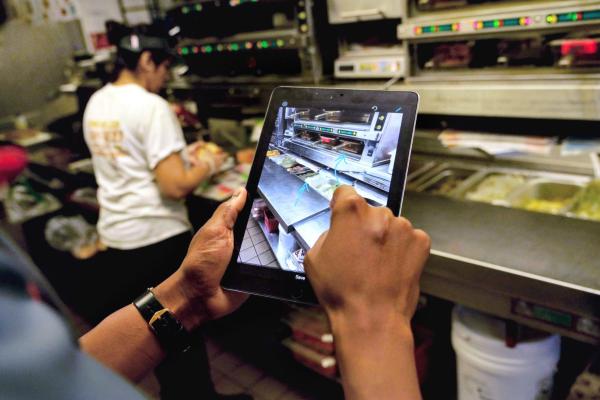 Pre-Rush
3. Pre-rush Checklists: Pre-rush checklists or rush-ready checklists are used before peak times to ensure that the store is prepared for an upcoming rush. These checklists guide managers through the different zones of the store to help determine that everything is stocked and ready to serve customers during peak times. Items on this checklist will include ensuring that paper goods and food items are stocked, as well as other factors that will impact the customer experience are met, such as the temperature in the dining room.
Best Practice: When creating a pre-rush checklist, consider factors that would impact the ability to serve the customer efficiently while still maintaining quality. For example, if a fry operator runs out of fries or cartons during a rush, it will bring the entire operation to a standstill; pre-rush checklists can help avoid these service pauses.
Cleaning Tasks
4. Daily Cleaning Tasks: Having a clean restaurant is imperative to maintaining food safety standards and helping guests feel comfortable. It is essential to have cleaning checklists in place to ensure that daily, weekly, and monthly tasks are being completed. Daily cleaning checklists should include every aspect of the store that needs to be cleaned each day. Often these tasks appear on the opening and closing checklists as they are items that must be maintained for safety and perception.
Best Practice: When creating a daily cleaning checklist, keep in mind important cleanliness standards that must be followed for food safety. Meanwhile, decide what tasks employees will have time to complete each day and prioritize tasks based on the impact on food safety and customer satisfaction.
5. Weekly Cleaning Tasks: Weekly cleaning checklists often include cleaning tasks that are more time-consuming and cannot be completed on a daily basis. Additionally, line items for weekly cleaning checklists may consist of tasks for items that do not become dirty or unsanitary right away. This may include cleaning shelving units or deep-cleaning often-used areas.
Best Practice: When creating a weekly cleaning checklist, assign each task to a specific day of the week, and have one task per area of the store each day. This way, staff can look at the checklist and know what to do based on the day of the week and the position they are working.
6. Monthly Cleaning Tasks: Monthly cleaning checklists for restaurants generally include time-consuming tasks that are not necessary to complete more often. Deep cleaning tasks, such as cleaning ceiling vents, will likely be included on monthly cleaning checklists. These tasks may not always be able to be completed by employees at the restaurant and may need outside help to be completed, such as hiring a service to clean hoods.
Best Practice: Often, these tasks can be disruptive to service, so it is important to plan ahead and allocate labor to complete these tasks during non-peak times. Consider scheduling one to two monthly tasks each week of the month so that tasks do not pile up.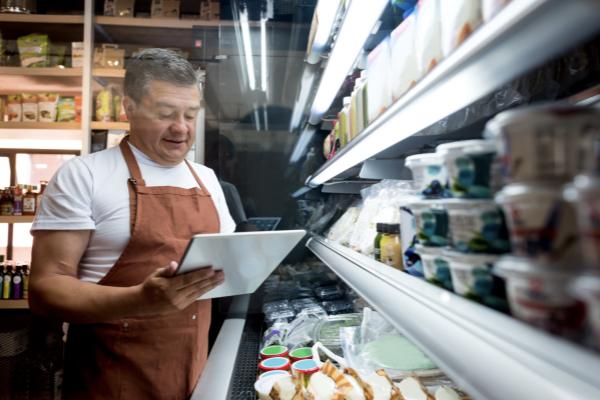 Walkthroughs
7. Brand Standards Checklist: Rather than focusing primarily on the physical aspects of the store, a brand standards checklist can help a supervisor determine if a restaurant is complying with brand standards during operations. This type of checklist can be used to evaluate whether the customer experience that is provided at the location aligns with standard operating procedures or SOPs.
Best Practice: Brand standards checklists are important to help drive consistency across locations. These standards are usually provided by the company, but employees should also know what is expected of them.
8. Lighting Checklists: Lighting checklists are used to monitor the status of the lighting around the store. Proper lighting is essential for both safety and perception, as a well-lit store will be more inviting to customers and employees. Lighting is a critical factor in providing a welcoming environment to customers, and lighting checklists should be completed often to maintain appearance and safety standards.
Best Practice: When creating a lighting checklist, ensure that all areas of the store are being considered. Bathrooms, coolers, freezers, and even parking lot lights should be checked for lighting inconsistencies. Meanwhile, exterior signage and menu boards should also be illuminated to let customers know when the location is open.
Equipment:
9. Equipment Checklists: Equipment checklists are used to monitor the status of restaurant equipment and to follow up on cleaning or maintenance that may be required. Checking equipment regularly ensures that each item is functioning properly and helps forestall any potential problems that may arise in the future. Check equipment, both big and small, from fryers to thermometer calibration. Consider verifying utensils and kitchen storage container counts so that a smallwares order can be easily created if needed.
Best Practice: Streamline your processes by conducting equipment inspections through an online tool to create work orders for your maintenance team automatically.

Safety Checklists:
10. Safety Checklists: Restaurant safety checklists are imperative to make sure that employees and guests are safe and protect the brand from any unnecessary turmoil. Safety checklists can include items such as checking each section of the store for broken floorboards or tiles, ensuring that the parking lot is free of hazards, that curbs and speed bumps are properly painted, and that items such as personal protective equipment and wet floor signs are at proper stocking levels.
Best Practice: Have alternate safety checklists for different seasons if applicable. During cold months check stocking levels for de-icer, make sure show shovels are on the premises, and have wet floor signs for each entrance.
11. Health inspection checklist: Although health inspections are usually unscheduled, it is important to always be prepared for one. Utilizing a restaurant health inspection checklist to keep track of important items will ensure that your location is ready for your next health inspection, whenever it may happen. Check that all employees have food workers' permits, if required and that they are not outdated. Additionally, monitor employees for actions that would be considered violations, such as improper handwashing or contaminating ready-to-eat foods.
Best Practice: Be sure to include items outside of tasks that are already on daily checklists for the restaurant. This allows you to focus on health-inspection-specific items.
Some checklists can also be created for each individual role in the store, such as grill operator, drive-thru order-taker, and front counter register operator. Individualized checklists can help guide staff through their shift and help set expectations for each position. If individualized checklists are created, also create master checklists for managers to oversee the status of the restaurant as a whole.
By digitizing operations checklists, you can set up your system to trigger follow-up work automatically based on target answers. For example, if the checklist asks a store manager if the makeline and cut tables were cleaned (with a photo submitted as proof) and the answer is "No," you can have this alert the district manager and automatically assign the store manager a new separate task to complete this work. This holds the store manager personally accountable and gives the district manager visibility of the situation.
Carefully crafted checklists can help save time in the restaurant by avoiding the same tasks being done over and over. They can also help make sure that each area of the restaurant is kept in its best shape and that daily operations are able to run smoothly. Quick-service restaurants are constantly changing, so don't be afraid to rework or update checklists to fit the store's needs.
Learn more about CrunchTime's operations execution platform and how to streamline your restaurant's operations.