How Safety, Product, and Equipment Checklists Can Get Your Brand Standards in Check
Feb 07, 2021 Operations Execution: Work Quality and Consistency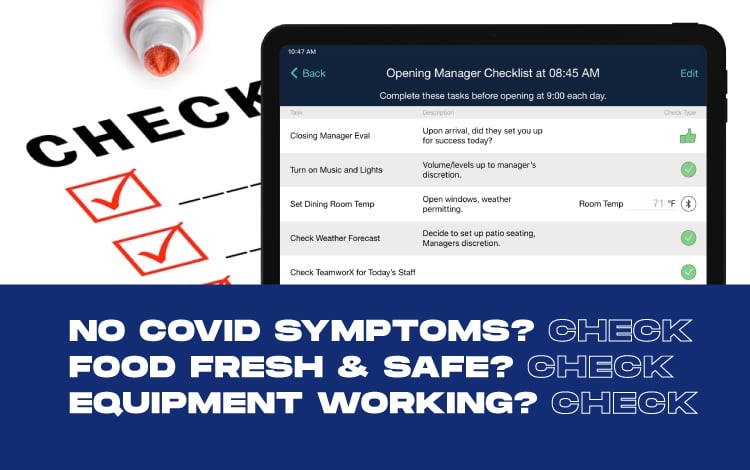 Can you answer these three questions definitively for all your restaurant locations, every day?
Have my employees been screened for COVID-19 today?
Is my food fresh and safe?
Is my equipment working properly?
You can with our newly updated Line Check app. It'll help safeguard your guests, employees, and business. Put it on any tablet, and you'll get the following:
Employee Checks for COVID-19 Screening
The Employee Check feature uses your location's employee roster for the day to instantly create a checklist of people who need to be screened for COVID symptoms before their shift. Results are simple to record as a thumbs-up/thumbs down, so it's quick, easy, and you can report on it in a flash!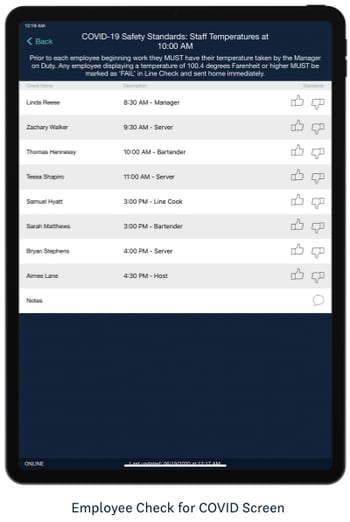 And if someone fails the screen, you can use the new Contact Tracing feature in TeamworX to begin notifying people who've potentially been affected.
Product Check for Food Safety
Product Checks are detailed food quality and safety checklists that you assign to your crew. Staffers access them via a tablet, and record how well the products meet the criteria you choose. For example, does the caramel apple cake have the right appearance, and is it at the right temperature?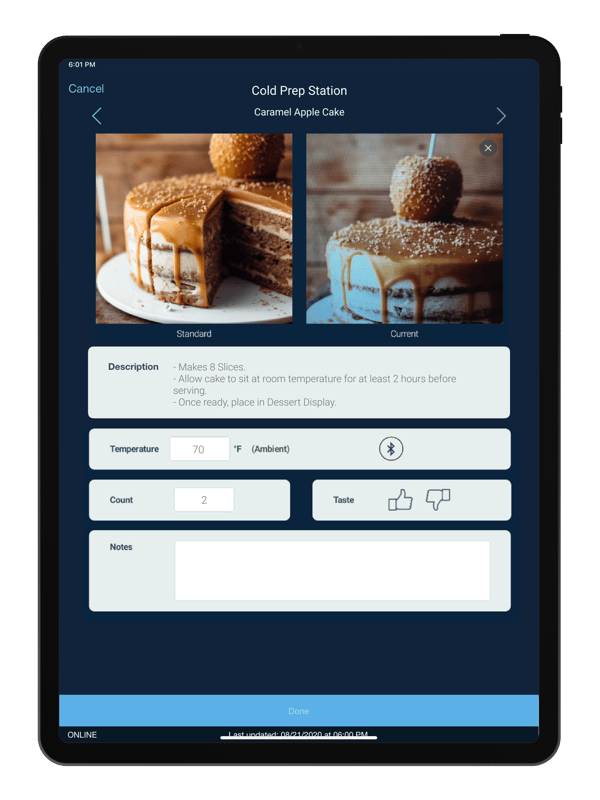 Checklists for Equipment & Site Maintenance
Checklists are used to guide your staff through inspections of equipment, bathrooms, parking lots, or anything else that affects your guests, staff, and brand. Again, they're assigned via tablet, are easy to complete, and can be customized for a location, region, concept... or across the board!
Alerts, Reports and Audits
Of course LineCheck has alerts if problems arise, and it's easy to run reports to Audit how well your staff is completing the checks. A virtual paper trail is the #1 way to troubleshoot problems, and prevent them from happening again.
# # #