10 Tips to Help Lower Labor Costs in Multi-Unit Restaurants
May 16, 2023 Labor Management: Scheduling, Compliance, Payroll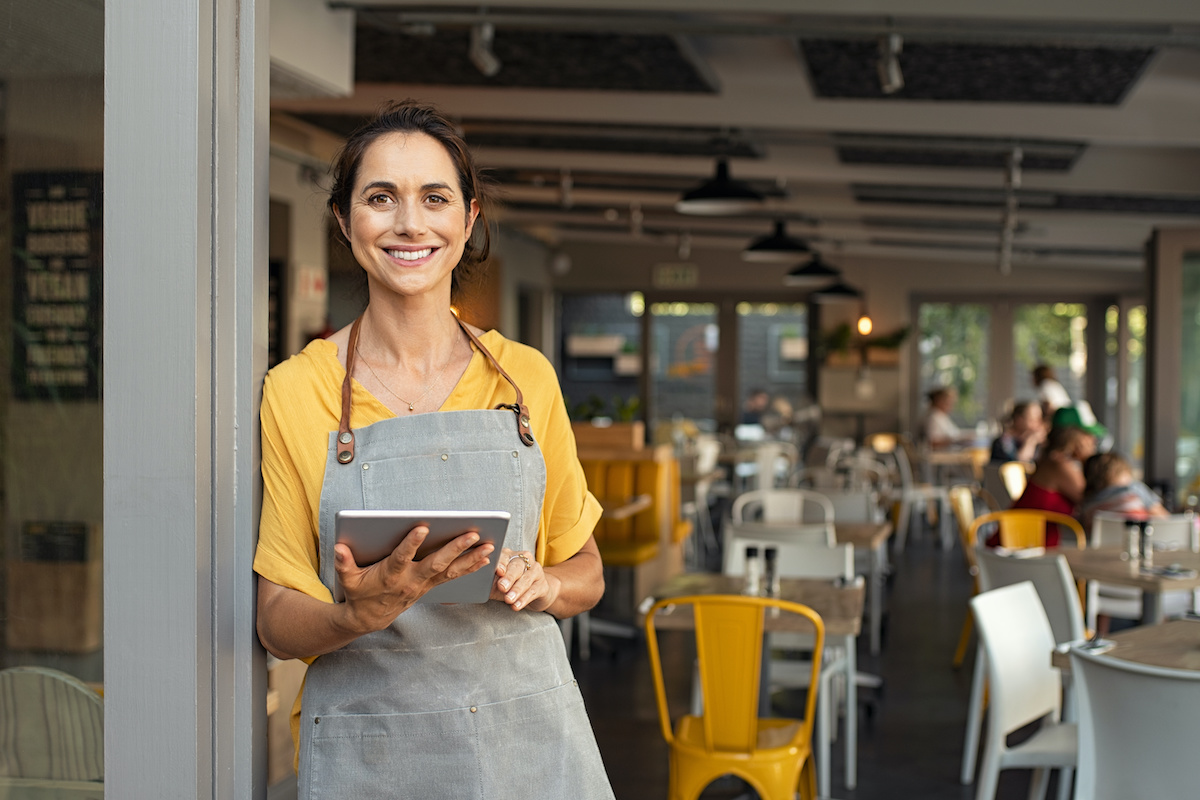 The cost of labor is one of the top expenses for restaurants. If a restaurant uses too much labor, then its profitability is harmed. If it uses too little labor, then staff will be unsupported, resulting in lower customer and employee satisfaction and increased employee turnover.
To help you work toward lowering labor costs across your operation, we organized 10 actionable tips. With the quicker-to-implement changes at the top of the list and longer-term changes (higher effort but higher return) towards the bottom, the tips are organized to help you start implementing changes now while also planning for the future of your business.
Check out the below video for a quick overview of the 10 tips, and read through this post for the full easy-to-implement and long-term strategies.
Offer additional compensation and perks: Paying your staff well is essential, but using other forms of compensation can make your restaurant more attractive. Gym reimbursements, bonuses, and stock options are great ways to differentiate your company and incentivize your workers to stay longer. This should also help reduce your turnover rate, which also greatly impacts labor costs.


Prep smarter: Use technology to help streamline your restaurant's prep process. Food prep likely happens multiple times each day in each of your restaurants, so saving time during each session will add up. Technology can help take the guesswork out of how much food to prep, meaning that your team won't waste time making extra items (that will have to get thrown out) or having to run to the back in the middle of a rush to make new items due to underestimation.


Update your operating hours: If your sales are repeatedly low in the morning or evening, open later or close earlier. This will reduce your labor costs since you are paying to staff your business during your busy hours and not during lulls. Look into changing your hours per season as well. For example, you can update your winter hours to close earlier because you've seen business slow down sooner with the sun setting earlier. Remember, the most effective operating hours will be different for each store.


Hire temporary and part-time workers: Start hiring seasonal workers, such as college students, during the summer months. This is when demand typically increases, and you need a larger team. Seasonal workers can be less expensive to hire without having to bring them on as long-term staff, especially because they typically won't be around long enough to be considered for a promotion.. Hiring seasonal workers also ensures that you won't have to cut your long-term staff's hours during the slower seasons.


Cross-train staff: Restaurants are used to making do with less, so cross-train your team for different roles to make them as versatile as possible. Cross-training also makes it easier to create schedules since you can easily pivot mid-shift in case of a last-minute vacancy. Employees will also appreciate cross-training because it gives them experience in different areas, makes them more impactful at their job, and prepares them for a promotion. Plus, it helps build empathy within your team.

Automate scheduling: There are countless hours spent making – and then updating – the schedule each week. Shift scheduling can easily be automated and will be more accurate by basing it on your sales forecast. With an employee scheduling app, your team can conveniently view their schedule, request time off, and swap shifts. This results in happier managers because they are spending less time creating schedules, and happier employees because they can easily access and update their schedules as needed.


Implement an online learning program: Blended training programs are a great way to onboard your staff so they can be shift-ready faster and feel like a valued part of the team right away. With on-demand programs, your staff receives consistent training across all locations, and managers gain back valuable time, leading to better customer service and brand experiences for your guests. You are also investing in talent development by preparing your team for leadership roles and improving your internal candidate pool for promotion from within. Ultimately, this produces higher employee satisfaction and lessens turnover.


Optimize tasks: With automation becoming more of a standard within best-in-class foodservice brands, the name of the game is working smarter, not harder. Stop letting your team spend countless hours on work that could easily be reduced – or removed altogether. Use historical sales data to forecast the future. Spend less time on inventory with smart sales forecasting that predicts how much food you need each day. An automated inventory management system can integrate with your POS to track your ingredients and how much has been sold to make real-time suggestions on how much you need to order to meet demand.

Consider technology upgrades: Upgrading technology and equipment in a restaurant can make each shift more effective and efficient. Investing in a dishwashing machine can reduce hours spent washing dishes each week. Meanwhile, restaurant robotics allow employees to spend more time on more valuable, impactful work. For instance, robots that can fry food are safer, faster and less error-prone. It may seem like a large investment at first but remember that robots don't need vacation days or raises, and they can work 24/7 without overtime pay.


Reduce turnover rate: reducing your restaurant's turnover rate will have the most profound impact on profitability. Understanding your turnover rate is key because the higher that rate is, the more you are spending on hiring and training new employees. It is much more cost-effective to keep the workers you have than to hire new ones. When employees leave, conduct exit interviews to understand why they left and ask for feedback to continuously improve your work culture. You will never know if you don't ask! At the same time, think about how you can keep your current employees. Create a recognition program with shout-outs for employees doing a stellar job, give year-end bonuses, and provide meaningful raises each year. Show your team that you are invested in them just like you are with your business.
By implementing small changes to reduce labor costs, your restaurant can become more agile and prepared for whatever the future holds without sacrificing quality or efficiency.
Managing restaurant labor is about finding the right balance between how labor hours are used and how your restaurant team is supported each and every shift. Utilizing technology to help streamline processes and to make informed decisions is a vital part of bringing your operation into the future. To learn more about how to reduce restaurant costs and maximize efficiency, download The Restaurant Operator's Guide to Ops Excellence.