CrunchTimer Spotlight: 6 Questions with Justin Conant
Nov 01, 2019 data analytics and reporting, CrunchTimer spotlight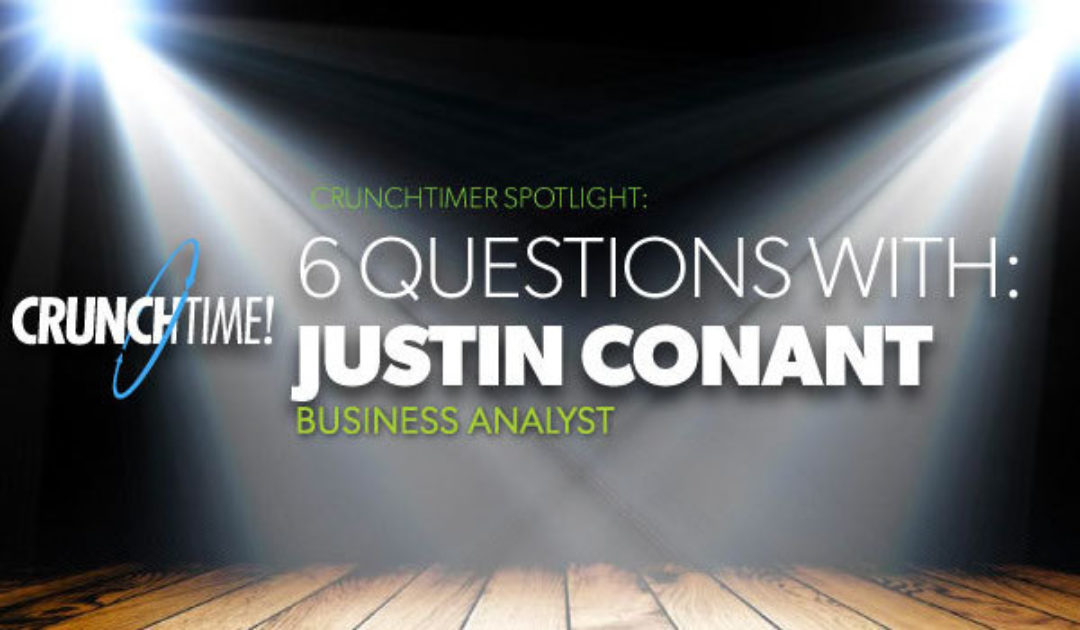 Every month, the CrunchTimer Spotlight asks six questions to a valued member of our team. We're proud of the rich experience and diverse backgrounds our team has. Check out new interviews each month here on the CrunchTime Blog.
Justin Conant hit his five-year anniversary at CrunchTime in October. As a Business Analyst, Justin is responsible for ensuring our customers get the most out of TeamworX, CrunchTime's innovative labor solution, which is now available as a native app on both iOS and Android platforms. What drives Justin? As a long-time veteran of the restaurant industry, he wants to make sure today's restaurant workers have the resources and tools he always wanted.
---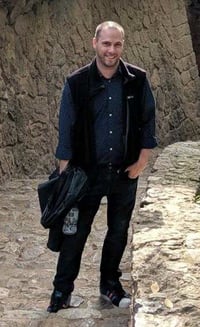 1: Tell us more about the responsibilities in your role:
My focus is on our TeamworX labor solution. In this role I get to work both with clients and Client Success Managers to ensure we're making TeamworX the best possible product. My responsibilities include determining what product features the client needs, helping establish the roadmap, and working with our team to define the requirements for those features.
2: What's the coolest thing you've done in your role, so far?
Professionally, I'd have to say it was being a big part of the recent release of the CrunchTime! TeamworX Mobile App. This project involved multiple teams and required a ton of design work and development man hours. But at the end of the day, seeing the finished product and watching users adopt it has been really rewarding. As for the coolest thing I've done here that affects my personal life, I met my long-term significant other at CrunchTime and purchased a home with her, so that was pretty swell, too!
3: What's your favorite thing about working at CrunchTime?
As is the case with just about everyone here, I love CrunchTime because of the people. Both the ones I work with every day, and the clients. These are smart, thoughtful, ingenious folks (and some of my best friends), and we get to spend our days solving problems and engineering solutions for some truly amazing partners.
4: What led you to CrunchTime?
I've always had a passion for this industry. My experience prior to CrunchTime reads like this: restaurants, restaurants, and more restaurants. Before CrunchTime! I spent about 17 years in the restaurant industry. I did everything from dishwashing to becoming an Executive Chef and General Manager. I've worked in all kinds of concepts too, from full service, to cafes, to commissary facilities. I was even a CrunchTime end user at one point. This industry has put me in a position to travel all over the Southeastern US, and live in some really cool cities, and work with a wide range of amazing people.
"My experience prior to CrunchTime reads like this: restaurants, restaurants, and more restaurants."
5: What do you like doing outside of the office?
I'm a big sports fan, and I can likely be found watching a soccer game at most times. Otherwise, I enjoy camping (primarily the campfires, if we're being serious), traveling, cooking, and assorted hobbies that one might call "nerd stuff" (comic books & video games, primarily).
6: What's a fun fact about you?
When I say I had a passion for this industry I mean it. I even went to school for it! I have a degree in Hotel / Restaurant Management from Johnson & Wales University in Providence, RI. While I may have transitioned from working in the industry to servicing the industry, I love being around restaurant people. I think we just speak the same language!
* * *
- Thanks for your time, Justin! - CT