How eLearning Will Help Restaurants Ramp-up Training After the Pandemic
Feb 07, 2021 Talent Development: Training and Retention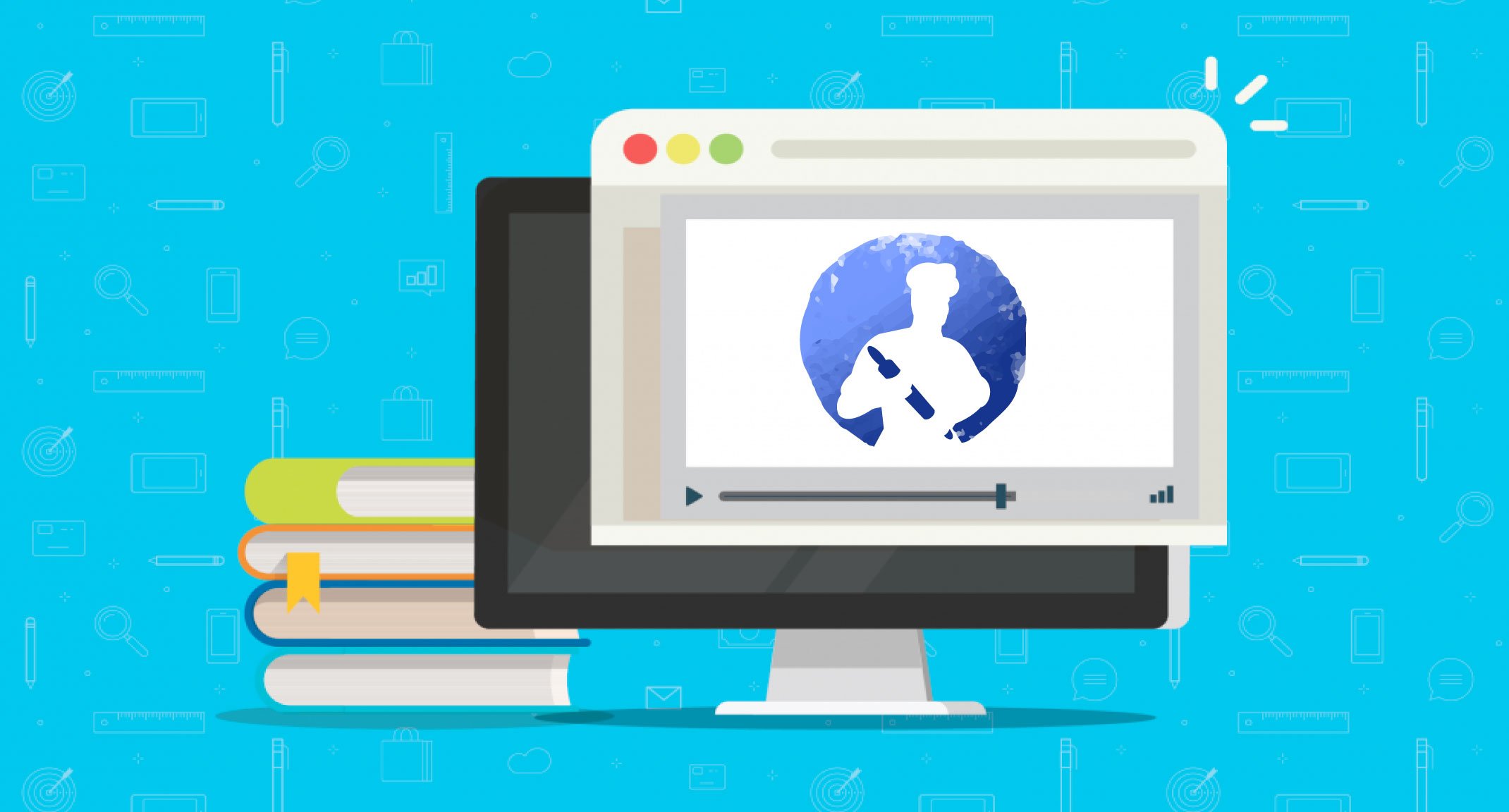 A cautious look ahead towards planning for how restaurant chains will rebound and train staff when stay-at-home orders subside.
A few months into the pandemic and the U.S. foodservice industry is still reeling from the impact of COVID-19. Hard-hit restaurants have transitioned to online ordering, and curbside pickup and delivery as a means of life support. While supermarkets are still struggling to maintain their supply chain of crucial items, convenience stores are offering more prepared foods and grocery staples for customers isolated at home. Challenges are still present to serve three meals a day to American families.

In time this pandemic will run its course, and the industry will face new challenges when it's time to revive restaurant dining rooms. There are glimmers of hope as hard-hit states like New York and Massachusetts begin to emerge from quarantine and returns to traditional on-premise dining (albeit outdoors, 6-feet apart and wearing masks). It's a slow start in the rollback to normalcy, and the early stages still require social distancing -- with regulations on occupancy limiting the number of guests that can be seated, and tables spread apart from one another.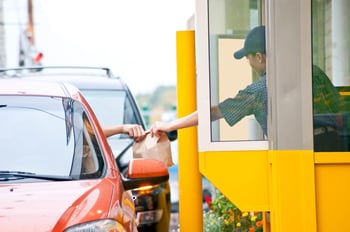 After months of cooking and eating at home, consumers will be cautious but eager to dine out again. But will restaurants be ready to pick back up where they left off? Restaurant job losses for 2020 were the largest in history for the United States. The National Restaurant Association reported that eating and drinking places – which employ nearly 80 percent of the total 15.6 million restaurant and foodservice workforce – lost a net 417,000 jobs in March alone. By the end of June, restaurant job losses number in the millions. This week the Wall Street Journal reported Congress discussing a new economic-relief package from a bipartisan group of lawmakers pushing for $120 billion in aid for restaurants that will try to prevent further closures and job losses due to the coronavirus outbreak.
While the industry reacts to the real-time challenges of COVID-19, we must also look ahead to plan for how restaurants will rebound and re-staff when stay-at-home orders subside. The workforce is eager to return, but traditional training structures of long-term staff are no longer in place to walk new hires through their daily tasks and responsibilities. Restaurants will be more reliant than ever upon e-Learning and technology-driven training.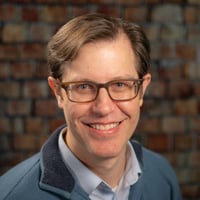 We sat down with CrunchTime's Sr. Director of Learning & Development, David Krinitt, to explore how restaurants can prepare and train new employees when they're ready to re-open their dining rooms.
David is an award-winning trainer and oversees CrunchTime's online university where he directs the development of e-learning courses and technical documentation. He pioneered CrunchTime's in-app guided walk-thru efforts to bring the learning closer to the learner. He has been an instructional designer and technology educator for over 20 years, and has worked with cutting-edge companies, creating innovative ways to learn.
As we emerge from COVID-19 and seek to re-establish dining routines, who will staff the restaurants, and what challenges will those new employees face?
DK: There will be plenty of jobs for entry level hires, but today's restaurants require skilled workers in key positions to run the front-of-house as well as the back-of-house. Thankfully, process and automation will guide new employees to use the software and technology required as they take on critical roles. Restaurant technology is embedded throughout today's establishments, so the challenge will be training new employees on how to use the tools of the job -- from POS terminals to inventory management tools, labor scheduling, and other systems.
We're optimistic that they'll succeed, because the pandemic has forced a huge number of people to use new technology tools in their everyday lives, to do things like videoconference with loved ones, order groceries, prepare their taxes, and more. In short, people are embracing technology.
Brands with strong training gain the competitive edge, as this new workforce will require training to become proficient in their new jobs, and to maintain brand consistency. Even the industry veterans will need training as they move up to assume new roles, or transition to new employers with different processes and procedures.
In any case, restaurant staff must learn to perform their specific jobs quickly with standards of proficiency that are the same for every person, every time, so everyone learns in a consistent manner. And those training options must be available directly on the mobile devices that staff are using to do their jobs -- ideally, guiding new users in real-time.
How can CrunchTime help? What tools do we have to help our customers with eLearning, and training new staff?
DK: As a comprehensive foodservice and labor management platform, CrunchTime has more than 100 online e-learning courses to help our customers as they emerge from the pandemic. It's the most efficient, cost-effective, and scalable way to learn the basics of CrunchTime applications: There's no travel required, no need for a live instructor, and the lessons are available on-demand.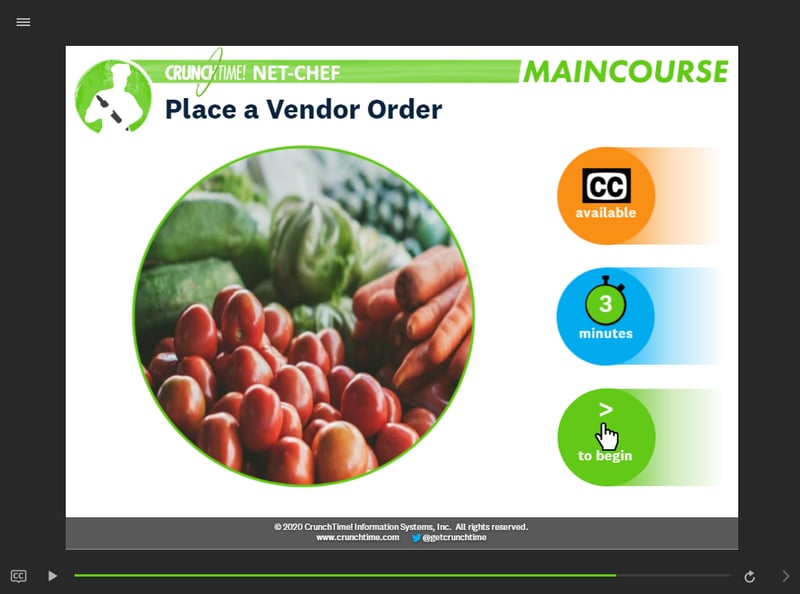 E-learning is a training method people are becoming comfortable with; the pandemic has forced the world to use it more in schools and companies everywhere, and it's evolving rapidly- we're excited about it!
CrunchTime customers can train their restaurant staff to perform a given transaction set, or to learn new job tasks. The courses are designed with plenty of interaction to keep learners engaged, and perhaps most importantly, the courses are super-short (between 2 to 5 minutes). Short courses make it easy to reinforce best practices, because we've already cut out all the worst practices.
Training can be done in advance, but we also help with real-time training right where and when staff need it. In addition to the eLearning library, CrunchTime developed in-app walk-thru's for individual processes, which play a reinforcement role in our training strategy.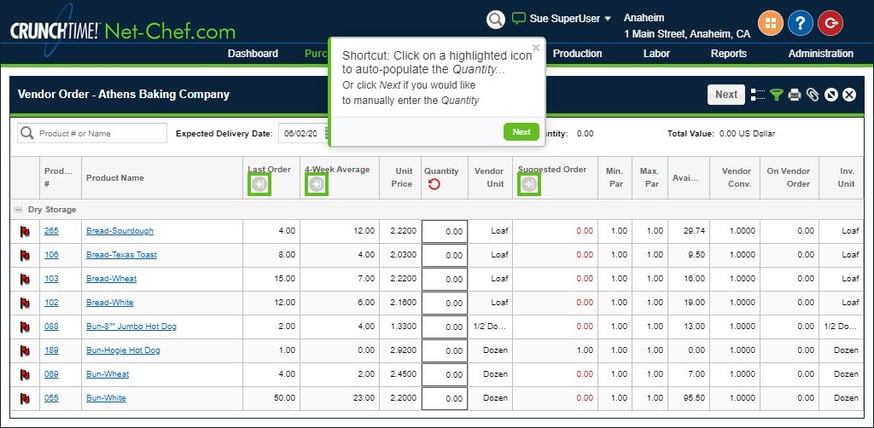 These reminders guide employees step-by-step through the same process that's explained in the eLearning lesson, but they can also adapt to help with situations that might keep a new hire from completing their objective or assist them to avoid making a costly mistake with vendor orders, labor schedules or other important tasks.
Importantly, the in-app walk-thru's are available right on the handheld mobile devices employees are using for their jobs. It's an invaluable resource to turn to when questions and challenges arise.
When employees pull up the in-app walk-thru for help with a specific task, they're also offered a quick course on that task.
The bottom line?
E-learning and walk-thru's are a powerful combo. When employees pull up a walk-thru for a task, offer them a quick course on that task. More than 53% of users click the 'play button' before continuing with the walk-thru! They clearly see the value in both methods.
CT - Thanks for your time, David.
# # #
If you want to learn more about how CrunchTime can help your restaurant or foodservice operation with it's food and labor operations platform, contact us here.