How Employee Communication Apps Enable Agile Response to Pandemic
Jun 17, 2020 labor operations management, data analytics and reporting
Restaurant, hospitality, and convenience store operating environments are constantly shifting, and never more so than right now. Reductions in operating capacity, changing operating hours, limited menus, and an emphasis on different sales channels are driving fluctuations in labor forecasts and employee schedules. These changes are leading to disruptions in what was "ideal" and creating new stresses for both managers and team members. In this uncertain environment, consistent communications can make all members of an organization feel more secure and be more productive. Since the outbreak of the pandemic, we've witnessed our partners provide their employees with timely communications every step of the way.
How?
Managers are leveraging CrunchTime's TeamworX labor management platform to communicate with their teams, keeping them engaged and informed.
Employee messaging is way up
At a time when transaction volume has been reduced by over 40% because of closures and hours reductions, usage of TeamworX Message Center communications has gone up 31% since the beginning of March. Over 1-million messages have been delivered through TeamworX since mid-March.


Here's a handful of the kinds of communications we've seen within the past week:
Store hours are completely changing, which means schedules are changing, and managers are reaching out and communicating that before people see their revised schedules. Happily, we're starting to see these changes in operating hours move back to "normal" in some environments, but the changes are being implemented on a day to day basis.
Stores are looking for additional coverage, either because of furloughs, employee's sheltering-in-place, or because someone at a location contracted COVID-19, and thus the regular staff is unable to cover the store for a given period.
Improved wellness programs – At least one client has added some new Mental Wellness options for their team members, and the location chose TeamworX as the way to make sure their entire staff was aware of these new options.
Standards for re-opening – Uniform requirements (PPE), preparations for dining room openings, focus on drive-thru, supply chain updates, etc.
Team appreciation and positive "we're in this together" messages.
Building better labor processes

The value of timely and consistent communication is imperative in the current operating environment. Our product teams have set their sights on tools to aid labor scheduling and enable management to deploy more effectively in this "new normal" landscape. We've continued to move full speed ahead by creating an all-new method to allow managers to flexibly distribute their task-based ideal labor hours within a shift. This enhancement allows management to smooth out peaks and valleys in their ideal hours. It also ensures the right number of employees are in the store at the right time completing those mission-critical tasks. This will enhance both safety and efficiency in your locations.
Along with enhanced task management, we've made bi-directional communications between management and staff more flexible and we are working with our Line Check product development team to seamlessly integrate labor schedules with COVID-19 checklists so that you can enforce and validate the health and safety of your team members prior to every shift.
These are unprecedented and uncertain times for everyone in our industry. The entire TeamworX team will continue to do our absolute best to take care of the industry that has taken care of us. We will listen carefully to our customers and make sure we are positioned to help in any way we can now and in the future.


About the author: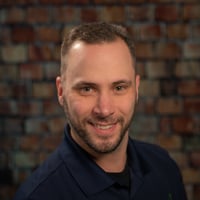 Justin Conant hit his five-year anniversary at CrunchTime last October. As a Product Manager, Justin is responsible for ensuring our customers get the most out of our innovative labor solution, TeamworX, which is available as a native app on both iOS and Android platforms. What drives Justin? As a long-time veteran of the restaurant industry, he wants to make sure today's restaurant workers have the resources and tools he always wanted. Read his Spotlight interview here.