An Exit Interview with Jean Fogarty, Retiring CrunchTime VP of Client Services
Jun 24, 2021 food operations management, labor operations management, CrunchTimer spotlight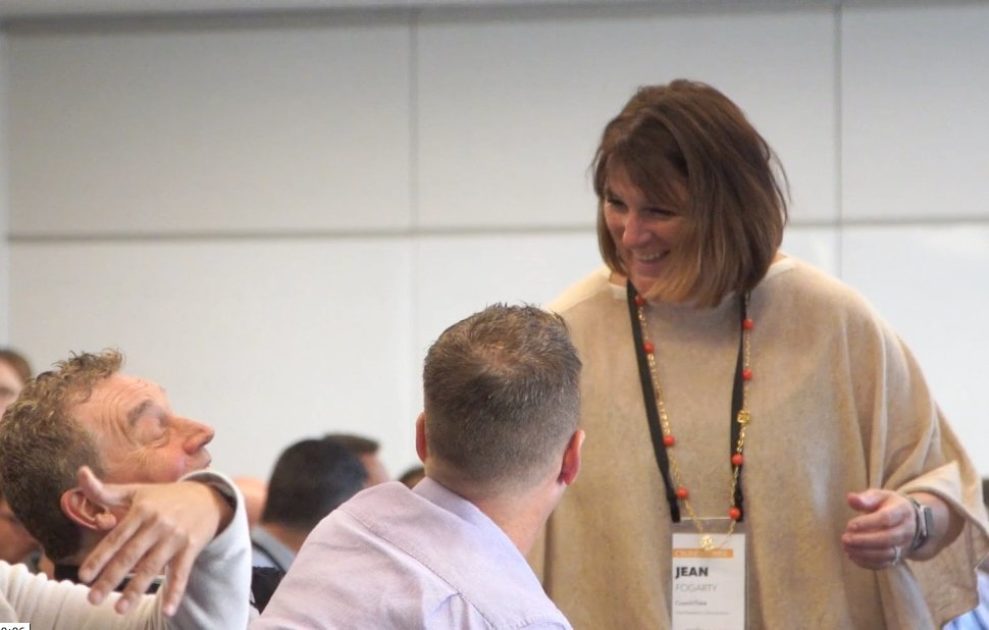 St. Patrick's Day move-in's, pink extension cords, and franchise functionality -- wrapping up a 20+ year career with a CrunchTime legend...
What were you doing in 2000? Jean Fogarty was beginning her career at CrunchTime, and since 2006 she's been our VP of Client Services. She just retired (though we've convinced her to do a little consulting), so we caught up with her for a retrospective chat.
What led you to a career at CrunchTime?
I was working for a big restaurant company in Dallas, and we were rolling out a new POS to deal with Y2K issues. The product wasn't fully baked, and it was another in a line of painful experiences. I wanted something new, so I took a training job at CrunchTime, but I got off to a rough start; I tried to move to South Boston on St. Patrick's Day. Big mistake, since that was the Irish section of Boston, and the parade was in full swing!
What were some of the turning points in CrunchTime's history, or in your work here?
First, early in my career I had to do a sales demo for a customer… so much pressure. It was a terrible experience! That was the end of my sales support efforts and I dedicated myself to Client Services.
I believe the largest innovation we did was to build out our franchise functionality. That whole model has been a game-changer for CrunchTime. It was a multi-year effort to get the product to match the vision of what we wanted to do. There were product changes along with database reconfiguration that had to be developed, deployed, and validated so we could ensure it could scale for transaction volumes, data growth, and reporting ability. Next, we had to plot out how we manage to onboard a franchisor with hundreds of franchisees, quickly. We had some mistakes throughout this journey, but as a leadership team we would come together, discuss what was happening, and then adapt the product or processes to meet what was needed by our customers. Now our franchise product is such a differentiator for us in the market and it really has propelled our growth.
---

Learn: Learn more about our franchise functionality, including viewing Restaurant Business Magazine's CrunchTime & Jersey Mike's Franchisee overview webinar

---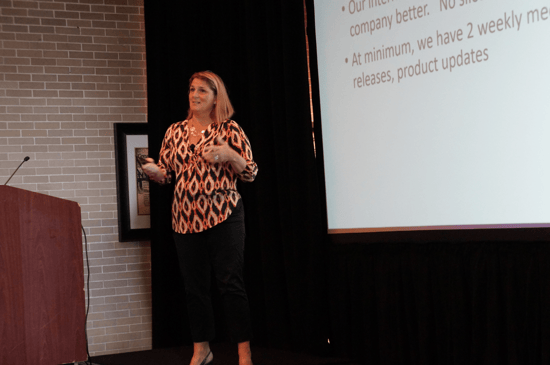 Finally, when Battery Ventures invested in us a while back, we thought it would be a sharp turning point, but it wasn't. Don't get me wrong, they've challenged us... but they have always respected who we are and what we bring to the organization. It's been a great experience.
What's your favorite customer moment?
I so enjoyed having customers around the world take such good care of us when we traveled to see them! Beijing, California, Russia, Panama, Australia… some of my fondest memories are of visiting with customers at their offices and in their homes. It made this all less like a business, and more like a community of friends.
What are some guiding principles for the way you work with customers?
We strive to ensure there are no silos throughout our organization. That is the most powerful part: we all work together for our customers. For example, a Support person might bump up the priority of a ticket because she knows from Deployment that the customer is just rolling out. I love that - the ability to give the power to the folks who are actually TALKING to the customer. We work hard to know all our customers and challenge ourselves to "meet you where you're at" in your customer journey with us.
Finally, a constant feedback loop in our group ensures that if we did miss the mark, our teams are talking about it and coming up with solutions. We aren't perfect but we can certainly be empathetic and should approach our customers with that, first and foremost.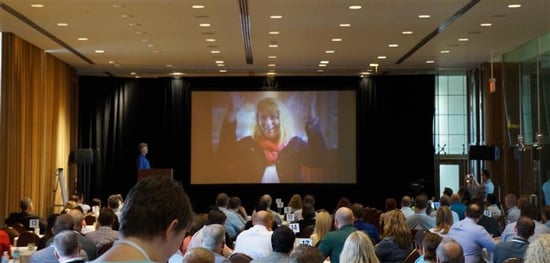 Some customers have been with you a long time… what's that like?
Some of the first customers were cruise industry customers… and some of the same people at CrunchTime and the cruise lines are still talking 20+ years later! In the early days they really helped us to shape the product and its usage, and all these years later we help them use more of the available features.
What do you wish more customers knew about CrunchTime?
How much influence they really have over our product development - this is especially true of newer customers who are looking at the product with fresh eyes. In addition to getting input through our Ideas portal, our CS folks do circle back with Product Strategy with what they've learned when talking to customers.
What are some differences between the hospitality industry when you started, and now?
There is a good bit of momentum towards data-driven outcomes, whether it is in reporting or being prescriptive in what you need an operator to do. Operators want to see metrics well beyond standard reporting. It is amazing the advancements in using data along with "AI". I mean, artificial intelligence -- "AI" was just a buzzword 10 years ago and now CrunchTime is doing AI. It's exciting to think of the possibilities!
Labor management has also become tricky. I waitressed when I was in college, and I made about $2 per hour. My schedule changed at the last minute constantly and we only sort of claimed tips. Today, legislation has made those things potentially expensive mistakes… and it continues to evolve.
Finally, the way that people use their phones has had a huge influence on the way they interact with technology. They've come to expect simplicity, ease of use, and visualizations; and now they want that from us and other enterprise systems.
What's one of your favorite CrunchTime moments?
One day long ago at our old East Boston headquarters a construction company accidentally cut power to our building. We frantically ran a pink extension cord to the construction site generator so we could keep the servers and office up and running! People still talk about the pink extension cord. That was our disaster recovery strategy back then…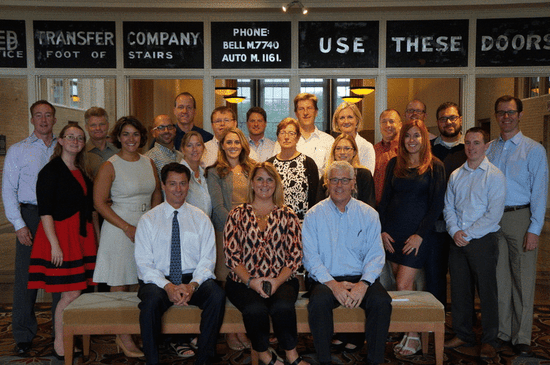 What's a personal lesson you've learned while working here?
CrunchTime taught me it's OK to be vulnerable and to try hard and fail; from that I've learned to be fearless. It's the reason that I'm OK with leaving and striking out for something new. I'm not afraid of failing… it's not trying that will kill you.
+ + +