Delivering Great Guest Experiences: An Interview with Chipotle
May 19, 2023 Ops Excellence: Profitability, Customer Experience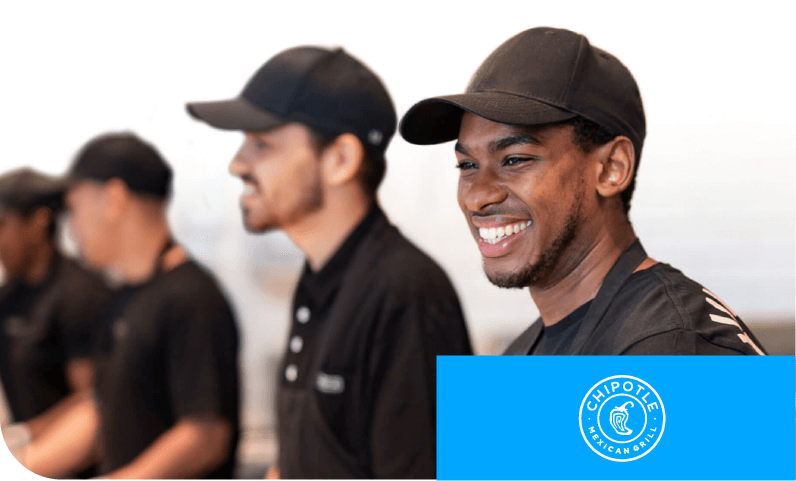 Brandon Blosser, Senior Manager of Process Innovation with Chipotle, is an accomplished operations professional with expertise in digital innovation automation and operations technology. He's served as the Senior Manager of Process Innovation at Chipotle Mexican Grill for over four years.
In this role, Brandon has led the implementation of digital food labeling, streamlined back-of-house operations processes, and worked cross-functionally to seamlessly integrate food safety, finance, marketing, and technology products into Chipotle's restaurants.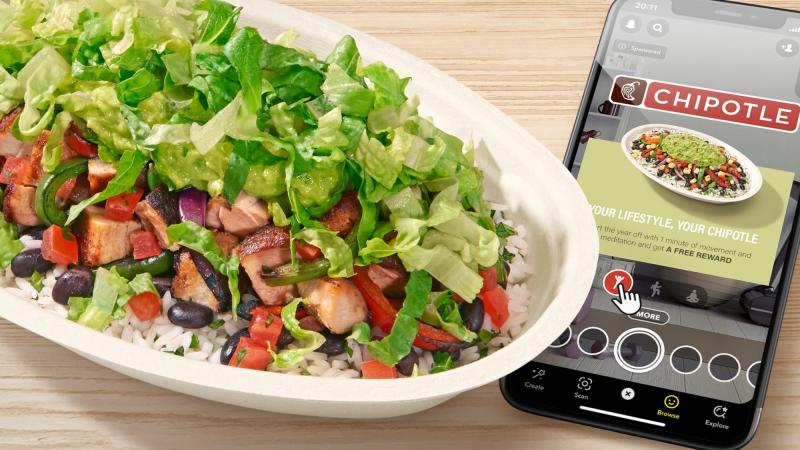 Using technology to provide customers with convenience
As stated in the recently published 2023 State of the Restaurant Industry Report by the National Restaurant Association, 92% of restaurant operators say that food cost is the top issue they face, along with inflation, labor costs, and recruiting and retaining employees.
In his discussion with Crunchtime, Brandon described how using technology to adapt quickly was key to managing costs and sustaining success after the changes brought on by Covid. He found that the same principles that made customers feel safer during the pandemic, like digital ordering and contactless payment, had evergreen value beyond the pandemic in providing convenience and ease of ordering.
"Agility and flexibility were key for us.
We were uniquely positioned right for the onslaught of digital orders that we got just because of the nature of our restaurants. Every single one of our restaurants has a second make line that we use to consolidate digital orders, whether they come from DoorDash, Uber, or through our app itself; they're all made on the same make line.
So it's really simple for our guests to get their food when they want it. And we also rolled out a lot of convenience features. Things like contactless payments on the frontline – think Apple Pay, Google Pay, things that just make consumers feel a little more safe going to Chipotle.
And they know that they're going to have a good experience there. It's going to be a streamlined, quick, easy process for them – just really convenient."
Digitizing tasks and reporting to improve the guest–and employee–experience
This report also states that labor costs were up 18.3% compared to 2019, but close to 62% are still reporting that they're understaffed.
To deal with this many operators, have reduced hours and cut staff levels to operate with fewer employees, which of course has an impact on guest satisfaction. In Brandon's experience, digitizing and streamlining rote tasks and reporting not only helps with employee retention–but helps them deliver a better guest experience too.
"We're using technology really to enable our managers and our crew members to deliver a great guest experience. Every single task that you can streamline or digitize is time that you're freeing up to be face-to-face with the guest, delivering a great culinary experience.
We've also leveraged a lot of our reporting on the back end to give our managers enhanced exception-based reporting. They know exactly what to focus on and when to focus on it. And again, it frees them up to go interact with the guests."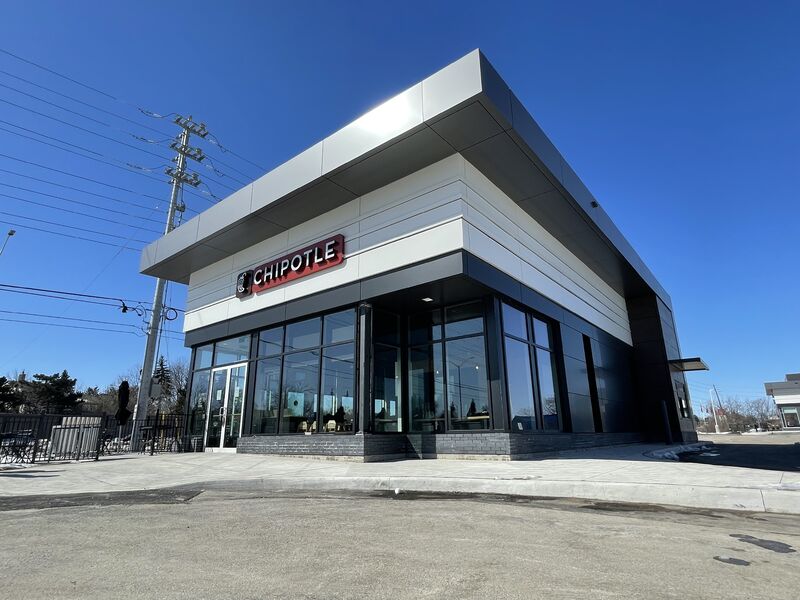 Using digital tools make teams more effective
Putting specific procedures and tools in place, like digital temperature monitoring, helps better control food waste, protects guests, and allows employees to be more effective in their roles. For instance, in the event of a power outage, managers are automatically notified of rising equipment temperatures and can take action proactively. Intuitive tools help streamline processes and provide additional insight and visibility.
"I think we were one of the first customers to roll out the Zenput digital asset platform in our restaurants. What that does is enables our team members to switch from legacy pen and paper checks to a digital system that uses the restaurant iPad and a Bluetooth thermometer.
It's really improved our food safety compliance. We know exactly when these checks are being done throughout the day. It gives our customers a level of confidence that that food is fresh and safe to eat. On the back end we have a lot of really good reporting that we can use to coach our managers and give our leadership that confidence as well.
Things are being done correctly in their restaurants. Overall it's really streamlined the process as well for the managers. It's really straightforward, the platform is really easy to use. It's intuitive and we'll continue to leverage technology and build out our partnership with Zenput as we grow.
It gives us insight into some of the equipment issues that we just did not have insight into before. We can see if there's a power outage overnight. We can see temperatures spike in the evening. And obviously, we don't want to serve that food to our guests. So we have some emergency procedures that we can leverage to ensure we're getting that food swapped out instead, so we're delivering a fresh, safe experience for folks every time they come into a restaurant."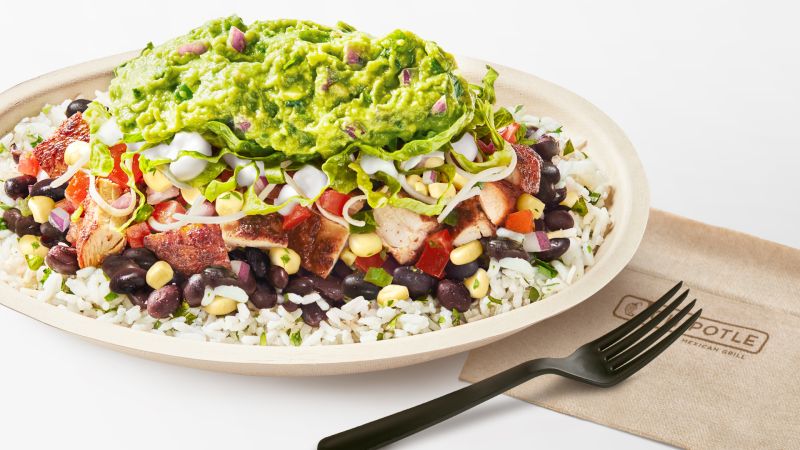 Improving task completion rates across all locations
In their last business review with Zenput, Chipotle found that they've been able to improve their operational task completion rate to 85%. Brandon described that their best-in-class performance can largely be attributed to clear, consistent communication around standards at every location.
"Overall, it's a testament to the culture of food safety that we have in our restaurants and the effectiveness of our team.
Some of the steps we took were around clear communication and setting standards. Folks are going to rise to the standard you set. And we were very clear to communicate the importance of central food tasks and their role in maintaining high food safety standards. We did a series of training sessions and workshops, and provided regular updates to folks.
To stay informed about the benefits of completing tasks on time, along with follow-ups from their above-restaurant leadership to really drive compliance there, restaurant teams also have access to in-app chat directly with Zenput if they have any questions. And if Zenput can't help because it's a Chipotle-specific problem, they have a direct line to me and my team to help them work through whatever issue they're experiencing."
The future of automation in restaurants and how Chipotle will use it to innovate
When asked how far automation might take us in the food service space in the next five years, Brandon is most focused on two things: How restaurant data and forecasts can become hyper-localized, and how we can automate repetitive tasks to free up employees to deliver better experiences.
"The key is to enable our folks in the restaurant to really enhance their experience there.
One of the key priorities for us is leveraging some machine learning and AI around our food prep. And learning an individual restaurant's needs based on historicals and bringing in things like weather data, and local events like a restaurant that's near a high school or a convention center. It's going to have different food needs depending on what's going on locally. How can we localize this prep tool, to give folks the right information they need in the moment for food prep?
We're really looking to digitize a lot of our in-restaurant tools right now. Get rid of that pen and paper, get rid of checklists, leverage AI and machine learning to make our existing tools smarter, and automate a lot of these repetitive tasks.
We're just continuing to streamline our backup house operations and enabling our folks to focus on delivering a great guest experience."
If you missed the live discussion "How to Drive Customer Experience, Profitability & Growth through Ops Excellence," or want to listen again, you can now access the on-demand recording at your convenience.