How Top Restaurants Use Training Programs to Boost Retention (and Why it Works)
Feb 24, 2023 Talent Development: Training and Retention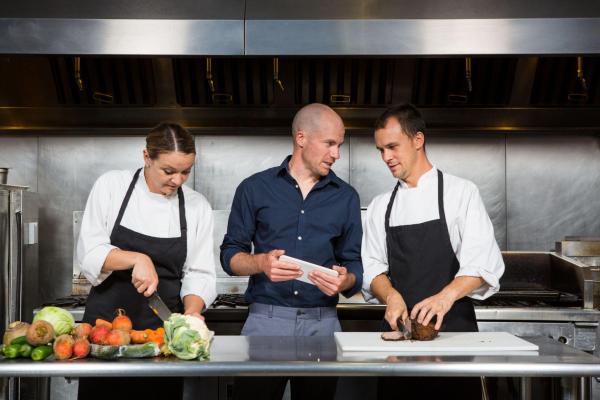 Employee turnover in restaurants remains at record-high levels, leaving many stores short-staffed and under-skilled. All too often, managers train a new hire only to have them exit the role months or weeks later. And so, this frustrating cycle begins all over again (and again, and again, and again…).
According to Black Box Intelligence, hourly workers are turning over at 173% annually in limited-service restaurants and 121% in full-service restaurants. These astronomical turnover rates have held steady (give or take) for the past several quarters, with no sign of industry-wide improvement in sight.
As the face of your business, your employees are at the heart of shaping the customer experience. Educating employees to perform job tasks correctly, efficiently, and confidently is key to maintaining quality customer experiences. Here are three ways leading restaurant brands are using learning and development to deliver great customer experiences and increase employee retention:
1. Getting new hires "shift-ready" by day one
Given the challenges of getting enough staff scheduled for each shift, you need to make sure new hires can be trained up and "shift-ready" as fast as possible. Quality training programs help new employees feel valued and supported and allow them to quickly become competent and accountable.
Operators who help employees be productive on their first day, and invest in their growth with the company, break the cycle by retaining talent longer. When new employees are able to quickly and properly execute operating procedures, it helps reinforce what they've learned and instills confidence that they're doing their job correctly. Understanding how to successfully complete each task that needs to get done before you end a shift can mean the difference between having a great day at work, or a really bad one. This also helps everyone get their work done faster, and properly, but more importantly, it makes the new employee feel like a contributing member of the team rather than a burden to coworkers.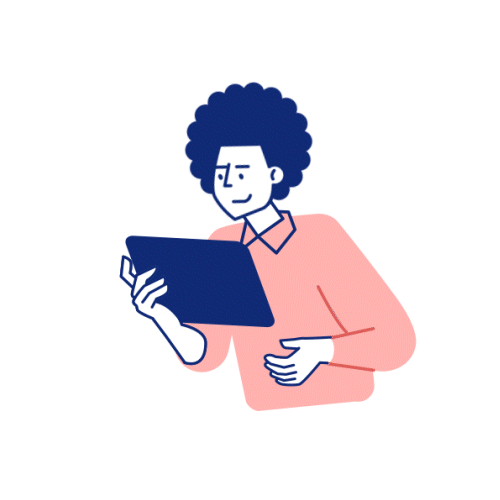 2. Keeping employees engaged through learning
Today's workforce is thirsty for knowledge and hungry for advancement. Keep your team members engaged from day one by assessing and improving their skills, cross-training them on additional positions, and demonstrating how you're investing in their career development. Show them a potential career path right from the beginning and set expectations about encouraging continuous learning.
Cross-training helps employees feel good about themselves and the work they do. Expanding an employee's skillset gives them a broader view of the business, equips them to fill in when other team members call out, and makes them feel trusted and valued because you're investing in them.
Schedule training regularly and offer it not only to new employees, but also as a refresher to those who may need it. Finally, consider throwing a party for the store that completes and verifies their training first or simply recognize employees who went the extra mile.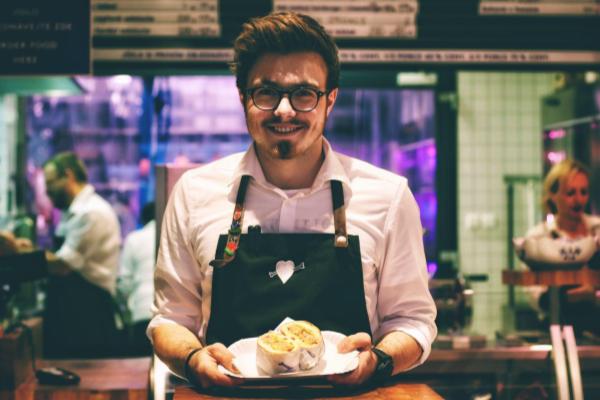 3. Reducing churn by preparing employees for their next role
To reduce employee turnover, more restaurant brands are adopting a philosophy of continuous development at every level and preparing employees for the next potential role so that they have a reason to stay.
From the moment a new employee is hired, you have an opportunity to teach them about leadership, giving rising stars opportunities to learn management skills before you need to promote them – instead of scrambling to fill a vacancy when senior employees end up leaving.
Identify your rising stars and use them to train others who may be less experienced. By involving some of your top employees in the training process, you not only scale your internal training resources, but you also show top performers how much you value them and give others an example of the behaviors to emulate.
This approach provides a host of benefits to both the employee and the restaurant: Unexpected management vacancies can be filled instantly; employees appreciate you are investing in their development and see a tendency to promote from within, so they're more likely to stay; and your company earns a reputation of continuous development, making it more attractive to top talent.
While there are many ways to deliver training, it is critical to convey the "why" of training and how it relates to the overall success of every employee. If someone working in your restaurant understands how their actions impact guests and the overall brand, they will feel more connected to the role they play in the success of the entire business. Download The Restaurant Operators Guide to Ops Excellence for a closer look at the best practices and strategies around combating high turnover with restaurant-centric learning and development.