Pizza Ranch: Achieving Ops Excellence through Employee Engagement
Mar 06, 2023 Talent Development: Training and Retention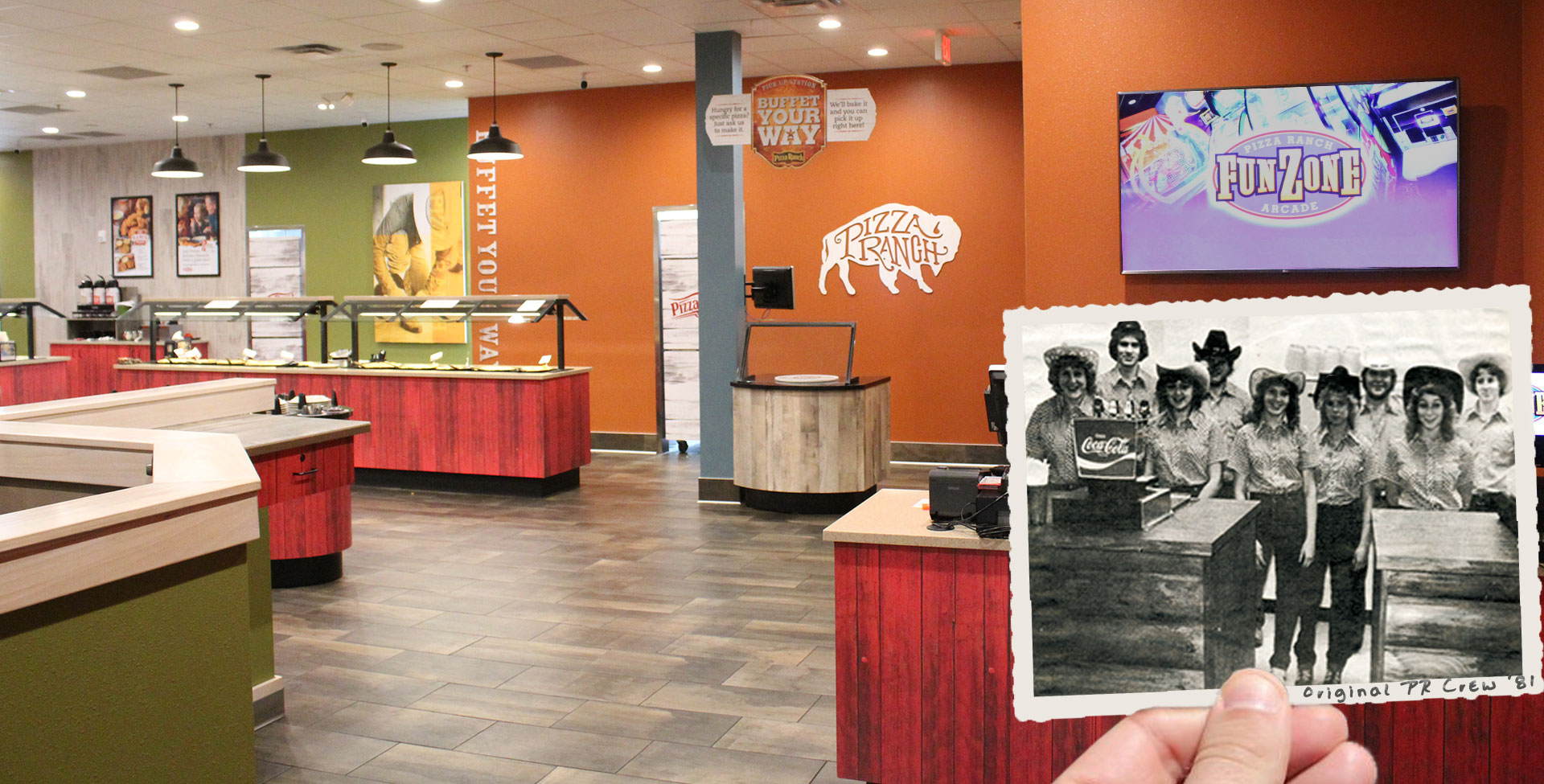 Not many multi-unit businesses in the restaurant industry can sustain 40+ years of sales growth while remaining family-owned and operated.
But Pizza Ranch isn't like many other restaurants.
With its unique flair, renowned buffet, hardworking employees, and loyal customer base, Pizza Ranch continues to grow, with 215+ locations across fifteen Midwest states. To help maintain this success, Pizza Ranch holds a strong belief that happy employees = happy customers.
Not everyone comes to Pizza Ranch with a background in the restaurant industry, so employee training is critical across all aspects of the business - from franchise owners to store-level employees. Pizza Ranch needs learning content that's robust enough to cover important topics like food safety and harassment prevention, but easy enough for restaurant managers and employees with all levels of experience to understand and absorb.
Beyond launching great training content, Pizza Ranch needed a consistent and efficient way to track progress across each of its stores, because paper trails of manila folders and filing cabinets just weren't cutting it (not to mention cumbersome VHS tapes and DVDs).
Learning Management and Training Courses for Employees
Pizza Ranch partnered with CrunchTime for its training and development initiatives. CrunchTime TalentLink offered content that checked off all the boxes that Pizza Ranch needed to succeed, including restaurant training courses that were:
Easily deliverable
Interactive
Restaurant-focused
Ready-to-launch
Consistent
Trackable
Results-driven
Adaptable to ever-changing laws and regulations


To keep all employees engaged from day one, Pizza Ranch provides employees with learning and development opportunities to make them more successful in their current job and prepare them for their next role. Under the moniker, Pizza Ranch University, Pizza Ranch uses TalentLink to instantly deploy compliance, skill, and leadership courses, with the ability to easily create content as needed.
To make training more accessible to its deskless workforce, Pizza Ranch uses the TalentLink mobile app, because back-office desktop computers aren't a great place to conduct or complete training. Using the mobile app, Pizza Ranch noticed more assigned course completions and more engagement with additional development resources.
The mobile app also allows Pizza Ranch to communicate changes quickly, while providing employees with new information, like changes to recipes or updated protocol. Notification alerts have improved overall communication by ensuring important information is sent and received, which was not possible with emails and printouts.
The mobile app allowed Pizza Ranch to quickly train its staff on operating a touchless buffet to comply with local regulations during the onset of the COVID-19 pandemic.
As a result, Pizza Ranch continued to perform above the industry average in key areas, like sales and traffic, for the first 12-to-16 months post-peak pandemic.


To further cultivate its culture of engagement and development, Pizza Ranch offers incentives like additional income opportunities and reward trips.
Pizza Ranch restaurants have the opportunity to become "certified training restaurants," meaning each store must meet or exceed certain measurables. As a result, they are allotted additional earnings for training managers.
Driven by a points-based system, top-performing restaurants have the opportunity to attend a rewards trip to a tropical location.


Through its commitment to training and development, Pizza Ranch proves that its employees are not just a 'cog in the wheel,' but actually a part of the brand's legacy and strong future. When frontline workers feel they're invested in, they're more likely to stay with the company and continue growing a career with the brand.
Based on trends across its locations, Pizza Ranch sees correlations between engaged employees, positive social commentary, and high training/knowledge scores with lower turnover percentages, higher rates of retention, and, ultimately, more pizza sold.
Learn more about CrunchTime Talent Development.