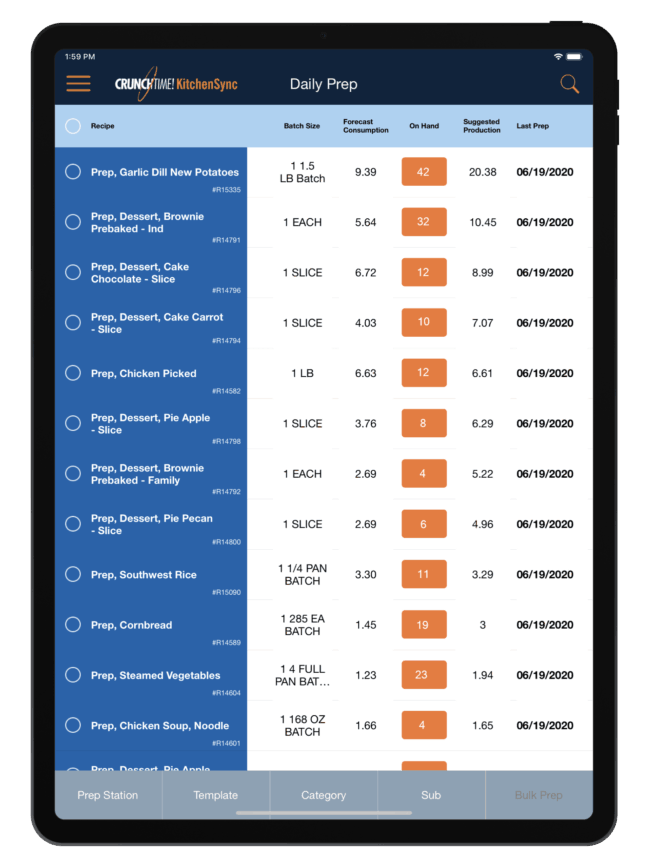 Streamline your Daily Prep tasks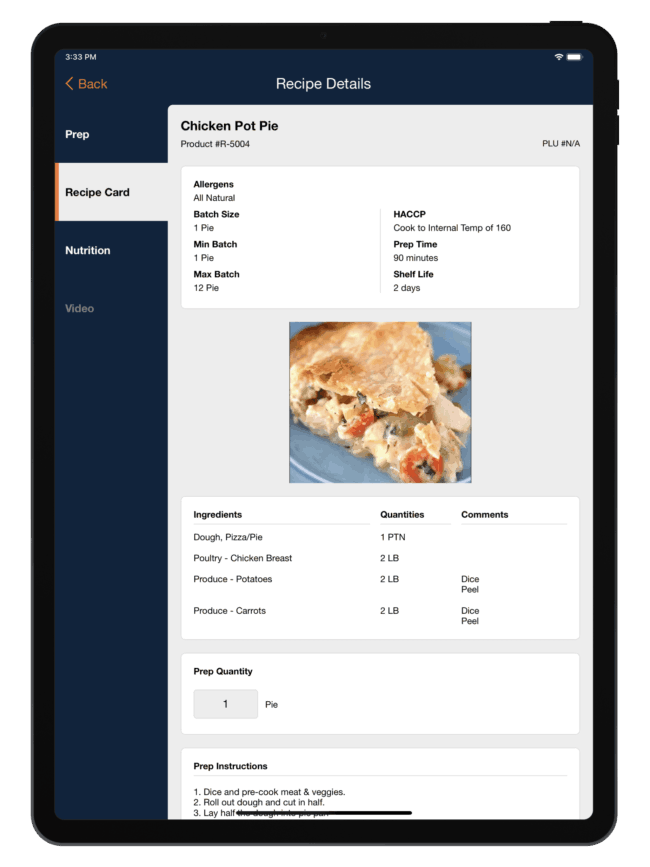 No printed books! Quickly check Recipe Details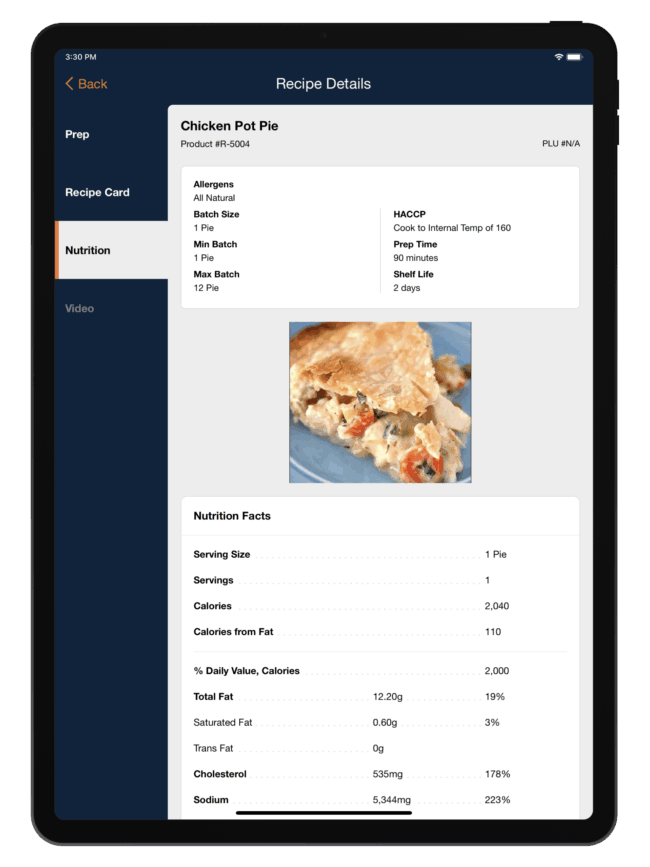 Access Nutrition Facts and Allergens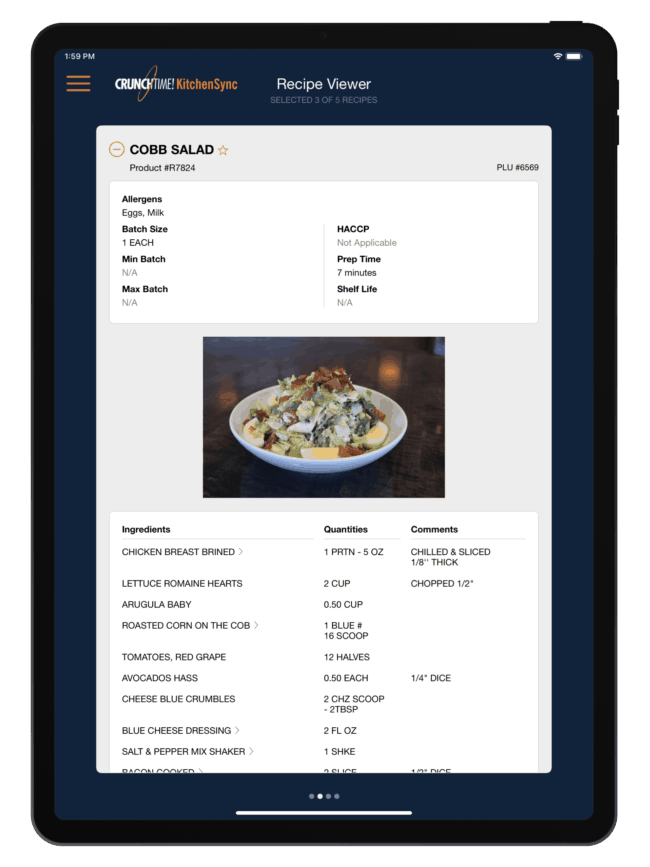 No more paper, Recipe Viewer is here!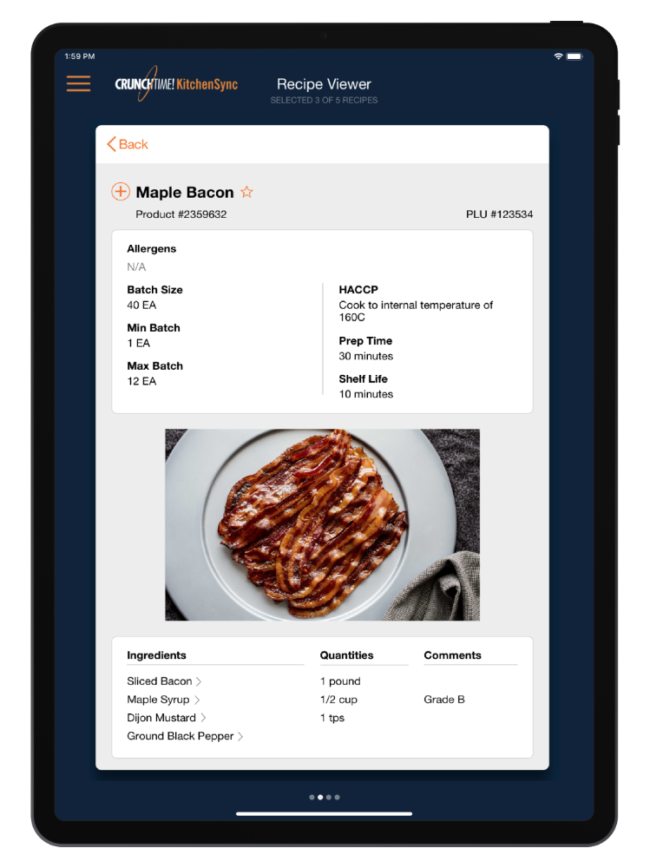 Navigate to view Sub-Recipes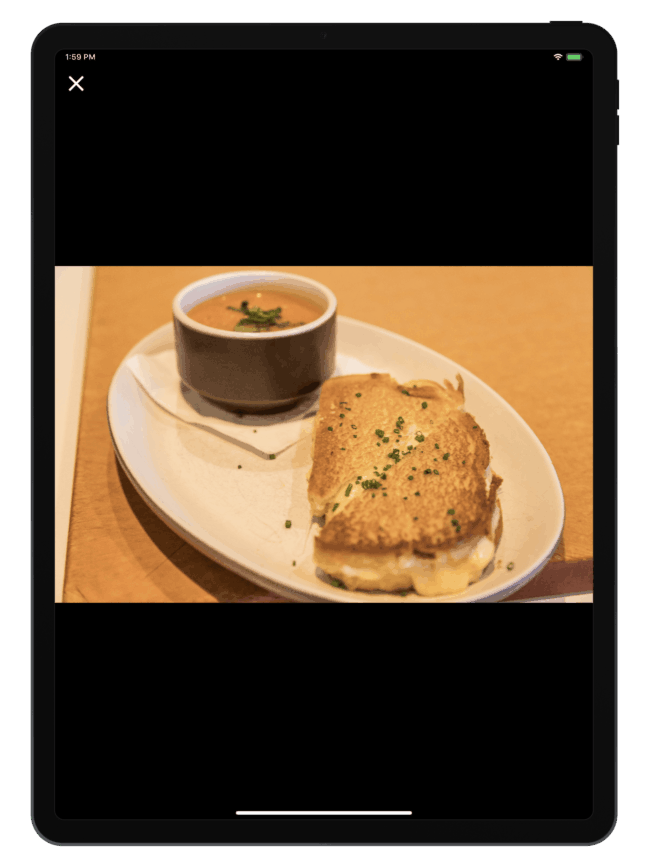 Ensure consistency with images and videos
Detailed recipe viewer
Find the right recipes in a flash with all of the detailed information your team needs about components, prep time, batch sizes and more.
No more keeping track of paper recipes or heavy (expensive) recipe books in the kitchen. Everything is at the tip of your fingers on your Tablet
Accurate food prep
Step-by-step instructions help your kitchen prepare for every shift in an easy to follow and manage format
Consistency. Consistency. Consistency. With images and step-by-step guides you can be confident in your kitchen's product no matter who is on the line
Fast inventory adjustments
Integration with Crunchtime food operations platform means that your inventory is automatically updated whenever food prep is done
No more following up and drawing down your food inventory manually, KitchenSync makes keeping your inventory counts accurate down to the minute
Nutritional & allergy components
Always know what ingredients are in your menu items for food safety
When guests ask if there are nuts or other allergens in a menu item, KitchenSync provides quick access for all team members to find out before it's too late
Available for iOS and Android mobile tablets.