6 Operational Learnings from Burger King, Culver's, and Chipotle
Apr 06, 2023 Ops Excellence: Profitability, Customer Experience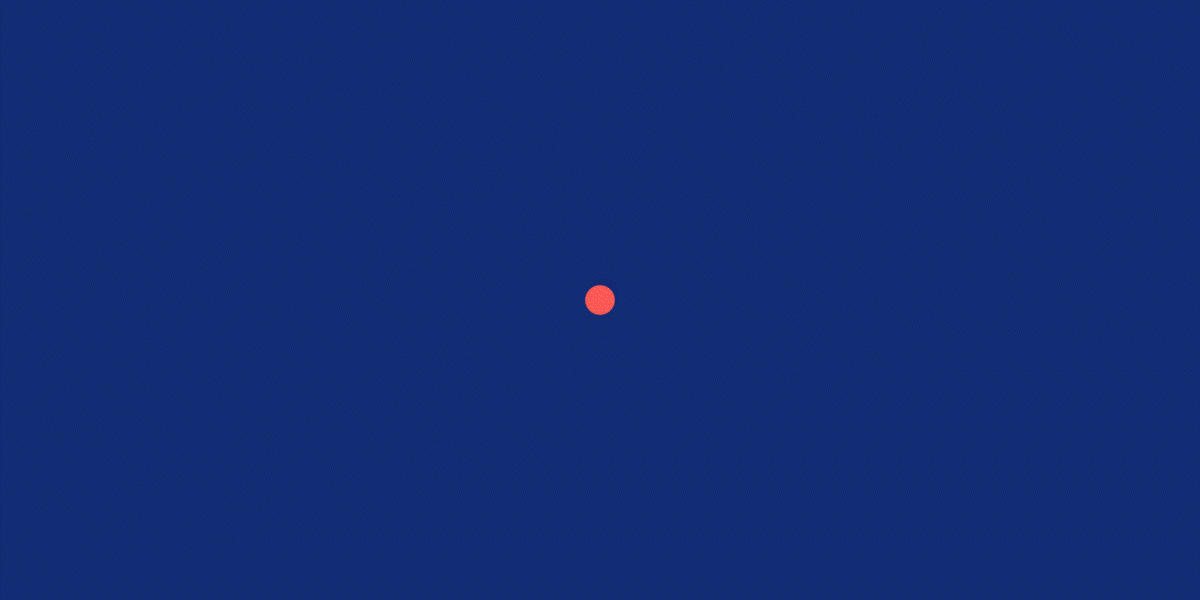 With the speed of change in the industry, restaurants face a range of new challenges that make it more difficult than ever to control profitability and deliver great guest experiences. In Crunchtime's recent webinar, our prestigious panel of operations experts from Burger King, Culver's, and Chipotle shared the best practices on how to compete consistently and profitably in every location, from ensuring quality team execution and training to managing the two most impactful costs to the business – food and labor.
Here are six takeaways from the webinar, which reveal how each brand navigates these industry challenges.
1. Learning and development is a journey, not a destination.
Training is often treated like a one-time event; employees get trained and certified and are sent out into the field. However, all that does is provide the employee with new information. To build a strong bench of potential leaders, it's key to take the information and translate it into behaviors. This allows employees to practice those behaviors, get coached, get assessed, and continue to develop. Training and operations go hand-in-hand, and although restaurants are challenging and very busy, the foodservice industry itself has a lot to offer in terms of career paths and advancement opportunities.
"What we often do in QSRs is, once we lose an employee, we say to ourselves 'Oh gosh I better go out and hire someone.' Could you imagine a professional sports team doing that? Nobody says 'We're going to play the next six games without a quarterback while we go out and look for a free agent.' And yet, oddly enough, we don't do this very well in the restaurant industry. So it's really the idea of building that formal, structured restaurant career development path. That's where we're putting our effort so that we have people to develop."
- John Zurovchak, Sr. Director, Ops Training at Burger King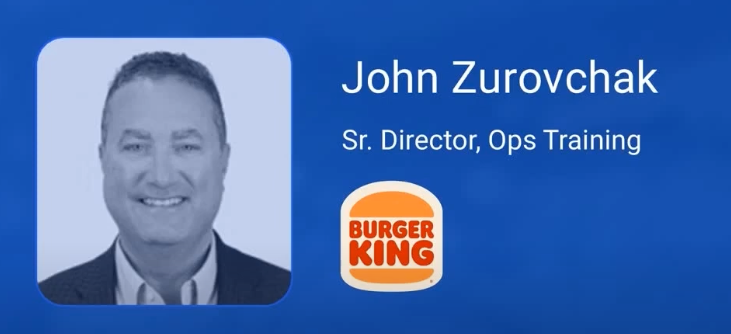 2. Tracking inventory and food waste is more important than ever.
Accuracy is key when it comes to managing how ever-increasing food costs impact the business. Measuring the difference between actual vs. theoretical costs allows operators to better manage the variance gap. The better that gap is managed, the lower food costs will ultimately be.
"We learned that counting weekly versus monthly, there was a big difference in variance gap. The weekly restaurants were able to trim their (variance) gap 1.2% better than the ones only counting monthly. And that just goes to prove that smaller variances are easier to manage. We also focused on the importance of entering waste to know where some of that variance is going.
And then we brought it down to a daily level with 8-10 of our top items used every single day and cost per unit, and if we were able to save half of that variance per day on those items, we'd be able to drop almost 1% to our bottom line in cost savings. And who doesn't want a little bit more money, right?"
- Deane Fischer, Franchise Business Consultant at Culver's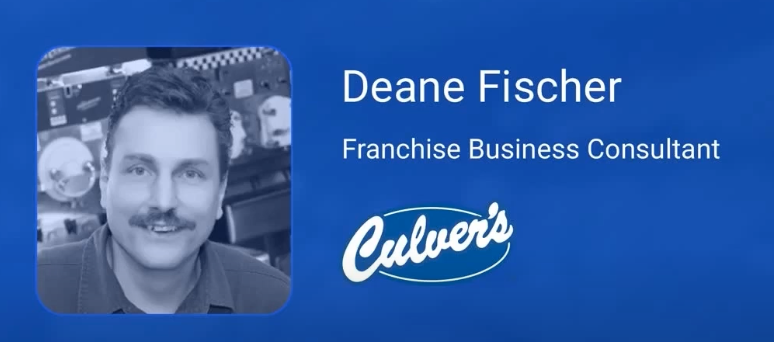 3. Using digital tools make teams more effective.
Putting specific procedures and tools in place, like digital temperature monitoring, helps better control food waste, protects guests, and allows employees to be more effective in their roles. For instance, in the event of a power outage, managers are automatically notified of rising equipment temperatures and can take action proactively. Intuitive tools help streamline processes and provide additional insight and visibility.
"We've made our team more effective in each restaurant by gaining new insight into equipment issues. We can see if there's a power outage overnight. We can see temperatures spike in the evening and obviously we don't want to serve that food to our guests. So we have some emergency procedures that we can leverage to ensure we're getting that food swapped out and continue to deliver a fresh, safe experience for folks every time they come into a restaurant."
- Brandon Blosser, Sr. Manager, Process Innovation at Chipotle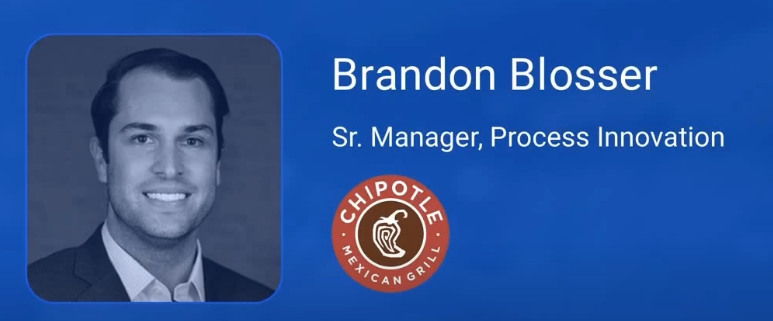 4. Digitally capturing actionable data is really important.
Capturing data manually and not having access to it is inefficient and provides no visibility into what's being completed in each store. Providing managers with real-time data at their fingertips gives them insight into what's currently happening in the restaurant. This allows them to better identify trends and prioritize focus, even when not physically present. This turns the data into something actionable, instead of just numbers written on a page stashed away in an office.
"We all know that restaurants are extremely busy. It's not that people don't want to do the logs, they just get so busy. So a technology that is proactive, that meets them where they're at in the flow of work, that's intuitive and simple is really, really powerful to allow you to complete those operational compliance routines and then be able to take action on them again. It's never data for data's sake. It's always what's actionable in those tools that allow a DM or GM to take action. That's where you really get a lot of gain."
- John Zurovchak, Sr. Director, Ops Training at Burger King
5. Keep finding new ways to continue delivering consistency.
The idea of guests wanting a consistent experience isn't a new concept, but how operators continue to deliver consistency has evolved. Regardless of new challenges and complexities, operators still have to be consistent in order to succeed. During the onset of the pandemic, this meant finding new ways to take orders and serve guests their food when dining rooms were closed, and ensuring it was the same quality meal guests have always enjoyed. The operational lessons learned from the pandemic weren't necessarily new lessons, but they did put a renewed focus on the role that operation teams play in delivering quality meals and experiences.
"Guests just simply want consistency, right? And so we just had to figure out new ways to do that. So regardless of whatever challenges come our way, we still have to be consistent. One of the things that was important to us was continuing to exceed our guest expectations during the pandemic."
- Deane Fischer, Franchise Business Consultant at Culver's
6. The restaurant industry is always going to be a people business.
When it comes to AI and technology, there is so much potential, but a computer simply can't welcome a guest in the same way that an actual team member can. Leveraging AI technology will allow employees to be freed from routine tasks that can be automated so that they can deliver higher-value interactions with guests. Every single task that can be streamlined or digitized is time freed up to be face-to-face. Rather than being in the back office to get information, they're on the floor, in their flow of work, ready to take care of guests.
"One of the key priorities for us is leveraging some machine learning and AI around our food prep to make our existing tools smarter and automate a lot of these repetitive tasks. We've rolled out things like a dish sanitizer and we're looking at automating the production of chips and coring avocados in the restaurant -- repetitive tasks that are ripe for automation and freeing up folks, just continuing to streamline our backup house operations and enabling our folks to focus on delivering a great guest experience."
- Brandon Blosser, Sr. Manager, Process Innovation at Chipotle
Thank you to all of those who attended and participated in our live panel discussion "How to Drive Customer Experience, Profitability & Growth through Ops Excellence," especially our panelists: Brandon Blosser, Sr. Manager, Process Innovation at Chipotle; John Zurovchak, Sr. Director, Ops Training at Burger King; and Deane Fischer, Franchise Business Consultant at Culver's. We hope you walked away with best practices and new ideas. If you want to listen again, or missed the live discussion, you can now access the on-demand recording at your convenience.