CrunchTime Helps AMC Theatres Prepare for an Ambitious Marvel Movie Marathon
Feb 07, 2021 Ops Excellence: Profitability, Customer Experience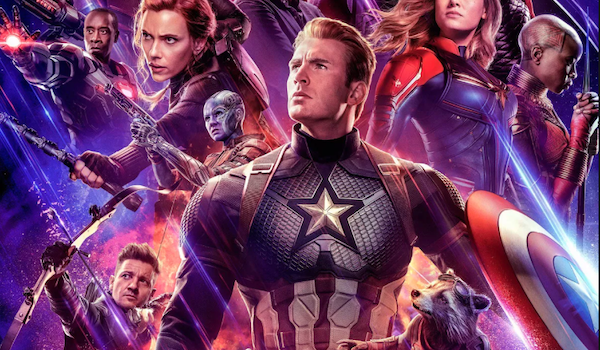 Operators in the hospitality industry know that large-scale, ambitious events require tireless planning. AMC Theatres is preparing for an event of epic proportions, and CrunchTime is excited to play a role in the brand's critical operations and planning process.
This is a big week for cinemas around the world, and AMC Theatres is no exception. The highly anticipated film "Avengers: Endgame" comes out on Friday, April 26, with preview shows beginning the previous evening. The latest installment in the Marvel Cinematic Universe (MCU) has already broken records for pre-sale tickets and is expected to shatter a number of other box-office records upon release. In anticipation, many AMC locations are adding show times and extending theater hours, with some staying open 24 hours during the opening weekend.
While this is ambitious in its own right, a handful of AMC locations are preparing for an even bigger event. Starting Tuesday, April 23, the Kansas City-based movie theater chain will run a 59-hour MCU marathon, culminating with the premiere of Avengers: Endgame. The two-and-a-half day event featuring all 22 films from the MCU will be held at AMC locations in New York, Chicago, and San Francisco. To prepare, AMC operators have stocked their inventories to meet the demands of hordes of excited and hungry guests.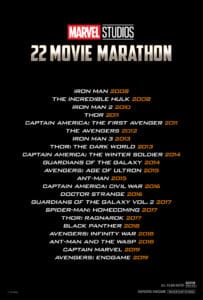 Preparing for a Mega Marathon
"We've done some long marathons before, but nothing even close to as epic as a 59-hour marathon, so we needed to approach the event differently than a traditional showtime or even previous marathon events," said Eric Johnson, the Director of Logistics at AMC Theatres. "We used the CrunchTime platform to identify what inventory needed to be filled, anticipate the quantities we'd need, and fulfill our orders ahead of time so we'll be prepared when the marathon begins."
As Johnson notes, this is not the first massive event to take place at AMC Theatres. The CrunchTime customer has held marathons for other franchises such as Star Wars and Lord of the Rings, as well as the yearly AMC Best Picture Showcase marathon that can stretch up to 24 hours. Through these events, AMC operators have learned valuable lessons that were applied to the MCU marathon planning. Johnson notes that the main takeaway they learned is that dry products need to be ordered and received early on so operators can strategically organize inventories for non-dry products.
"It's a matter of real estate, which comes at a premium when we have limited amount of space to store cold items that we know there will be increased demand for during bigger events," said Johnson.
Every organization has its own set of unique inventory needs. CrunchTime provides a platform that allows those needs to be met. With a platform that helps drive the flow of data through the organization, operators can gain insights into spending and sales forecasts that allow them to optimize their food costs. This becomes increasingly critical when events like the MCU marathon throw a wrench into standard operations.
It's About the Fans
At the end of the day, these events – both the marathon and the premiere of Avengers: Endgame – are about the movie-going fans. Here at CrunchTime, we understand this, which is why we commend AMC Theatres for providing a fan experience that their customers will never forget. It's also why it's important for AMC Theatres to be adequately prepared so they can provide that unforgettable experience their customers have come to expect. CrunchTime is proud to provide AMC Theatres with solutions that can assist with their preparation.
Hey, Avengers! It's now CrunchTime!