Winning the Restaurant Food Inventory Battle
Jan 14, 2016 food operations management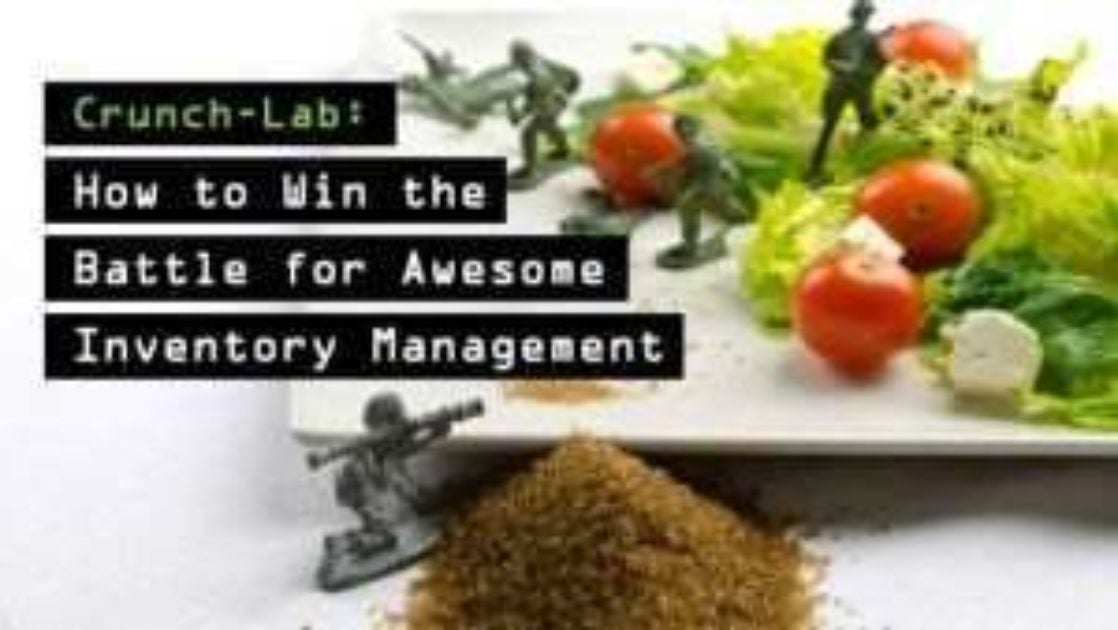 If you're losing the battle for controlling restaurant food inventory, your troops probably aren't using a high-quality integrated back office system. It's time for a change of tactics.
Did you know that a centralized, web-based back office solution can help you win BIG TIME? Check out these five tips to win big at inventory management.
Track With Ease
You should know where your inventory levels are at all times. The right BOH system allows for tracking all inventory items in the moment at every single restaurant location. Zero-in on any product in the procuring to consuming process with detailed tracking information and capture food waste metrics, too.
Integrate Suppliers
Prevent inventory errors by streamlining inventory management with each of your suppliers by using fax, email, FTP, and EDI. Receive electronic order guide updates, e-invoices, and order confirmations in the moment.
Electronically integrating with your vendors will allow you to import and reconcile your invoices.This streamlined process will increase level accuracy and will also reduce a lot of administrative overhead.
Don't Waste the Troop's Time
Speed up the inventory counting process (and even make it fun) by configuring your back office system for shelf-to-sheet counts. Look for back office systems that feature a useful mobile inventory application suite that can handle off-line inventory duties using existing Apple and Android devices.
Save even more time and optimize inventory levels with suggested ordering functionality. With this function, the system automatically creates suggestions for your orders based on par levels, historical consumption patterns, sales forecasts, and on-hand inventory levels.
Eliminate Rogue Spending
Do you have "rogue" managers making unauthorized purchases? Eradicate "rogue" spending by using centralized smart guides. These smart ordering guides will ensure brand consistency as they control the vendors, products, and prices available to your restaurants. You'll always win the best price because you will be centrally managing all bids, product prices, and contracts with automatic "apples-to-apples" bid comparisons between vendors.
Go the extra mile by ensuring that your locations use the same units of measure. When each location uses the same units of measure, this will normalize products across vendors, store locations, recipes, and will eradicate confusion about measurement. It will also ensure accurate stock counting.
Get Truthful Reporting
Ditch the Excel spreadsheets, already! With a restaurant back office system, either at individual operation or enterprise level, using inventory variance reports to focus on big variances, see on-hand inventory values, and garner a close-in look at your suppliers performance fill-ratios, service quality, quality of products, and price compliance.
Win the battle for inventory management once and for all! Want to learn more? Go to www.crunchtime.com or follow us on twitter at @getcrunchtime or watch helpful videos at the CrunchTime! TV Channel.