Keep Restaurant Employees Engaged with Continuous Learning: 3 Simple Tips
Feb 03, 2023 Talent Development: Training and Retention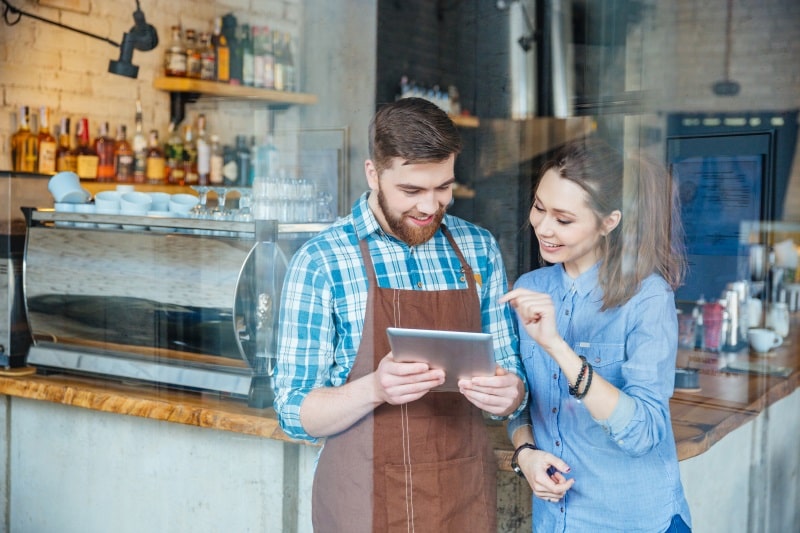 Restaurant operators know that retaining employees can be a constant challenge, with employees seeming to leave faster than they can be hired. One way to help reduce employee turnover is through heightened employee engagement.
According to TDn2K, one of the best ways to improve employee engagement is to continuously provide opportunities for them to grow and develop within your organization. Failure to respond to this need can result in costly turnover and negative impacts on your guest experience.
The obvious way to handle continuous learning is to define a structured development program in a restaurant learning management system (LMS). By organizing content into a leadership ladder, you can guide employees through a progressive program that fuels their growth. This training method is relatively traditional, but the positive effects can compound when combined with a more unstructured approach. With the help of some simple tools, you can empower your staff to take advantage of just-in-time learning opportunities that help them stay engaged and enable ongoing growth.
1. Provide Access to On-Demand Resources
Providing access to on-demand resources is a powerful way to engage employees in their own development. Rather than training employees entirely during onboarding or weeks before they may encounter a task, on-demand resources allow team members to access training information just before they actually carry out the task. With just-in-time learning resources such as policies, how-to videos, menus, job aides, recipes, courses, or links to external websites, team members can quickly access the information they need to solve a specific problem. Being empowered to solve a problem successfully can reinforce the value of learning and helps employees feel productive and engaged.
The key to success in using on-demand resources is to make them easily accessible, and here are a few tips to help with that:
Use microlearning techniques to keep learning opportunities bite-sized and easy to consume quickly
Make resources searchable using tags, categories, and filtering so learners can find what they need at a moment's notice
Target access to resources by location type (such as corporate vs. franchise), role, or skill position, so learners do not have to sift through content that is not relevant to them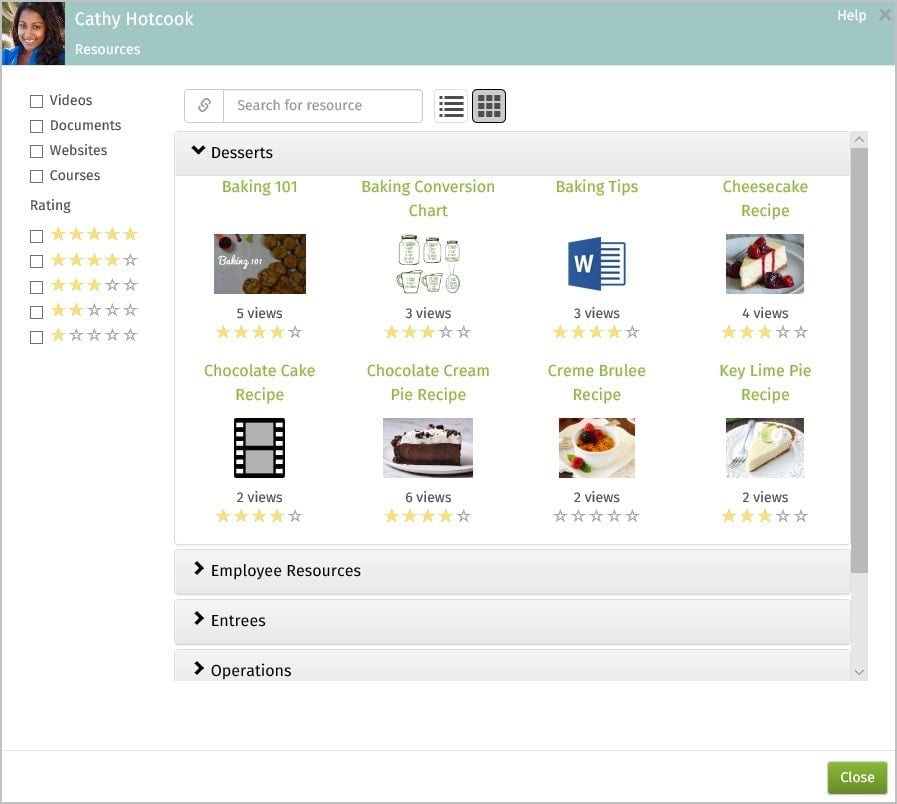 2. Use Marketing Tactics to Engage Learners
Borrow a page from the marketing playbook by presenting your resources in an appealing manner. Customize thumbnail images to attract learners to content and help them recognize what they're looking for more easily.
Using a 5-star rating system for learner comments, your team members can help promote good content to their coworkers and instant feedback to the training department to help them improve the content or fill training gaps.
3. Choose an LMS built for restaurants
With many learning management systems on the market, choosing the right one can be a daunting process for restaurant operators. To ensure that your business gets the most out of an LMS, choose one that was created with restaurant training in mind. Not only will a restaurant-focused LMS be tailored to the fast-paced environment of the foodservice industry, but it may include pre-built courses to expedite the setup process, meaning that your teams can quickly gain access to the knowledge they need to serve guests best.
Make Continuous Learning a Reality
By leveraging readily available tools within popular learning management systems, you can implement a continuous learning program that will help your restaurant staff thrive. To learn more about restaurant learning management systems and how an integrated operations management platform can drive great customer experiences, download The Restaurant Operator's Guide to Ops Excellence.