National Burger Day 2023: How to Serve Great Burgers in Every Store
May 26, 2023 Ops Excellence: Profitability, Customer Experience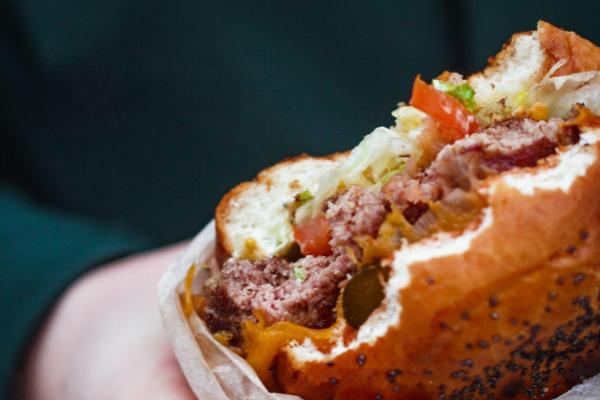 Sixty percent of sandwiches sold across the world are actually hamburgers–so it's no surprise that this convenient, well-liked menu item gets its own day of celebration. National Burger Day is fast approaching on May 28th–but looking at the drive-thru lines, you'd think that National Burger Day is celebrated every day.
With billions of burgers eaten worldwide each year, how do you get customers to choose yours? The simple answer is to be consistent. Read on to learn how your restaurant can stand out from the crowd and keep customers coming back for more.
Equip teams to deliver great experiences consistently
Serving the best burgers - every time - is the key to bringing customers back again and again. Customers will spend more (or drive further) for food they love and trust. Consider why people will choose to stop at a familiar chain when on vacation instead of trying a new place: because they know what to expect and they expect that it will be good. But this is about more than just serving a good burger to them once, as customers want a high-quality experience every time.
Help your team execute

The first step in providing consistent service is to have a knowledgeable team that can handle even the most stressful rushes. Your employees should understand the menu, recipes, presentation expectations, and food safety standards that will all contribute to a quality experience for your customers. Meanwhile, cleaning standards and procedures should be understood and completed regularly.

Empower managers and employees in every location to know exactly when and how to prepare for an upcoming promotion, digitally track completion, and confirm readiness with photos and other information, to ultimately drive more successful promotions operation-wide. Enable store employees to submit photos of signage, products, displays, and more to confirm that the location is ready for the promotion.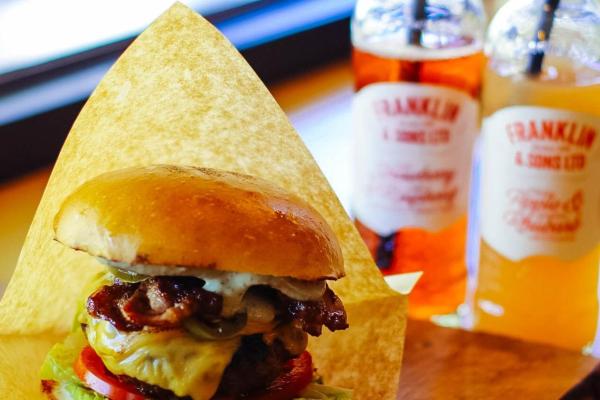 Make it easier to serve safe food
Nothing ruins a good meal (and tarnishes a restaurant's reputation) like food poisoning, which is why food safety compliance is imperative to get repeat customers. Customers believe the food that they are served at a restaurant will be safe to eat, and they expect the business to be constantly monitoring food safety all the time. Although this process can be tedious, it is crucial to get it right all day, every day.
Beef, for example, needs to be monitored at each step in its lifecycle at the store. This means taking the temperature upon arrival, throughout the duration of storage, after the packaging is opened, and after the product is cooked. If the product goes out of temperature at any point in this process and becomes unsafe, there could be repercussions that impact the business, such as customers losing trust or negative publicity that damages the brand. Help your team ensure food safety compliance by implementing food safety task lists for team members to conduct regularly.
Optimize inventory and manual processes for better results
Aside from having a delicious recipe, if burgers are on your restaurant's menu, be sure to schedule all hands on deck and order enough buns to serve the masses. Optimize your food prep processes so that you have enough to fulfill daily guest traffic while not over-preparing and wasting food. Enable managers to easily ensure optimum coverage with forecasts based on historical data.
Have options for everyone, and have enough on hand
When a family or group of friends decides where to eat out on National Burger Day, they will likely compare menus to ensure that all dietary restrictions and preferences are accounted for. Especially as more restaurants open and bring with them a larger variety of options, established restaurant brands will benefit from updated menus that cover a wider range of options. Not having an option for everyone could result in a loss of business or disappointed customers. Think about items on your brand's menu that can be made gluten or dairy free, vegetarian or vegan, or fit within keto or halal diets.
Equip stores with mobile apps to make inventory tracking, prepping food, and measuring performance easier and less prone to errors. Understand your actual versus theoretical food cost variance at the category level down to the product level to reduce food costs and identify sources of waste. Maintain consistency and quality of recipes across locations and reduce food waste by providing your teams with uniform instructions.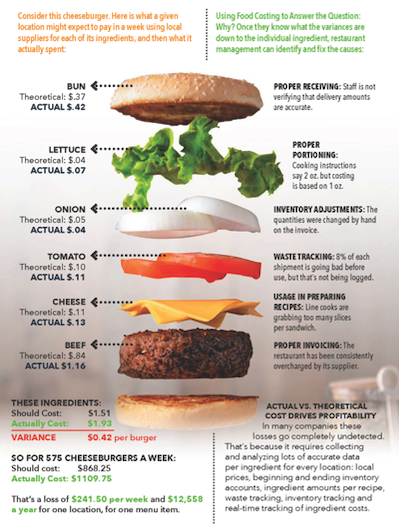 Automate manual processes to free up time and energy
In restaurants, every minute matters. If your employees, managers, or even operators spend too much time on tasks that do not directly add value to the customer experience, then it is vital to reevaluate your processes. Repetitive tasks that take up time on a routine basis eat away at your store's productivity and, in turn, impact the amount of time and energy allocated to customer focus, which should always be the top priority.
Save hours of employee time on inventory tracking. Always know what stock is on hand, and automate stock ordering and prep so you're never left understocked. Using technology to automate processes will increase efficiency and accuracy, positively affecting the customer experience while also reducing labor costs.


Even though the burger is a classic staple, it still requires thoughtful preparation and quality execution to give customers a reason to return each year to celebrate the iconic menu item. Check out The Restaurant Operator's Guide to Ops Excellence to gain more insight into how to deliver against your brand promise every time and manage every location profitably.