How Five Guys Franchisees Reduce Food and Labor Costs
Feb 17, 2023 Inventory Management: Food Costs, Ordering, Prep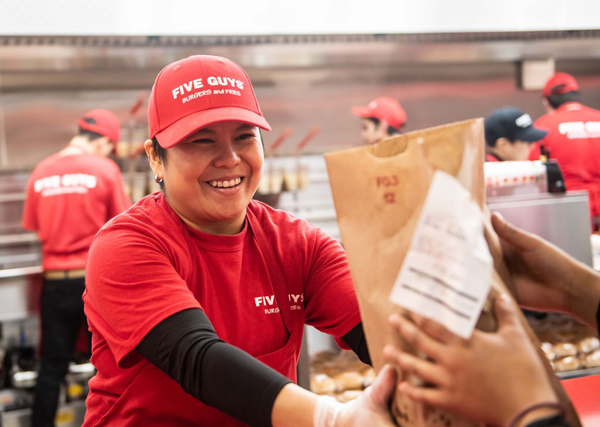 Five Guys founder Jerry Murrell's mother told him, "if you can serve a good hamburger, you can always make money in America."
Nearly four decades later, Five Guys is still serving 'good hamburgers' (that continue to win "best burger" awards around the world), but, as of late, making money in America looks quite different than it did when Momma Murrell gave Jerry this sage advice.
In their pursuit of operational excellence, restaurant chains and foodservice operators contend with rising food costs, supply chain unpredictability, staffing shortages, and higher wages, on a daily basis.
Sourcing food and managing its costs is one of the most important and complex factors in the industry. Food costs keep rising and it's becoming more expensive to produce the same menu items.
Given today's labor shortages, it's more challenging than ever to accurately and properly staff stores while enforcing proper labor practices across multiple locations, with little margin for error.
To offset perpetually rising food and labor costs, Five Guys empowers franchisees to control these operating expenses in order to sustain success and achieve ops excellence in every location.
Here's how:
Enhanced inventory management to improve profitability and accuracy
No longer having to handwrite everything, stores are equipped to receive and count inventory using any mobile device, simplifying the entire process by making it easier and less error-prone. Employees are able to manage all order-receipt functions at the point of vendor delivery.
With perpetual inventory changing every 15 minutes, managers are able to stay up to speed with real-time alerts, with the ability to track cost of goods sold (COGS) and actual versus theoretical food costs at the category level down to the product level, without any manual calculations.
Optimized staffing at every hour of the day to prioritize customer experience
Hour-of-day sales data is used to create staffing templates to ensure there aren't too few or too many employees throughout each shift to take care of shift volume. This equips teams for success without incurring extra costs while also abiding by state-by-state specific labor laws and compliance guidelines.
As a result, managers can spend more time on what matters most: focusing on staff development, engaging with customers, and delivering quality dining experiences.
They can also see data points like hours scheduled, sales recorded, and any variance in the forecast of sales and labor, and use this data to determine if they're falling short of sales goals or if they need to adjust staffing levels.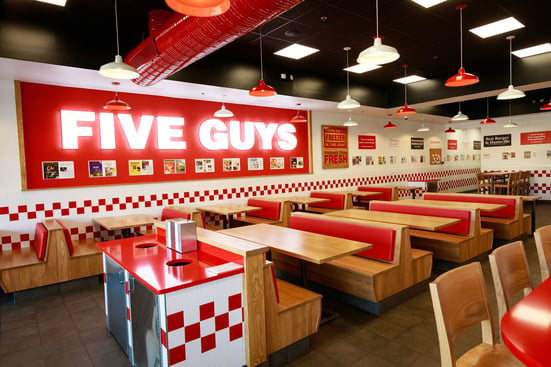 Though operators will always have to contend with varying food and labor costs, the beloved brand's commitment to customer satisfaction and operational excellence remains constant. Five Guys continues to only use fresh ground beef, peanut oil, and only coolers (no freezers) in every store. With a cult-like following across 1,700+ worldwide locations, Five Guys continues to add U.S. locations and is expanding into the Asian market, which includes opening 200 additional franchise locations in China.
To learn more about how CrunchTime helps Five Guys and other leading restaurant brands reduce food and labor costs, visit crunchtime.com/our-customers.