Contact Tracing Software for Restaurants
Nov 02, 2020 food operations management, labor operations management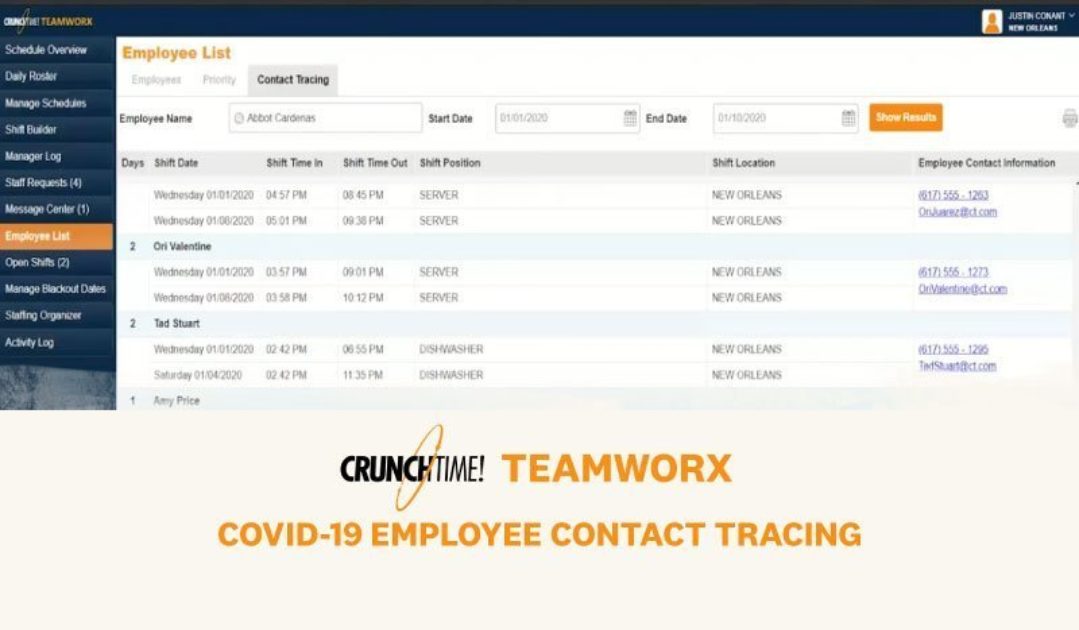 The Centers for Disease Control and Prevention (CDC) identifies contact tracing, a core disease control measure, as a key strategy for preventing further spread of coronavirus.
CDC encourages employers to collaborate with health departments when investigating workplace exposures to infectious diseases, including COVID-19.
As our industry pushes forward as best we can against the pandemic, foodservice employee contact tracing plays an important role against stemming the spread of the virus in the communities we serve.
If someone on your restaurant staff tests positive for COVID, TeamworX can show you who they've recently worked with, so you can notify them quickly to get tested.
See how this important feature works in this short video:
Read more about CDC's recommendations for non-healthcare employers here.