The Complex World of Ghost Kitchen's BOH Operations
Feb 07, 2021 Inventory Management: Food Costs, Ordering, Prep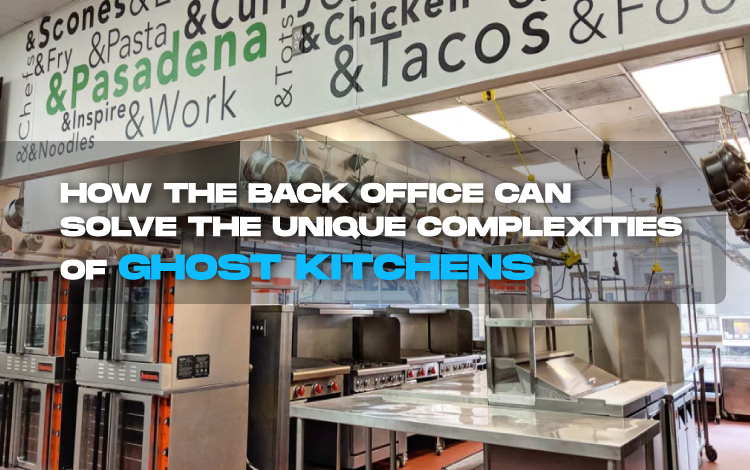 Ghost kitchens (also known as dark kitchens or virtual kitchens) have grown at an accelerated pace this year. COVID-19 has fueled this growth, but the rise of ghost kitchens purpose-built for delivery only, was already making its way to an app near you. While food delivery is nothing new, smart phones and the consumer's desire to move away from the traditional restaurant dining room setting has a created an opportunity for pure-play ghost kitchen operators like Kitchen United, Uber Eats, Deliveroo Editions and others. It's also created an opportunity for existing brands to leverage a new economic model that requires much less capital.
But ghost kitchens are a tough operation to master. They must balance multiple restaurant concepts, food inventory requirements, and complex forecasting conditions to create efficiencies and deliver on the economic potential.
Operational Complexities are Real
One of the most important economic drivers of ghost kitchens is their ability to operate multiple concepts out of a single kitchen. Whether an existing brick and mortar business or virtual concept, the needs of the kitchen remain and are unrelenting. Managing recipes, menus, and vendors for one concept can be challenging enough. Throw in multiple concepts and the complexity of managing food inventories expands exponentially. Operational efficiency becomes paramount and many kitchens will consider sourcing products from vendors that will work across multiple concepts without impacting the integrity of the recipe, the flavor, or the customer experience.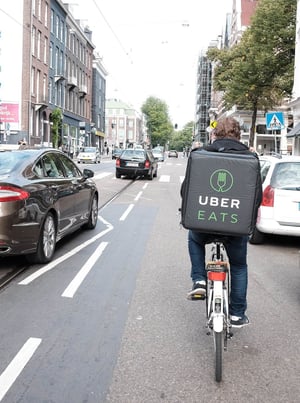 The ability to manage multiple vendors, menus, and recipes properly requires even greater forecasting horsepower. Questions arise around what can be done to ensure proper production quantities to achieve less waste and more efficient operations. Before even starting to prep recipes, is the kitchen buying the right ingredients at the right time, to ensure the freshest, highest quality product? How is the kitchen managing the inventory to guarantee each concept's success? With less staff working in these kitchens, the right forecasting, production, and measurement tools can make all the difference.
Managing Multiple Concepts via Centralized Controls
Ghost kitchens need to make certain that all the concepts are tied together for managing the day-to-day operations as well as the overall enterprise. Each concept's forecasts need to be managed as a single business unit and focused on each concept's unique needs. The right back office platform will help align products, recipes, production, and inventory while allowing each concept to report specific attributes.
Labor management is another consideration for ghost kitchens as they begin to evaluate the necessary systems to operate as efficiently as possible. Minimizing the required staff and management will reduce labor costs, but how do you optimize those team members to ensure maximum productivity?
With the right food and labor operations platform, operating at capacity based on a sales forecast and corresponding labor schedule can meet the demand from incoming orders. In fact, it can be managed with the same precision as an Actual vs Theoretical food costs analysis. Ghost kitchen operators can leverage an Earned Hours shift schedule analysis by measuring the variances between what labor was scheduled and what labor was actually utilized. The operator can quickly analyze the findings and make the necessary changes to operate as efficiently as possible.
A final thought for ghost kitchen's is enhanced scrutiny by local governments (especially with COVID-19) and food safety. Safety audit trails, alerts for standards and HACCP violations, temperature monitoring, and wellness checks for employees should be closely monitored. Leveraging an enterprise BOH solution to track these items will be critical in the coming months.
Is your ghost kitchen operation prepared for this?
If you are currently operating ghost kitchens and have challenges in these areas, or others related to managing your kitchens, please reach out to us. We are here to help.
# # #
About the author: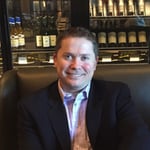 Based in Temecula, California, Louis Hauge is an Enterprise Sales Manager at CrunchTime focused on helping restaurant companies and restaurant managers succeed in a very challenging industry. He learned early on in his hospitality career that finding ways to make managers better at focusing their time and energy on interactions with guests and employees was most critical to the success of the business. He is determined to help his clients succeed through technology-driven solutions. Contact Louis directly at lhauge (at) crunchtime.com.