The Shift We Were All Waiting For–And 3 Things It Reinforced
May 23, 2023 CrunchTime News: Company Culture and Updates,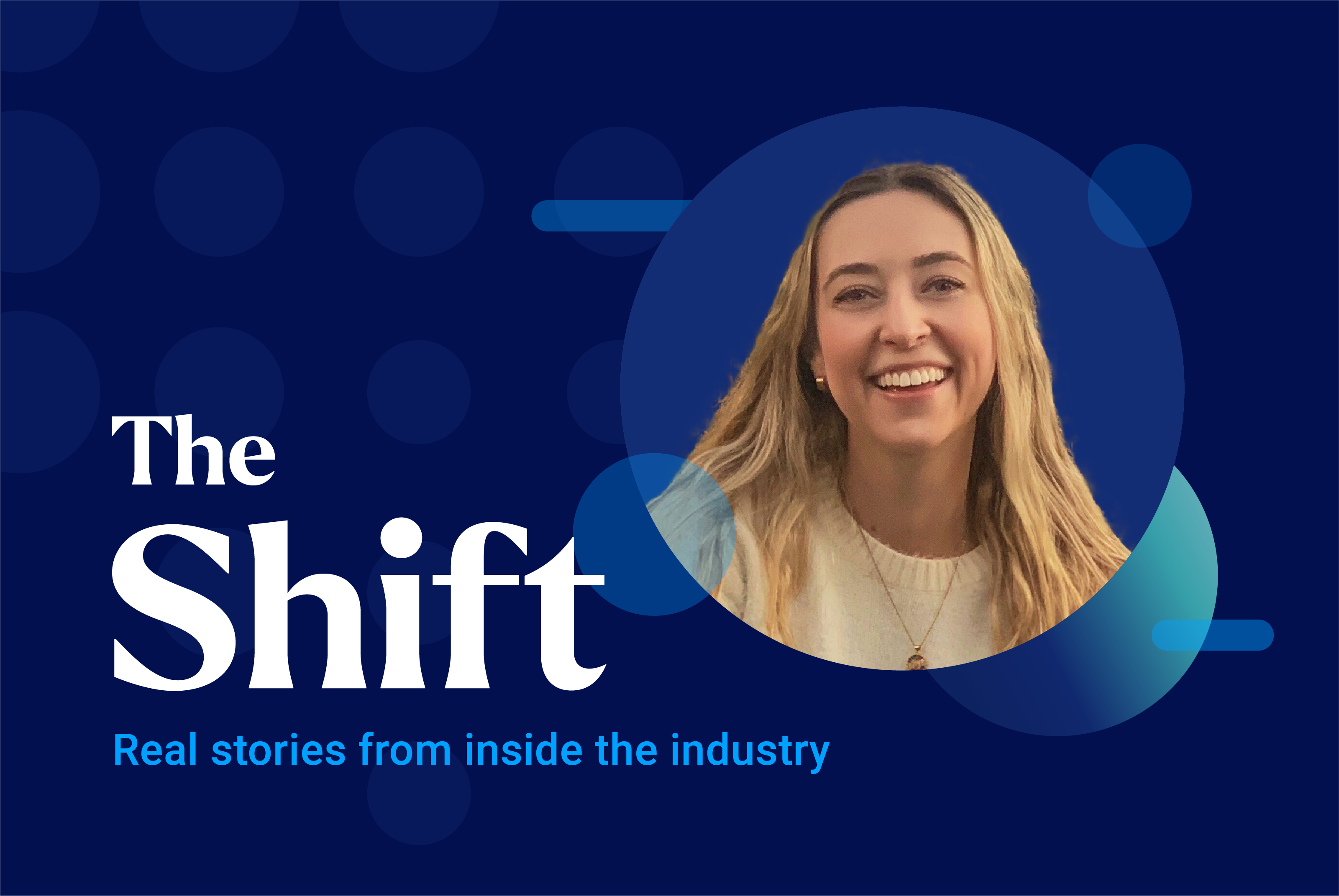 The Shift is an industry-focused blog series from contributors who share their inside perspectives on life working in foodservice and restaurants.
It was the shift we were all waiting for. No, not the shift when we got to eat pizza for our "family meal" (when the entire staff comes together to share a meal prepared by the kitchen).
I'm talking about the first shift after the onset of the COVID pandemic.
Being the first fine dining restaurant on the East Coast that opened its doors after COVID was a scary and exciting feeling all at the same time.
We were completely shut down for four long months.

At the time, I was a manager-in-training rotating between all of the different departments within a beautiful and prestigious luxury hotel; I was working in bars and restaurants of all formats (quick-service, full-service, fine dining, etc.), the front desk, housekeeping, you name it.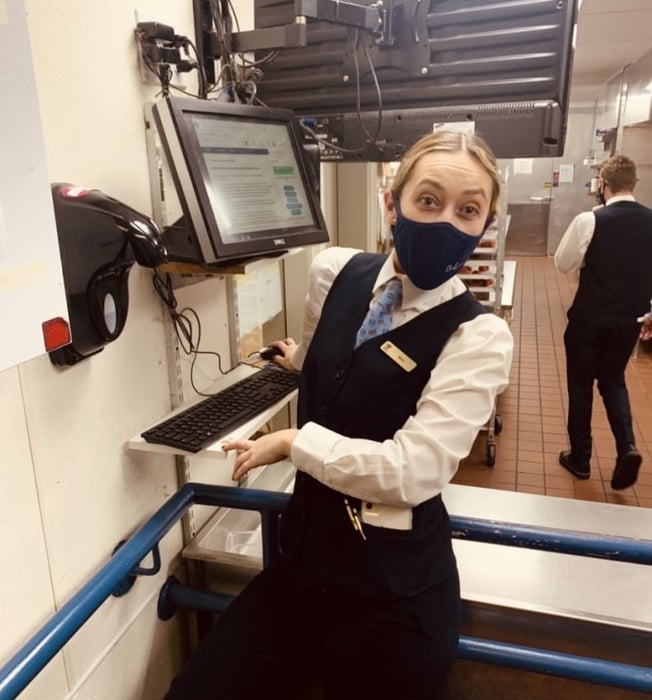 And as you can imagine, my shifts would always turn into doubles, I had to buy 3 different pairs of shoes, and I'm pretty sure I survived thanks to cold french fries. COVID hit us when we least expected it, we didn't even see it coming, and in a moment everything changed.
No guests, no customers, no one but us, employees, wondering about the day we'd be able to go back to work.
Then after 120+ days without any shifts, it was time to go back and figure out how to pick up where we left off.
Let me take you through the shift from my perspective, and share how it reinforced three of the most important lessons learned about working in this industry.
1. Connection Is Key.
When we came back after COVID shut us down, every interaction counted double.
During this first shift after COVID, every single person in the whole building was smiling. I couldn't see them, but I could tell they were. It was a unique shift where all of our customers were incredibly appreciative of every single one of us working, and we were equally grateful to be back after months of unknowns.
Our customers trusted us to continue providing five-star service, but in a completely different way. In the beginning, we couldn't even see each other's smiles, but we could feel them. Our body language became even stronger because it was all we had to communicate.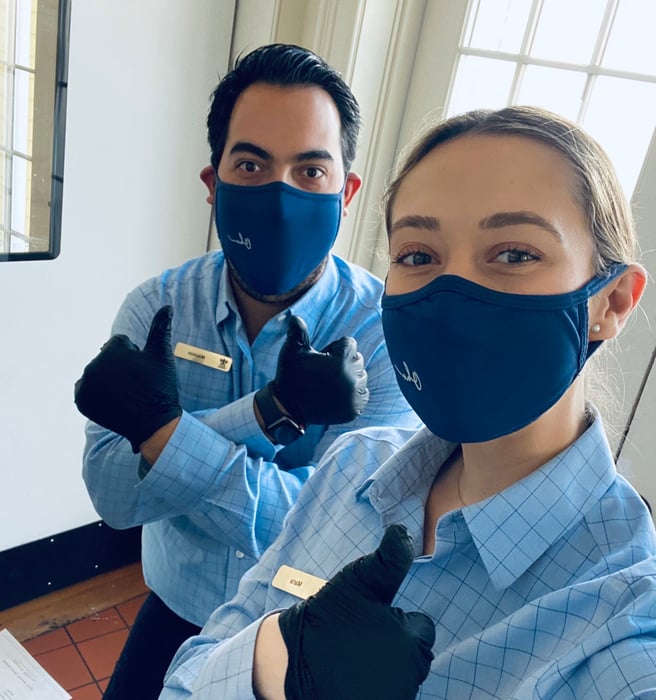 We were reminded of the power of human connection–being able to be around people, hearing them laugh while having a drink at the bar, and seeing families enjoying meals together, just like it used to be, almost.
The restaurant and hospitality industry took a big hit during the pandemic, but now looking back, we came back even stronger. It made me appreciate every single moment, every person, and every reason that we had to go through to get there.
2. Teamwork Is Everything.
During this shift, I remember all the staff getting ready for brunch service, and then dinner service with no complaints whatsoever. And if you've ever worked in a restaurant before, you know how weird that is. There's always something missing, something broken, or something 86'd.

No matter where you work in restaurants or hospitality, you'll soon realize that teamwork can make or break everything. It's like we're all pieces of one big puzzle. Try doing a puzzle without a couple of pieces, you won't be able to complete the full picture.
A kitchen won't get to create beautiful and delicious dishes when there are no clean plates or silverware.
Dishwashers don't have anything to clean if servers and bussers don't bring everything to them in a timely manner.
Service won't run well without a manager or a host leading the pace and making sure everyone is accommodated.
Customers might not come back if their server didn't provide great service and made sure they had a good time.


See what I mean? There's beauty in a smooth, well-run service. And believe me, I know that no shift can be perfect, but when you work like a well-oiled machine, you can solve any problems that come your way.

Teamwork really makes the dream work. Without one another, we wouldn't be able to get the same result: creating the best experience for the customer–which takes me to my final thought…
3. It's All About the Experience.
Our whole purpose is to create memorable experiences for people on both sides of the equation: customers, and employees.

If you've worked in restaurants or hospitality, you know that being around people feeds your energy. You know how time seems to fly by when you're doing what you love: creating experiences for customers.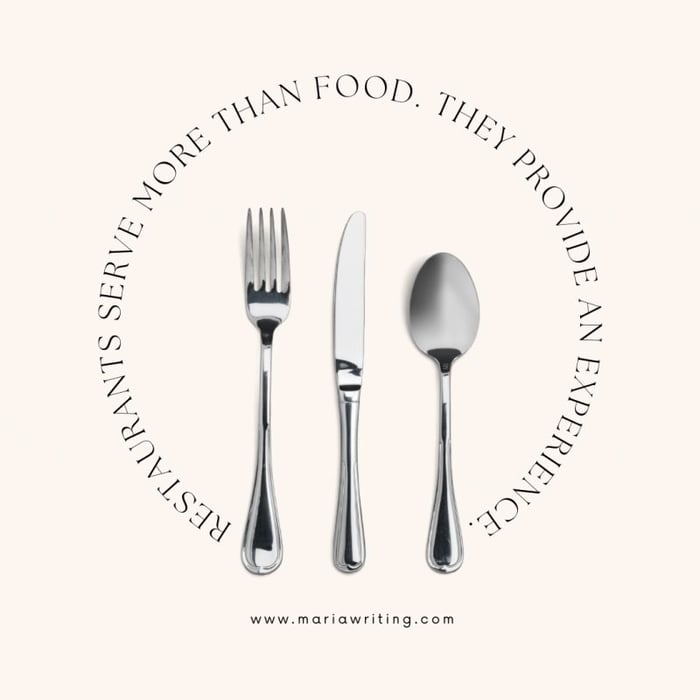 My experience made me fall in love with this industry, not because of the hardships, but in spite of them. That's when I realized the power that we have to make someone's day better–to lift a person up or just make them smile.
Throughout this shift, you could feel the positive energy in the room. We were grateful more than we were tired. We had been waiting for this moment for what seemed like an eternity. That's what made our service style after COVID even better than it was before. It changed our attitude and how we deal with unexpected events. It reminded me that hospitality is all about the little things that make people happy–that every meal served, delivered, or picked up in any kind of restaurant is an experience.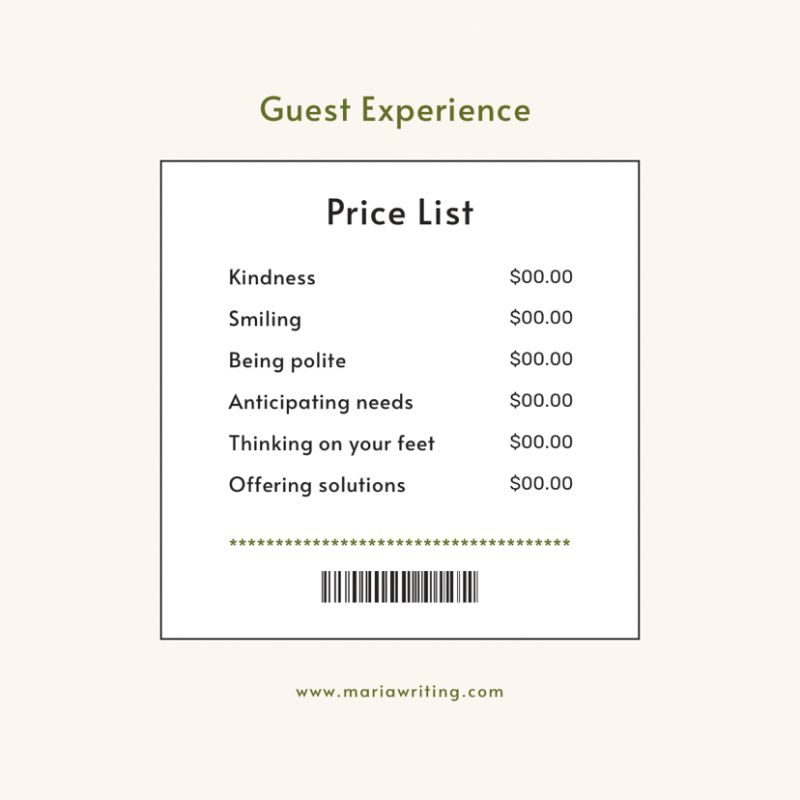 Once you step into the back-of-house of a restaurant you're never the same. It's an industry full of opportunities and challenges that are only going to make you a better person at the end of the day. If you've worked in a restaurant or in hospitality, you can work anywhere–you'll have skills that are going to help you succeed in any other industry. Because this industry is run by people, for people.
The shift we were all waiting for is one-for-the-books in my life. What it reminded us, most importantly, is that it's all about connection, teamwork, and experience.