CrunchTime Appoints John Raguin as Chief Executive Officer
28/02/23
Software veteran joins company for next chapter of accelerating growth
BOSTON, February 28, 2023 (GLOBAL NEWSWIRE) - CrunchTime, the leading provider of operations management solutions for the restaurant industry, today announced the appointment of John Raguin as Chief Executive Officer. Raguin brings deep software industry, international business, and leadership experience to CrunchTime to help further scale the company in its next phase of growth.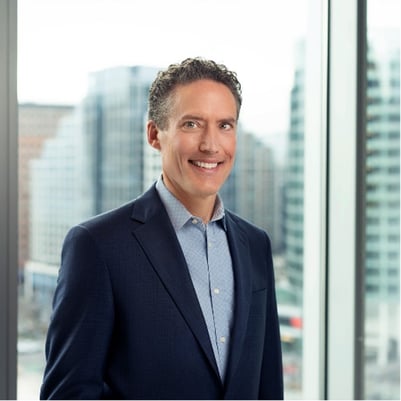 John Raguin, Chief Executive Officer at CrunchTime

Raguin is an experienced software executive and company builder. He was CEO and co-founder at Guidewire (NYSE: GWRE), and has held executive roles in marketing, sales, and product management at other publicly listed, early stage, and high-growth companies including Ariba and Seismic. Raguin has been a member of CrunchTime's board of directors for the past three years.
CrunchTime's platform is used by restaurant and other multi-unit foodservice operators in well over 100,000 locations across 100+ countries to manage critical functions like inventory tracking, staff scheduling, learning and development, food safety, and other core operating procedures. The company has continued to grow quickly, extending its global presence and expanding its platform capabilities through both continued investment in product development and recent acquisitions that include Zenput, Squadle, and Cosmos 21—the developer of the BrandMate platform.
"For more than two decades, CrunchTime has helped top brands control food and labor costs, and deliver great guest experiences, every visit," said Raguin. "I'm excited to join the company during this period of rapid growth and innovation which puts us in position to partner with our customers across most of their strategic operations initiatives."
"John has already been providing the leadership team very active guidance from his board seat, so I was thrilled to have the stars align for him to step into the CEO role," said Morad Elhafed, General Partner at Battery Ventures and CrunchTime Director. "As the restaurant industry navigates an increasingly complex environment, the company is redefining what's possible in terms of achieving operational excellence, and John has the vision and experience to lead the way."
About CrunchTime:
CrunchTime is how the world's top restaurant brands achieve ops excellence in every location. Our software is used in over 100,000 locations in 100+ countries to manage inventory, staff scheduling, learning and development, food safety, operational tasks, and audits. CrunchTime enables customers including Chipotle, Culver's, Domino's, Dunkin', Five Guys, and P.F. Chang's to control food and labor costs, and deliver great experiences. For more information, visit CrunchTime.com.
Media Contact:
Cindy Poulos
Vice President of Marketing Communications
cindypoulos@crunchtime.com