Why You Shouldn't Use Excel for Inventory Management
Oct 16, 2020 food operations management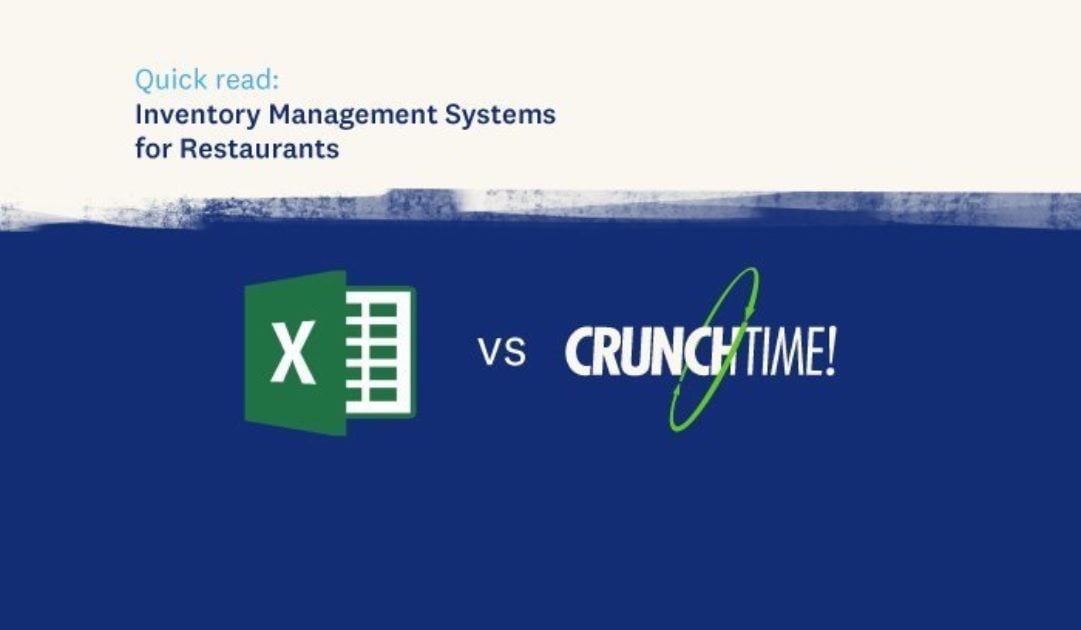 When it comes to a restaurant inventory management system, those old Excel spreadsheets fall short.
Your inventory management solution should pick up where your spreadsheets leave off. You want accuracy, control, and scalability.
If your restaurant managers have always used spreadsheets to track food inventory, you know that spreadsheets can cover the basics fairly well.
Spreadsheet pros:
The layouts can be set up by storage locations, making shelf-to-sheet counts relatively easy
They can do the necessary math to calculate costs
They can be used to make charts and graphs
Spreadsheet cons:
They don't scale very well
Errors are tough to locate... and fix
They're never measuring in real-time
Many restaurant managers have gotten away with managing inventory using spreadsheets for a long time. But, when you want deeper financial and operational insights, you need restaurant inventory software that is more accurate and reveals a lot more cost-recovery opportunities.
When Scalability Matters
While extending an inventory is valuable and something spreadsheets do well, they're not dynamic enough to help you integrate with the underlying inventory transactions that help you identify variances. They also will not help you order product or plan production more effectively. Having a closed loop inventory system that understands your business is where the battle for inventory management is won.
By having the receipt of goods seamlessly update inventory quantities and product unit costs, you can be assured that the extended value of your inventories will be accurate and compliant with GAAP accounting principles. If this is a manual process, you are fighting a losing battle and you will never achieve the time efficiencies that an integrated system will provide, let alone value inventories correctly.
Another area where spreadsheets really lack utility is vendor integration. With an integrated back office, you should expect your inventory software to help you order correctly by reading your on hand inventory and understanding forecasts and historical consumption. It will electronically integrate with your Vendors to eliminate invoices, phone calls, extra website visits, and miscommunication. Plus, it will understand the relationship between the different units of measure that vendors might sell you compared to all the different ways you count product.
Inventory management BOH systems should also know what price you are supposed to pay for an item based on what you have negotiated in your vendor contract. This ensures you're paying the correct amount and all inventories are being valued correctly. Systems that value your entire inventory at last price paid rather than more acceptable GAAP methods are also problematic and will create lots of valuation anomalies.
Spreadsheet Errors Are a Pain to Fix
A big goal for your inventory software is to measure food cost variances so you can understand whether the counts you have entered are accurate. Having visibility to food waste, POS depletion, production depletion, and the impact of item transfers from other restaurant locations are a critical part of this equation. The result is greater control of the process, and greater accountability for the results on the part of managers.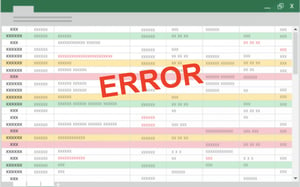 Spreadsheets rarely tie all of these elements together without a lot of additional (and complicated) steps. One slight change in the formulas can break your spreadsheet and then you have a real mess on your hands.
Spreadsheet errors go far beyond simple mistakes in data entry, which can never be eliminated completely. Many mistakes arise from the inherent complexity of optimization modeling. For example, a technical expert within a company may develop a spreadsheet and then turn it over to managers who—because the formulas developed by the expert are opaque to them—do not understand how to update the model correctly as business conditions change.
The Importance of Real-Time Reporting
You need to be able to understand patterns of behavior and performance across all of your restaurants. Because spreadsheets do not scale effectively and cannot provide real-time visibility to whether you are winning or losing the inventory battle.
A proper inventory system will produce information that allows teams to zero-in on large price and quantity variances, view on-hand inventory values, and gain an in-depth view of your suppliers' performance fill-ratios, quality of service, product quality, and price compliance.
Yes, there's even benefit to your loss prevention efforts, too. A team can enforce inventory integrity through 'blind' inventory counts and secured access to review and approve counts. Checks-and-balances can be created by setting up specific users to receive alerts on high-variance items.
Of course, all of this is mobile, right? If you want to really optimize your inventory operations, mobility should play an important role... especially with inventory counting apps to ensure accurate data.
In the end, spreadsheets are decent (albeit basic) tools for manually recording what's on hand, and for generating fairly accurate food costs. However, the restaurant industry is an unforgiving business with very small margins. You do not have the luxury of using a blunt instrument to hone in on the critical areas of cost saving opportunities in your operation. Think about the impact on your bottom line of becoming only 1% or 2% more cost efficient by using the right tools. For restaurant chains of more than 10 locations, a top-notch inventory management software solution could save the company hundreds of thousands or even millions of dollars - every year.
True inventory systems go well beyond the Excel spreadsheet. They increase the accuracy of information available to management and reduce costs – all while providing the required infrastructure your company needs to grow.
Learn more and request a consultation with an expert today.