Can Restaurant Automation Tools Solve the Industry's Labor Problem?
Feb 07, 2021 Labor Management: Scheduling, Compliance, Payroll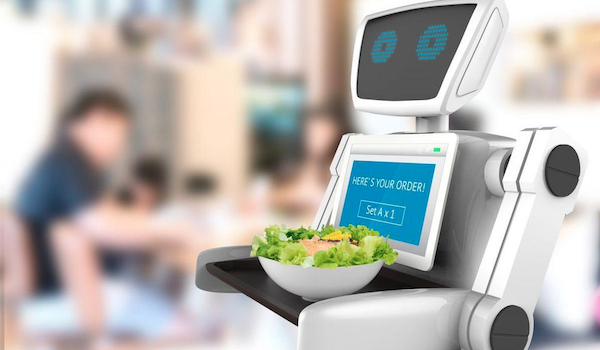 The back office is inherently rooted in chaos. That's why restaurant automation tools are so important.
Food and labor operations are in a constant state of flux. The industry is always changing as customer preferences evolve. Scaling up only compounds these challenges as brands have to maintain operational consistency across numerous locations. While this is enough to deal with, operators also have to account for high turnover. It seems that once everything is running in order, the management staff changes and things fall out. Enter restaurant automation tools.
What is Restaurant Automation?
This is an important question because restaurants have different ideas regarding the scope of their automation efforts. For example, SPYCE is a restaurant in downtown Boston that describes itself as 'the world's first restaurant featuring a robotic kitchen that cooks complex meals.' When I eat lunch there, I order my meal from a digital kiosk and watch a robot auto-prepare, mix, and serve me my meal. The human interaction here is minimal. Oh, and their food is delicious, too.
For others, automation may mean leveraging technology to either minimize the time spent on certain tasks or eliminate those tasks altogether. In an era of high employee turnover, restaurant automation tools are critical. Managers won't need to train new team members on certain tasks because those tasks will already be done. Operational task automation saves time, energy, and reduces training across the organization.
So Robots are Taking all the Restaurant Jobs?
Not at all. Your team members will always play an important role in the success of your restaurant. Industry consultant, Jim Sullivan's article in Nation's Restaurant News argues that restaurants are still a people business. This is true, and your people should spend their time and efforts on the most important component of any restaurant - its guests.
Your operators are primarily concerned with their restaurant's traffic and the guest experience. They don't want to spend the bulk of their days worrying about inventory counts, vendor orders, or making schedules. The more time they spend focused on back office ops, the less time they focus on guests. Restaurant automation tools resolve this issue.
A strong back office solution with restaurant automation tools can perform functions such as forecasting, production, vendor ordering, receiving, and scheduling, just to name a few.
Turnover is not slowing down in the restaurant industry. But while you can't stop it, you can put systems in place to alleviate the challenges that come with on-boarding new people. Learn more about what CrunchTime is doing for restaurant automation.