Restaurant Industry Trade Shows to Meet Us At | CrunchTime
Feb 07, 2021 WE'RE HIRING! Watch our new music video and check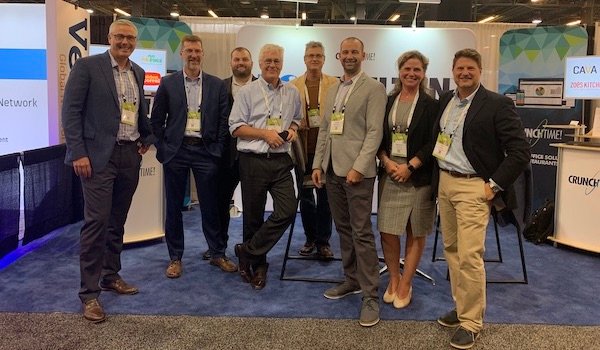 Restaurant industry trade shows are excellent opportunities for buyers and sellers to meet face-to-face. In the foodtech space, this is an especially important experience.
About five years ago, there was a lot of uncertainty in the restaurant industry trade show space. Some shows seemed like they were on their way out of favor, while other shows appeared to be coming into their own as "must-GO's." For sales and marketing people in the foodtech business and the buyers they serve, one thing remained clear: shows may come and go, but you can't avoid trade shows. A lot of these events (certainly not all of them) are must-attend annual events. They're terrific opportunities for buyers and sellers alike to connect, form relationships, understand what's on the horizon, and solve problems.
The hospitality business is global and there are literally thousands of restaurant industry trade shows each year all over the world. Shows range from big international and smaller regional ones, to tech-centric, food-centric, paper and packaging -centric, and you name it-centric. There's no shortage of shows out there for you to get connected and become part of the hospitality community.
For CrunchTime, the shows that are most important to us, our customers, and our partners are listed below in chronological order:
MURTEC: Multi-Unit Restaurant Technology Conference (April) The MURTEC conference offers attendees excellent educational sessions on topics ranging from cyber security to artificial intelligence to loyalty and marketing. Hosting 700+ restaurant technology executives and solution providers, MURTEC has grown every year to expand on all fronts – more technology, more education, more networking – all while still maintaining an exclusivity and intimacy that fosters invaluable peer-to-peer idea-sharing.
RLC: Restaurant Leadership Conference (April) Restaurant Leadership Conference celebrates "20 Years of Leadership" in 2018. Their carefully crafted agenda shows how the restaurant industry's most powerful professionals make all the winning moves. Join other industry executives for three days of progressive education and unlimited networking at the JW Marriott Phoenix Desert Ridge Resort & Spa. With thirty-four innovation forums, five general sessions, the Restaurant Leader of the Year Awards and two Restaurant Product Galleries—RLC is packed with timely topics and innovative strategies that will help take your business to the next level. But, it's not all work at RLC. There's fun and exciting activities like indoor skydiving, hiking, golfing and RLC After Dark.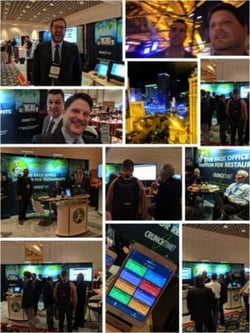 NRA: National Restaurant Association (May) The mother-of-all shows takes place in Chicago, USA. The frequency of the trade show is annual. In 2017 2350 exhibitors seized the trade show NRA SHOW as a presentation platform for their products and services. With their trade show participation exhibitors occupied 64678 sqm. 43006 visitors attended NRA SHOW to inform themselves on innovations and trends in their business.
FSTEC: Food Service Technology Conference (September) FSTEC is the industry's most comprehensive technology conference and the only event of its kind focused exclusively on both commercial and noncommercial foodservice. With more than 1,400 top-level executives in attendance, this three-day event is a powerful platform for emerging companies and technologies to not only launch into the marketplace, but gain real traction. But it's not only about the latest gadgets; FSTEC is unmatched when it comes to interaction, information exchange and delivering true business-building solutions.
GRLC: Global Restaurant Leadership Conference (November) Dubai is the largest and most populous city in the United Arab Emirates (UAE) and serves as the location for The Global Restaurant Leadership Conference. The GRLC is a one-of-a-kind, invitation-only event delivering unparalleled thought-leadership to the top minds within the global restaurant industry including international franchisors, U.S. franchisors and international franchisees.
We hope we see you at one of these important events in the future!
Read more…