Teamwork Builds the Best Restaurant Software
Apr 01, 2018 inventory management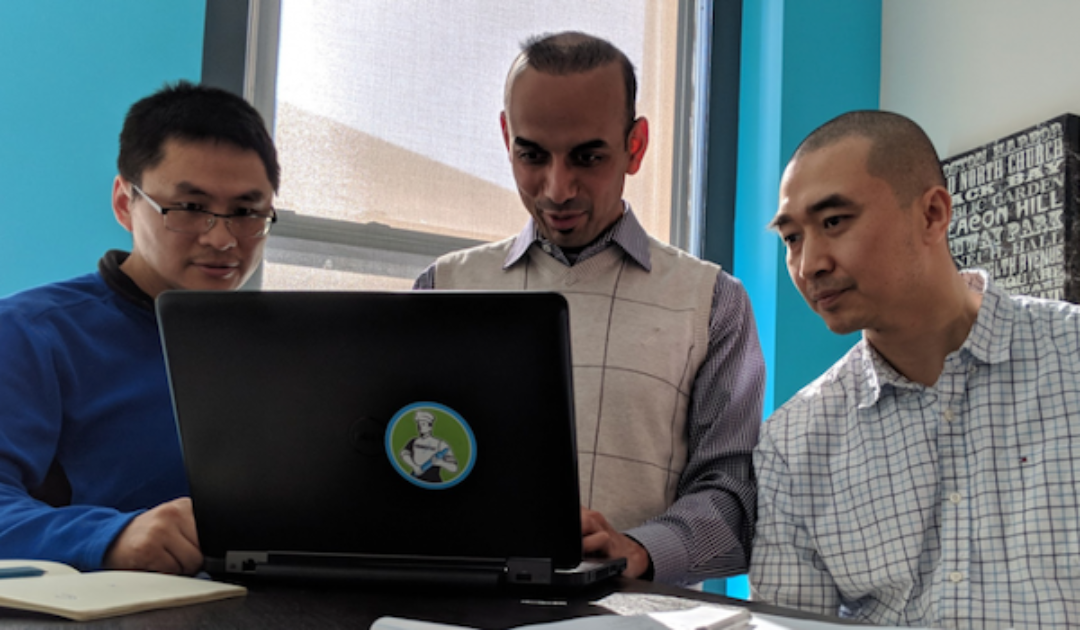 Meet a few software architects from our development team
A few of our best restaurant software architects were recently interviewed by www.BuiltinBoston.com for an article titled, "More than a paycheck: What Boston engineers really look for in a job." Here's a post of the full interview:
Why were you originally interested in CrunchTime?
Haixi Liu: For me the attraction was for the growth potential and location of CrunchTime. I joined the CrunchTime team in winter 2013, and it was a small company with a great outlook and steady growth. In particular, I was very impressed at how CrunchTime has continually grown its business. I have been thrilled to witness the incredible growth of CrunchTime since 2013. And, I am very proud to have contributed to that growth.
Vinay Singh: I worked at companies with few thousand employees spread across continents. The downside was that you work in your own silo. CrunchTime was an established technology startup which was on a growth trajectory and had customer problems to solve. I would get a chance to contribute to product stability, scalability and work with various teams to solve challenges.
Stanley Zhang: CrunchTime is well-known in the restaurant tech industry to be a successful enterprise software company. They provide sophisticated inventory and labor solutions to support complicated restaurant businesses. This is an exciting area to be in for tech.
How is your team's culture unique?
Haixi: I am not sure if it's unique, but we are a small team working on many different projects. We challenge, complement, and support each other at the same time.
Stanley: Our team offers a lot of focus, motivation, and mutual support to one another.
Vinay: Our team works with all the departments of CrunchTime to solve customer's problems. We support the old versions product and have an eye towards the future to add features customers want. I am excited to witness and proud to have contributed to the explosive growth of CrunchTime since 2013.
How are you addressing any challenges you're experiencing?
Vinay: Lately, we have been addressing scalability to make our product more stable even under heavy loads. Now we are creating the next generation API's so that our customers can conduct transactions with the application.
Haixi: Overall, our team is working on taking our back-office applications to the next level. Our "scale up" initiative has many aspects, such as function innovation, server robustness, operational optimization, and integration flexibility. One current project I am working on is to improve the resilience of our SaaS application and shield all other customers from if a particular customer encounters critical issues. Another project I am working on is to help improve the operational efficiency of CrunchTime IT when they need to add/move/remove many franchisee customer locations quickly.
What excites you about these challenges?
Vinay: Given that customers are not the same, their requirements are different. It has been really interesting for me to observe how they utilize our product. It has been really enjoyable to create a product in the ever-changing landscape of the hospitality industry. Helping customers achieve their goals in this landscape is challenging, and very rewarding.
(One fun thing: While we have an incredible working team, we also have some of the most kick-ass ping-pong players. This team really knows how to get the blood pumping in the ping-pong room for getting a much-needed break from writing code.)
Haixi: I am very excited about the work I am doing and the challenges I am facing because I feel these problems we are attacking are hard, real barriers. Our team is making meaningful contributions to shape CrunchTime's future.
Stanley: Overcoming operability, stability and performance of our applications are the kinds of challenges that makes the job more interesting and meaningful for me. Doing this on a great team makes it even better.
Read more…
CrunchTime Restaurant Management Software Resources